Olivia Munn laments spiking hate crimes against Asian Americans as friend's mother is attacked
'The racist, verbal and physical assaults have left my community fearful to step outside,' actor wrote recently on social media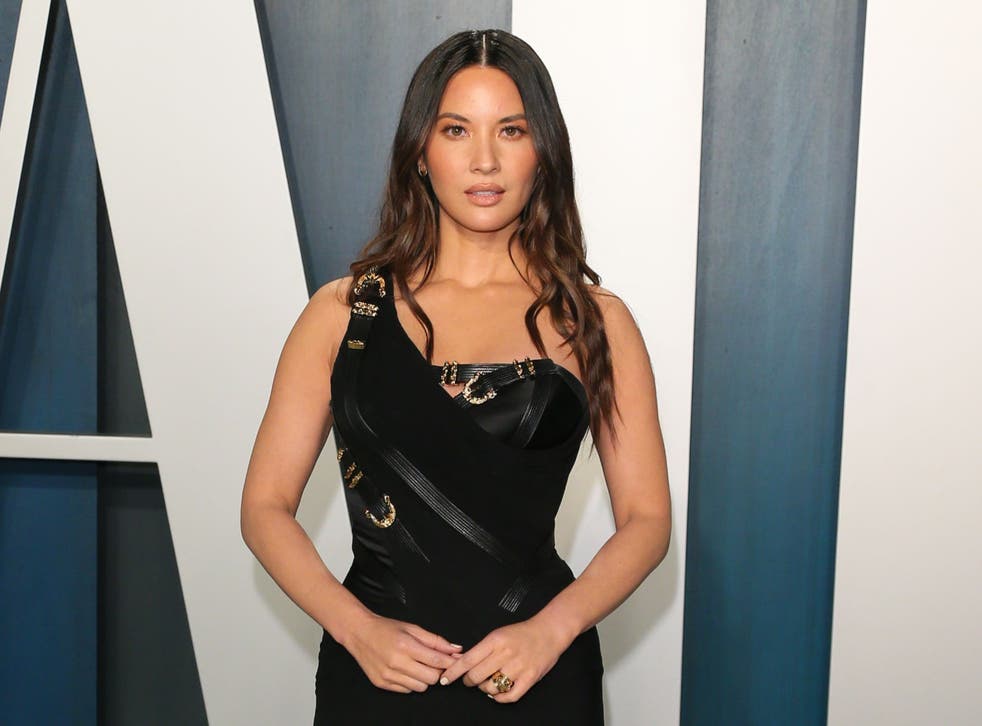 Leer en Español
Olivia Munn has spoken out against a hike in violence against Asian people in the US amid the coronavirus pandemic, saying her friend's mother was recently attacked on a New York City street.
Images of the incident began circulating on social media earlier this week. A person is seen in the clip apparently shoving the woman outside a bakery in Flushing, Queens.
Munn was among the people who shared images on her social media account, saying the woman in the video is the mother of one of her friends.
"My friend's mom is a 5'3'' 50+ Chinese woman and she was attacked by this guy in Flushing, NY yesterday on Main St and Roosevelt between 2-4pm," Munn wrote on 17 February. "She left the hospital with 10 stitches in her head. We're gonna find this guy. Queens, Internet, please... do your s***."
Authorities in New York City put out a call asking the public for tips that same day.
On Thursday (18 February) they announced an arrest had been made, crediting tips provided by the public.
Patrick Mateo, 47, of Queens, was arrested on Thursday in connection with the case and was facing harassment and assault charges, the New York Police Department told The Independent. A motive for the alleged charges has not been disclosed.
Earlier this month, days before the alleged attack, Munn shared a social media post speaking out against hate crimes targeting Asian Americans during the coronavirus pandemic.
"Over the past few days I've found myself at a loss for words at the rise of anti-Asian hate crimes," she wrote. "The racist, verbal and physical assaults have left my community fearful to step outside." She added: "These hate crimes have spiked since Covid and continue to increase even though we ask for help, even though we ask our fellow Americans to be outraged for us, even though we ask for more mainstream media coverage."
A recent report by the Asian American Bar Association of New York noted "widespread reports of hate incidents (both physical and verbal abuse) against Asian Americans during the pandemic", adding that "Asian Americans have also been the victims of countless other crimes, even though they are not classified as hate crimes due to purportedly insufficient evidence of racial animosity".
Register for free to continue reading
Registration is a free and easy way to support our truly independent journalism
By registering, you will also enjoy limited access to Premium articles, exclusive newsletters, commenting, and virtual events with our leading journalists
Already have an account? sign in
Register for free to continue reading
Registration is a free and easy way to support our truly independent journalism
By registering, you will also enjoy limited access to Premium articles, exclusive newsletters, commenting, and virtual events with our leading journalists
Already have an account? sign in