Online anger erupts over blockbuster's 'racelifting'
The casting of a black actor to play Marvel's 'white' Avenger Nick Fury has sparked an audience backlash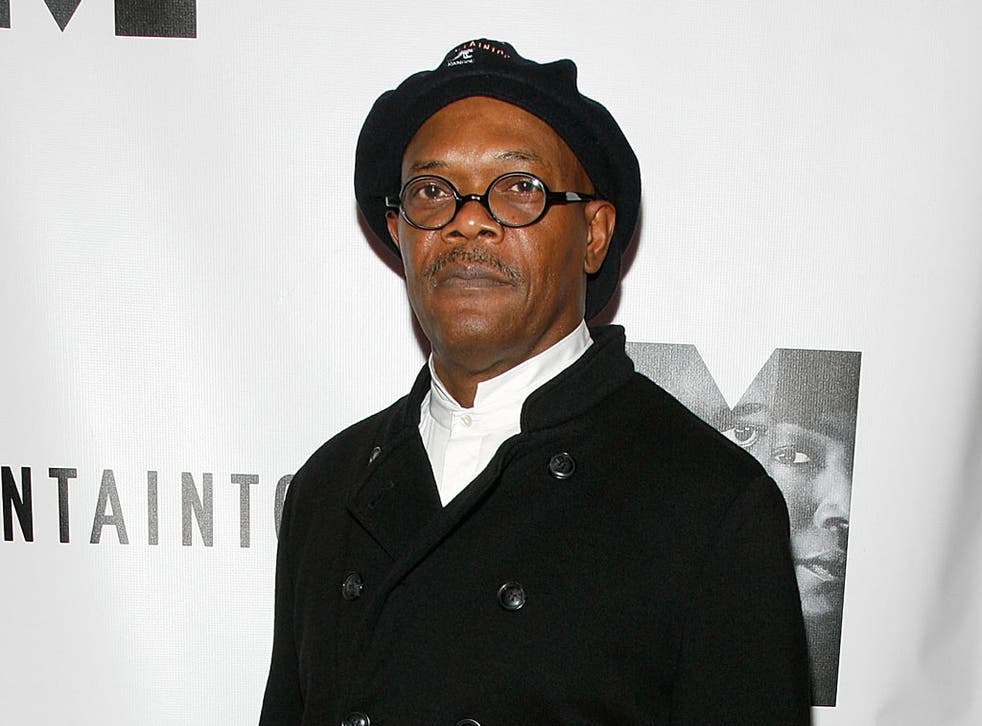 The new summer blockbuster hasn't even made it to the multiplex yet, but already the backlash has begun. Once again the internet is aflame with furious comments about Marvel's hotly anticipated box-office barnstormer, The Avengers.
The controversy surrounds the growing Hollywood phenomenon of "racelifting", whereby characters written as one ethnicity are played by an actor of another. The growth of public debate on the issue, often escalating into angry clashes, highlights two new developments: the growing influence of film audiences via social networking and online forums, and Hollywood's increasingly shrewd awareness of "United Colours of Benetton" casting to maximise ticket sales.
The latest backlash centres on the casting of Samuel L Jackson in the role of Marvel's Nick Fury. Tweets and Facebook posts in a dedicated group, "Nick Fury is white not black", are already complaining about the switch before the film's release next month.
A similar argument was used – mistakenly – by some fans of $300m-grossing film The Hunger Games last week, over Amandla Stenberg's depiction of Rue, described in the novel as having "dark brown skin". Tweeters made no mention that Katniss, played by Jennifer Lawrence, is described in the book as having "olive skin".
Colour lifting, historically Hollywood's "blacking up" of actors such as Fred Astaire and Bing Crosby, has shifted to the extent that, occasionally, black actors are cast to play characters originally written as white, such as Idris Elba as Heimdall in Kenneth Branagh's Thor, and British actress Angel Coulby as Guinevere in the BBC's Merlin.
Denzel Washington played the Italian nobleman Don Pedro in Branagh's film version of Much Ado About Nothing. And in The Shawshank Redemption Morgan Freeman played "Red", who, in the book, was a red-haired Irishman. In the early Harry Potter films, the Lavender Brown character was black. She later turned white – played by Jessie Cave.
Studios and producers recognise it makes financial sense to cast black characters in films, though not in lead roles, as African-Americans comprise nearly 20 per cent of US audiences, while making up 16 per cent of the population. They are worth an estimated $6.3bn (£3.9bn) a year, according to one influential industry survey.
Which is why Marissa Lee of Racebending, the group dedicated to equal opportunities in Hollywood, said so few racelifting cases create a black main role: "Actors of colour are not sent to auditions unless their ethnicity is explicitly listed. Some 82 per cent of lead roles in Hollywood go to white actors." Ms Lee is concerned that one anonymous casting director has suggested Whitney Houston need not be played by a black actress in a biopic.
Indiana University research revealed that white audiences are more likely to watch films with white actors, believing films with black leads are aimed at black audiences. The report's author, Professor Andrew Weaver, said: "Movie producers are often reluctant to cast more than a few minority actors in race-neutral movies for fear the white audience will largely avoid such films."
Join our new commenting forum
Join thought-provoking conversations, follow other Independent readers and see their replies