Oscar winners Eddie Redmayne and Cate Blanchett read Mean Tweets about themselves on Jimmy Kimmel
Also featuring George Clooney, Christopher Waltz and (non-winner) Seth Rogan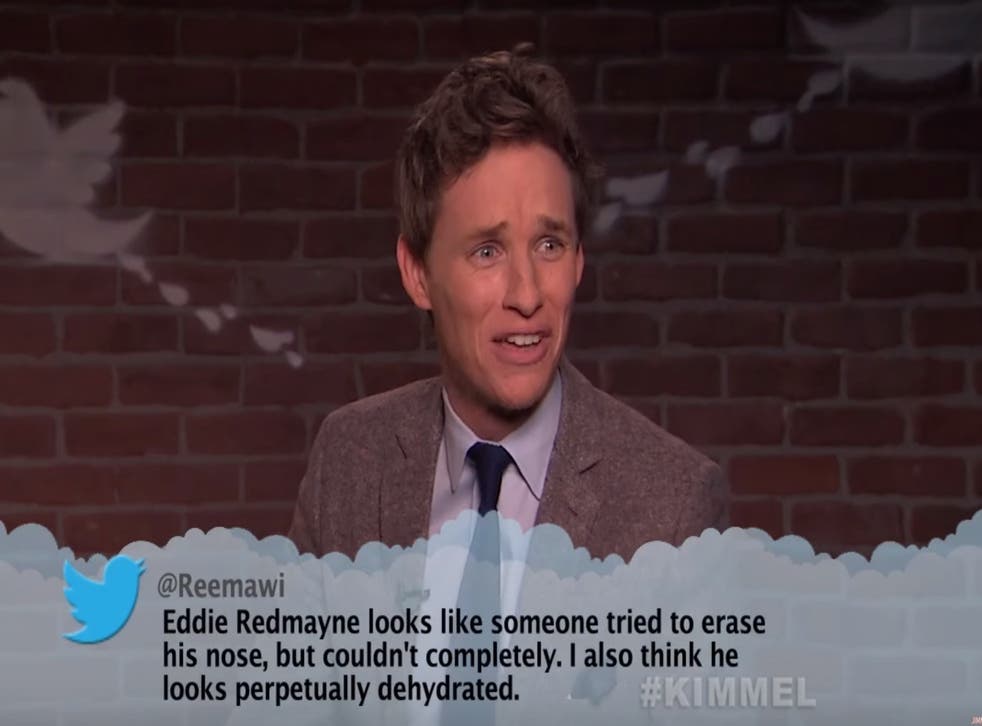 Oscar excitement has swept the world, with only hours before the ceremony kicks off.
In the run-up, American late night host Jimmy Kimmel asked various past winners to read mean Tweets about themselves as part of his Mean Tweets series.
Actors such as Cate Blanchett, George Clooney and Eddie Redmayne took part in the sketch, with Redmayne relishing his moment as he read out how he "looks like someone tried to erase his nose but couldn't completely. I also think he looks permanently dehydrated."
Sean Penn looks increasingly unimpressed as he reads that he "1) has a penis nose, 2) has a scrotum face, 3) has an anus mouth, 4) is a butthole."
As well as Oscar winners, there are a few non-winners in the segment, including Kevin Hart, Seth Rogan and Taraji P. Henson. Watch below.
Of course, the Oscars are taking place very soon, and you can find out all the information you need to know, such as how to watch in the UK and who is nominated, right here.
Register for free to continue reading
Registration is a free and easy way to support our truly independent journalism
By registering, you will also enjoy limited access to Premium articles, exclusive newsletters, commenting, and virtual events with our leading journalists
Already have an account? sign in
Register for free to continue reading
Registration is a free and easy way to support our truly independent journalism
By registering, you will also enjoy limited access to Premium articles, exclusive newsletters, commenting, and virtual events with our leading journalists
Already have an account? sign in
Join our new commenting forum
Join thought-provoking conversations, follow other Independent readers and see their replies