Oscars 2013: Daniel Day-Lewis' acceptance speech for best actor in full
Daisy Wyatt
Monday 25 February 2013 11:12 Comments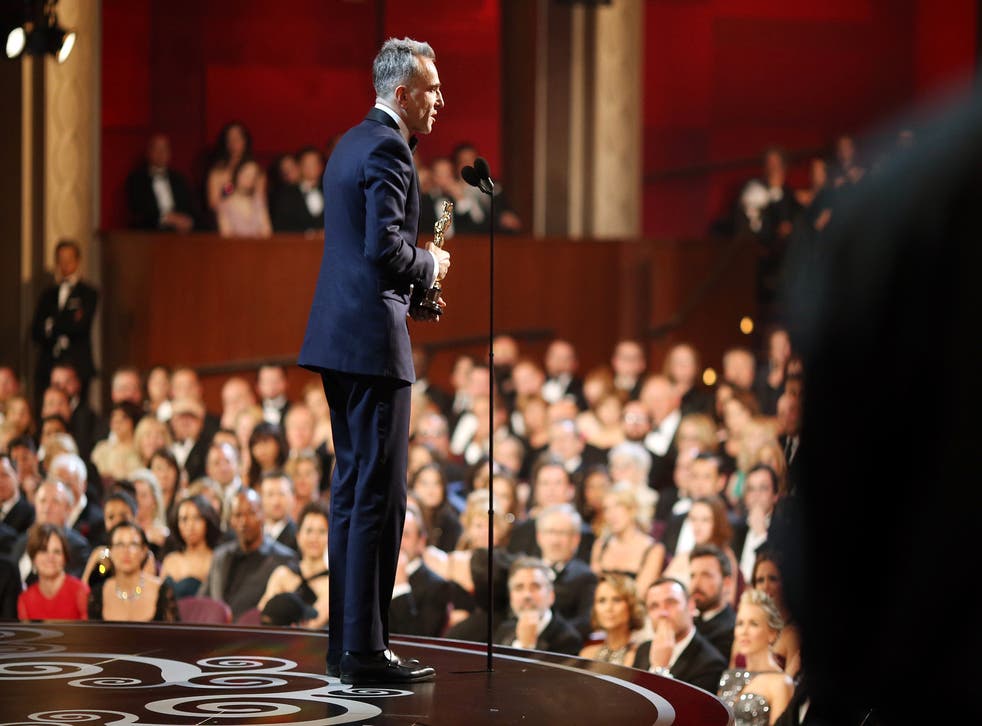 I really don't know how any of this happened. I do know that I've received so much more than my fair share of good fortune in my life and I'm so grateful to the Academy for this beautiful honor.
It's a strange thing because three years ago before we decided to do a straight swap, I had actually been committed to play Margaret Thatcher. [Laughs] And Meryl was Steven's first choice for Lincoln. And I'd like to see that version. And Steven didn't have to persuade me to play Lincoln but I had to persuade him that perhaps if I was going to do it that Lincoln shouldn't be a musical.
My fellow nominees, my equals, my betters, I'm so proud to have been included as one amongst you. When we got married 16 years ago, or since we got married 16 years ago, my wife Rebecca has lived with some very strange men. I mean they were strange as individuals and probably even stranger if taken as a group. But luckily she's the versatile one in the family and she's been the perfect companion to all of them.
I'd like to thank Kathy Kennedy, our producer, and through you, Kathy, and through you our mighty team of co-conspirators. At the apex of that human pyramid there are three men to whom I owe this and a great deal more: Tony Kushner, our beloved skipper Steven Spielberg and the mysteriously beautiful mind, body and spirit of Abraham Lincoln. For my mother, thank you so much.
Register for free to continue reading
Registration is a free and easy way to support our truly independent journalism
By registering, you will also enjoy limited access to Premium articles, exclusive newsletters, commenting, and virtual events with our leading journalists
Already have an account? sign in
Join our new commenting forum
Join thought-provoking conversations, follow other Independent readers and see their replies