Oscars 2016: Ian McKellen asks why no gay man has ever won Best Actor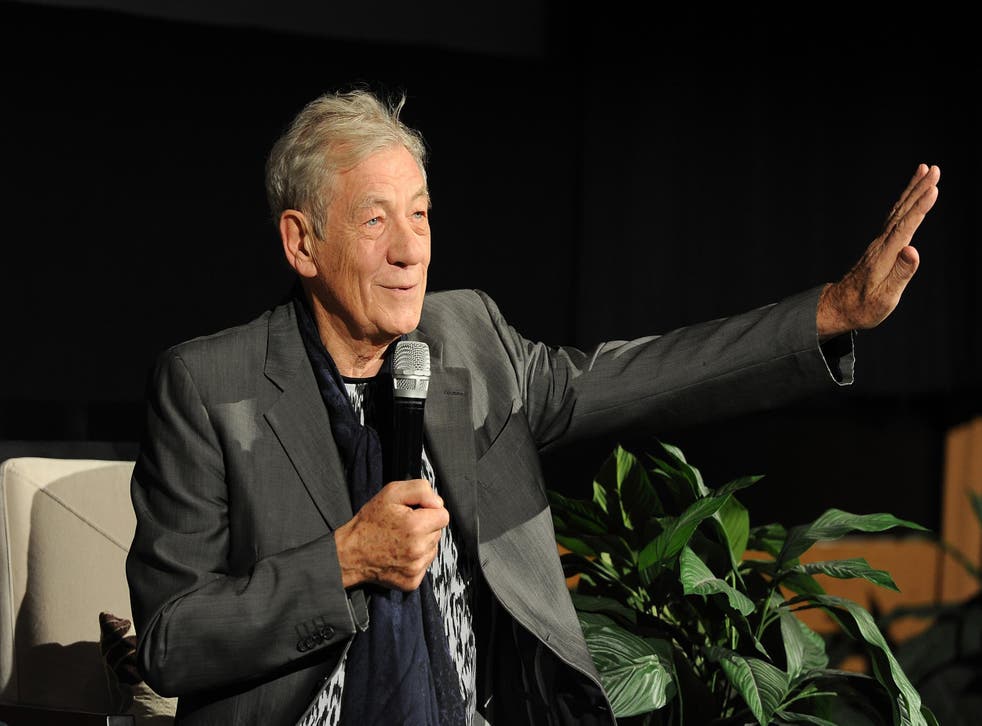 The current diversity debate surrounding the 2016 Academy Awards has squarely settled on the issue of race, thanks to conversations sparked by the hashtag #OscarsSoWhite.

Yet, Sir Ian McKellen offered a keen reminder that diversity issues within the awards race are widespread. "No openly gay man has ever won the Oscar. I wonder if that is prejudice or chance," he reflected at a recent BFI event (via The Guardian). McKellen, of course, is openly gay himself; as well as being a committed activist and co-founder of LGBT charity Stonewall. 

He further mentioned both occasions he'd carried an acceptance speech to the Academy Awards marked with the words, "I'm proud to be the first openly gay man to win the Oscar"; though he's never been given the opportunity to say those words on stage. His Best Actor nomination for Gods and Monsters in 1998 saw him lose to Roberto Benigni for Life is Beautiful, and a supporting nomination for his role as Gandalf in The Lord of the Rings: The Fellowship of the Ring went instead to Jim Broadbent for Iris. 

McKellen's words come in contrast to the three instances in which straight men have won Academy Awards for playing homosexual characters: Tom Hanks for Philadelphia in 1993, Philip Seymour Hofman for Capote in 2006, and Sean Penn for Milk in 2009.

Indeed, though Cabaret's Joel Grey and The Year of Living Dangerously's Linda Hunt have come out since; there's yet to be an actor who was openly LGBT at the time of their win. "How clever, how clever," he commented. "What about giving me one for playing a straight man?"
The actor also offered his own words of solidarity with the current backlash, criticising the Academy's lack of diversity in its own membership; "If you are trying to have a career, as a black or Hispanic actor in a state – California – where white people are now the minority, and you are being judged by an Academy where the vast majority are white, male, middle-aged and old … well, perhaps that is the wrong yardstick."
The Academy has since pledged to double female and minority members after this year's acting nominations failed to feature a single non-white actor for the second year in a row, sparking a widespread backlash.

#OscarsSoWhite: What Hollywood has to say

Show all 19

McKellen was speaking at the launch of the BFI's Shakespeare season, commemorating 400 years since the playwright's death; taking the time to share his own experiences of both adapting and starring in a 1995 cinematic take on Richard III. This included the revelation that Eddie Redmayne had both auditioned, and lost out on, the role of one of the princes in the tower.
"Eddie Redmayne is a bloody good actor even though I had the privilege of denying him his first film part," said McKellen. "I didn't think he was good enough … I can't remember why. We turned down this little Eton boy."

Alongside screenings and a DVD re-release of the film, McKellen will be personally hosting a bus tour of the London locations used in filming.
Join our new commenting forum
Join thought-provoking conversations, follow other Independent readers and see their replies