The Independent's journalism is supported by our readers. When you purchase through links on our site, we may earn commission.
Oscars 2016: Leicester Square Odeon renames itself Leodeon in solidarity with Leonardo DiCaprio
Everyone really wants Leo to finally win that Oscar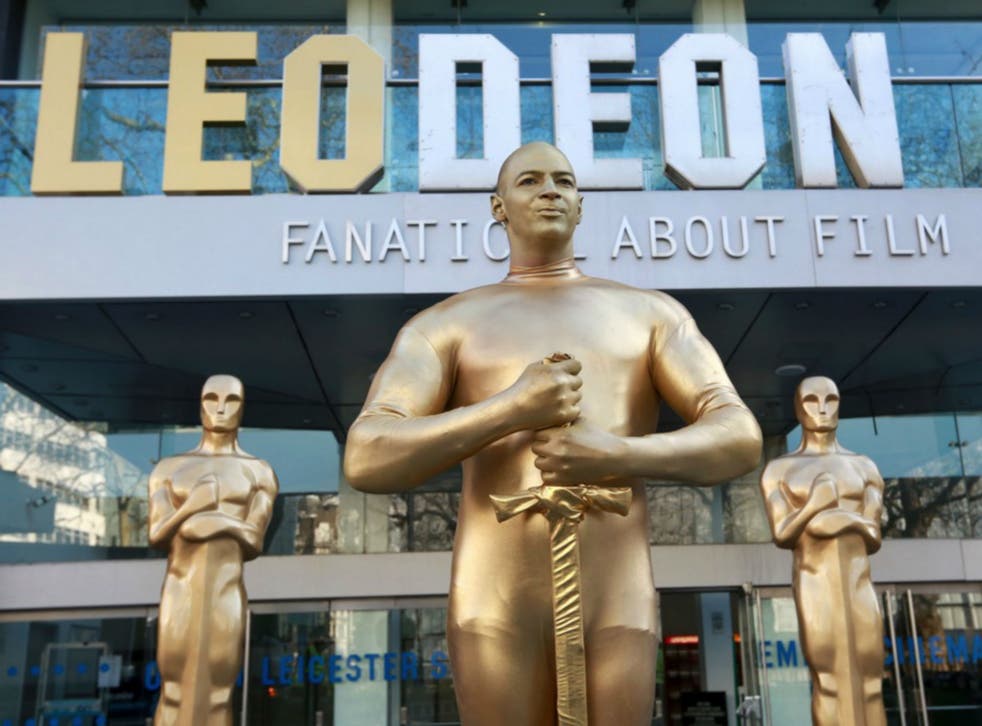 This year's Oscars is Leonardo DiCaprio's Oscars. Everybody knows that, unless a cruel twist of fate snatches the gong from him for a sixth time, he will finally win Best Actor for The Revenant.
But while support for the Hollywood favourite is widespread, Leicester Square's Odeon has gone one step further and actually changed its name to Leodeon in a show of solidarity with the repeatedly disappointed star. To make the pun clear, the 'Leo' part is in gold, naturally.
DiCaprio himself will likely be expecting to triumph, having said recently that he believes he should have won in the past. The 41-year-old has been nominated previously for What's Eating Gilbert Grape?, The Aviator, Blood Diamond and The Wolf of Wall Street and, according to Odeon's awards report, the odds for victory are in his favour.
Actors you think have won Oscars but haven't

Show all 14
The average Best Actor winner is reportedly in his forties and has acted for 23 years in 32 films. DiCaprio fits the bill and has starred in 37 films, surely making Academy recognition long overdue.
The Best Actor field this year is relatively weak, with our film team predicting DiCaprio as a dead cert for the golden man. Although some of his past performances are arguably more deserving of the Oscar, it seems unlikely that voters will favour Matt Damon in The Martian, Michael Fassbender in Steve Jobs, Bryan Cranston in Trumbo and Eddie Redmayne in The Danish Girl over DiCaprio's growling, visceral turn as a betrayed fur trapper hellbent on revenge in the Canadian wilderness.
Leodeon will remain until after the Oscars ceremony on Sunday 28 February. Some 18,000 fans are planning to gather in Leicester Square if and when he is announced as winner to celebrate.
Register for free to continue reading
Registration is a free and easy way to support our truly independent journalism
By registering, you will also enjoy limited access to Premium articles, exclusive newsletters, commenting, and virtual events with our leading journalists
Already have an account? sign in
Register for free to continue reading
Registration is a free and easy way to support our truly independent journalism
By registering, you will also enjoy limited access to Premium articles, exclusive newsletters, commenting, and virtual events with our leading journalists
Already have an account? sign in
Join our new commenting forum
Join thought-provoking conversations, follow other Independent readers and see their replies