Oscars 2016: Voter admits not watching some films, praises 'The Room' and shuns 'what's her name' from Brooklyn
The anonymous Academy member backs Leonardo DiCaprio to finally win a gong for The Revenant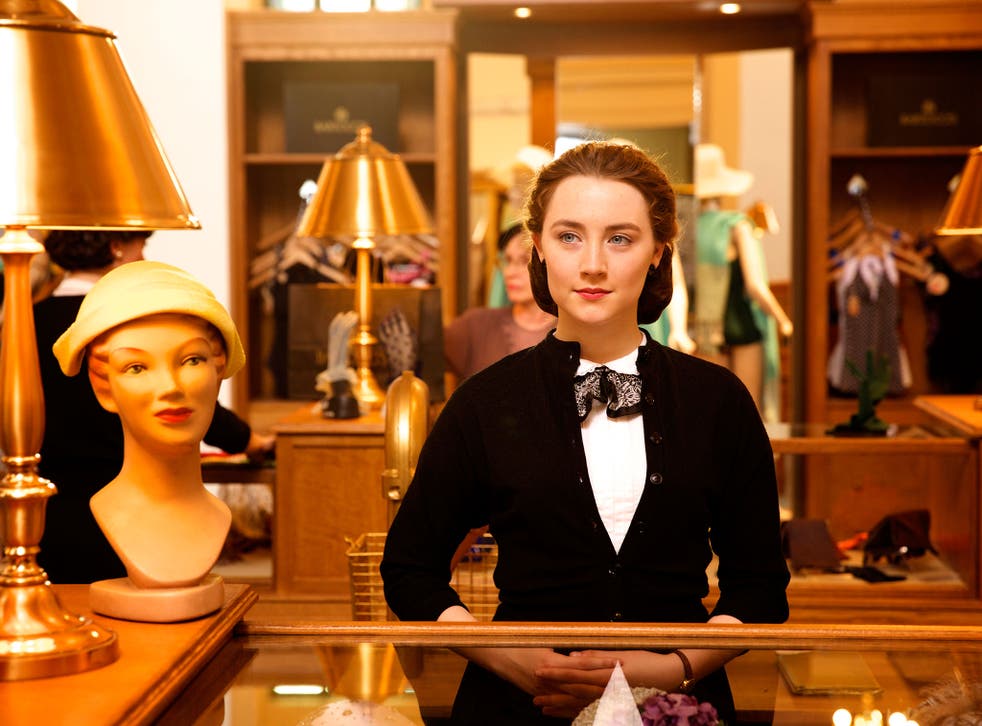 The Hollywood Reporter has gifted film fans with a second 'brutally honest Oscar ballot' after the first one saw an anonymous Academy voter dismiss favourite The Revenant as "Leonardo DiCaprio falling down and getting up".
This time, our voter has a lot of love for George Miller's Mad Max: Fury Road and backs DiCaprio to finally win that Best Actor gong, but admits not having seen a handful of the movies and documentaries up for awards this year.
That's right, members of the Academy regularly vote in categories without having seen all of the contenders. This controversial fact was memorably highlighted when two Oscar voters privately admitted that they didn't watch 2012 Best Picture winner 12 Years a Slave because they thought it would be "upsetting". The Los Angeles Times printed the comments, claiming the voters said that they plumped for Steve McQueen's historical drama anyway because "given its social relevance, they felt obligated to do so".
Host Ellen DeGeneres joked about the issue of some members voting for a film based on its subject matter over cinematic excellence, telling the audience: "Possibility number one: 12 Years a Slave wins Best Picture. Possibility number two: You're all racists."
Clearly, this problem is rearing its head on an annual basis, with the latest 'brutally honest' voter having failed to watch The Hateful Eight, Trumbo, Spectre, Fifty Shades of Grey, Cartel Land, Racing Extinction, The Hunting Ground, Embrace of the Serpent or any of the Best Animated Short, Best Documentary Shot and Best Live Action Short nominees. Naturally this raises the question: can the Oscars actually mean anything when voting is simply not fair?
Actors you think have won Oscars but haven't

Show all 14
Fortunately, the latest anonymous voter had seen the likes of The Martian, which they enjoyed but concluded was "basically Cast Away on Mars", and The Room (sic) which they found "amazing" and "riveting" despite seemingly not knowing that the film's actual title is Room as opposed to the cult Tommy Wiseau movie. They will be voting for Brie Larson to win Best Actress after "immediately ruling out what's her name from Brooklyn", known to most of us as Saoirse Ronan, for her "quite predictable" role.
Readers get a hint of the voter's age as they discuss the Best Adapted Screenplay field, explaining that Brooklyn and Carol failed to impress because they "lived through the fifties and neither of those movies looked anything like it".
Onto the most sensitive nomination of 2016, Straight Outta Compton, whose white writers are up for Best Original Screenplay while its black cast and director were shunned. This voter seemingly thinks #OscarsSoWhite is tosh, writing that "Spike Lee will find something to bitch about either way - he's just pissed off that Chi-Raq didn't get into theatres for more than 48 hours". That aside, they voted for the film, despite pondering whether it is "better to give Straight Outta Compton an award for its white writers or nothing at all".
The winners will be revealed at a star-studded ceremony in Los Angeles this coming Sunday 28 February. Here's hoping some Academy members watched all the films and Quentin Tarantino does not pull a Revenant on this voter for failing to catch his beloved The Hateful Eight. There could be blood.
Join our new commenting forum
Join thought-provoking conversations, follow other Independent readers and see their replies