Oscars 2017: La La Land's Damien Chazelle becomes youngest to win Best Director
Chazelle went up ahead against the likes of Barry Jenkins, Denis Villeneuve, Kenneth Lonergan, and Mel Gibson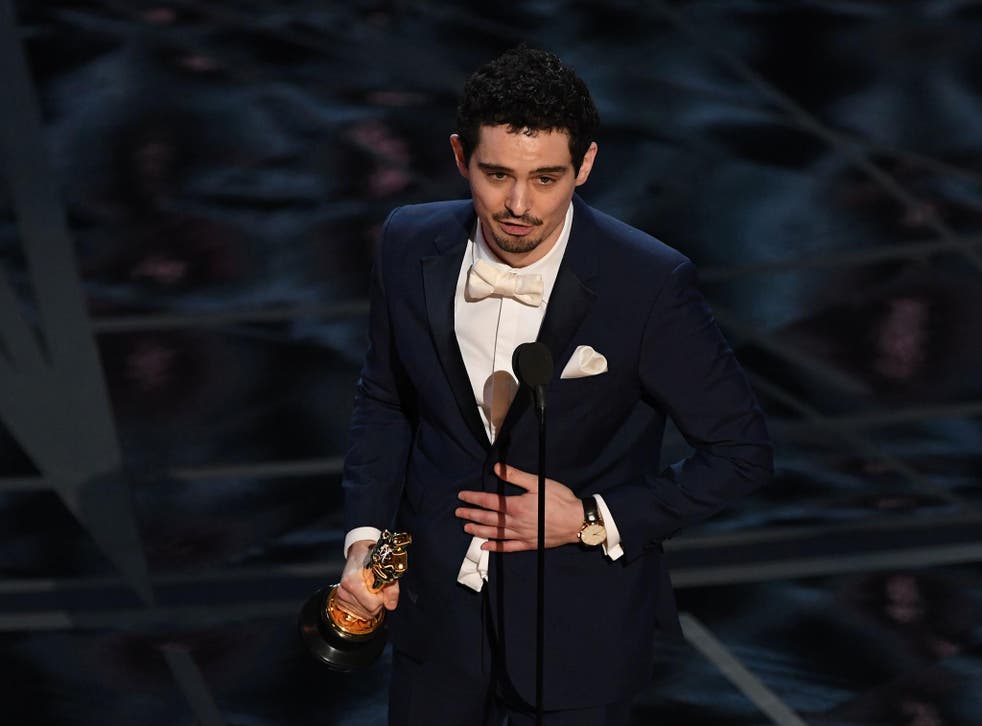 Damien Chazelle has won the Best Director award at the 2017 Oscars.
He wins for La La Land, his musical love letter to the city of Los Angeles and the ambitions of dreamers everywhere, making him the youngest director ever to receive the honour - at a mere 32.
Chazelle wins over fellow nominees Barry Jenkins for Moonlight, Denis Villeneuve for Arrival, Kenneth Lonergan for Manchester by the Sea, and Mel Gibson for Hacksaw Ridge.
Chazelle thanked the cast and crew, including composer Justin Hurwitz, who he was known since childhood. "This was a movie about love, and I was lucky enough to fall in love while making it," he also noted, while dedicating the award to his girlfriend.
To follow all the happenings at this year's Oscars ceremony, check out our live blog here. You can find a list of all the winners here.
Join our new commenting forum
Join thought-provoking conversations, follow other Independent readers and see their replies