Oscars 2017: Emma Stone wins Best Actress for La La Land
Stone went up against the likes Isabelle Huppert, Ruth Negga, Natalie Portman, and Meryl Streep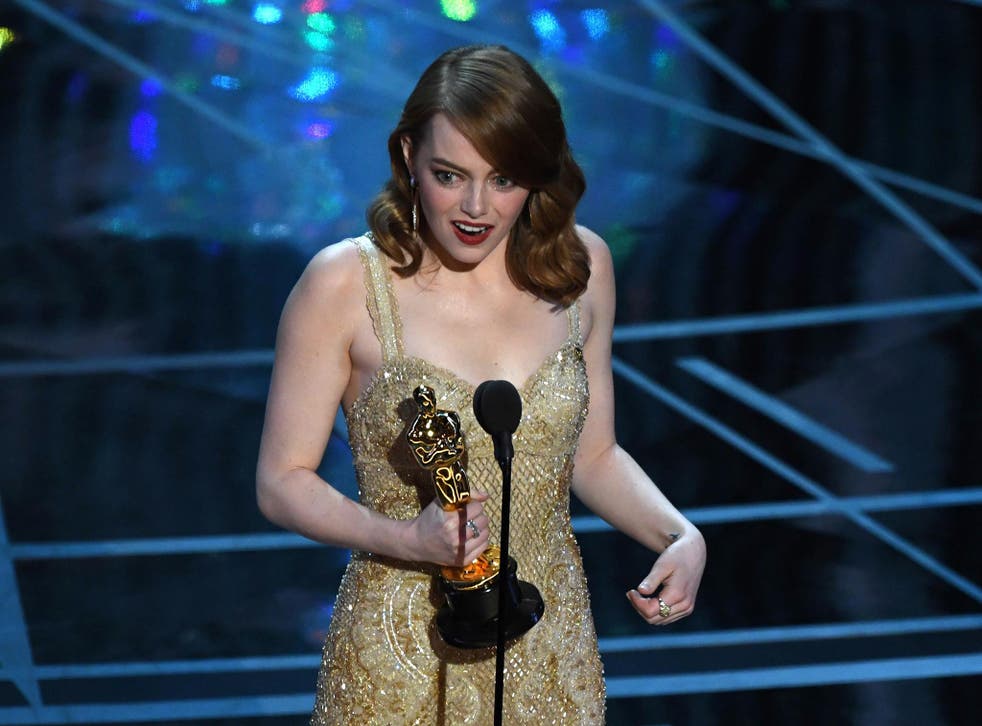 Emma Stone has won the Best Actress award at the 2017 Oscars.
She wins for La La Land, Damien Chazelle's musical love letter to the city of Los Angeles and the ambitions of dreamers everywhere, for the role of struggling young actress Mia - starring across from Ryan Gosling's ambitious jazz pianist, Seb.
Stone wins over fellow nominees Isabelle Huppert for Elle, Ruth Negga for Loving, Natalie Portman for Jackie, Emma Stone for La La Land, and Meryl Streep for Florence Foster Jenkins.
"Thank you for making me laugh, and always raising the bar," she said to co-star Ryan Gosling; before adding, "I still have a lot of growing and learning and work to do, and this guy is beautiful symbol to continue on journey."
To follow all the happenings at this year's Oscars ceremony, check out our live blog here. You can find a list of all the winners here.
Join our new commenting forum
Join thought-provoking conversations, follow other Independent readers and see their replies