Oscars 2019: How people reacted to the host-less Oscars ceremony
After Kevin Hart stepped down over a homophobia row, the Academy Awards made the controversial decision to go ahead without a host
Oscars 2019:Who won the big awards of the night?
Reaction was mixed to last night's Academy Awards ceremony, which was the first in 30 years to take place without a host.
The Academy opted not to fill the usual hosting role after their initial choice, comedian Kevin Hart, stepped down amid a furore sparked by resurfaced homophobic jokes.
Comedy stalwarts Tina Fey, Amy Poehler and Maya Rudolph opened the ceremony in Hart's place with an entertaining and well-received speech. This was followed by a rendition of "We Will Rock You" by Queen, with Adam Lambert on vocals in place of the late Freddie Mercury.
Oscars 2019: Best dressed guests on the red carpet

Show all 46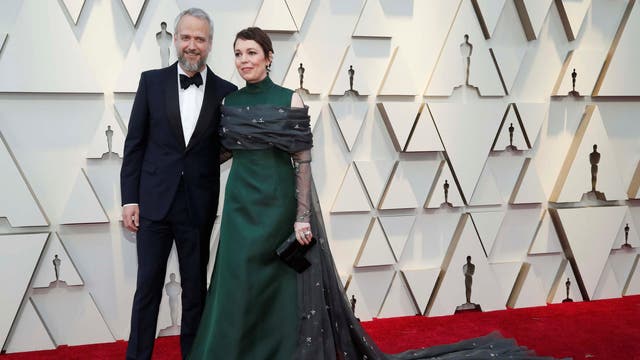 Although the song seemed to go down well in the room, some viewers were less convinced:
Other presenters throughout the night included Awkwafina, John Mulaney, Trevor Noah and Barbra Streissand. Brian Tyree Henry and Melissa McCarthy presented the award for Best Costumes dressed in elaborate period clothing.
Without a traditional compere to neatly tie up proceedings, Julia Roberts abruptly ended the ceremony after the Best Picture prize was awarded to Green Book. For some, Roberts's low-key conclusion was a bit of an anti-climax:
The last time the Oscars went without a host was in 1989.
The 1989 ceremony was infamous for its opening number, a gaudy medley sung by Rob Lowe and 'Snow White' (played by Eileen Bowman). The cringe-inducing spectacle is credited with ruining the film career of acclaimed producer Allan Carr.
17 Hollywood stars, including Paul Newman and Billy Wilder, co-signed a letter to the Academy declaring the act "an embarrassment to both the Academy and to the entire motion picture industry". It's easy to see why it took three decades for the Academy to attempt it again.
While this year was unlikely to ever sink to those kinds of lows, the Academy will be relieved by the broadly positive reaction to their hostless ceremony, especially after a build-up that was marred by scandal around the host, the awards themselves, and several of the nominees including Green Book and Bohemian Rhapsody.
Here are some of the reactions from Twitter:
See all of The Independent's Oscars coverage here
Join our new commenting forum
Join thought-provoking conversations, follow other Independent readers and see their replies