Oscars red carpet 2018: Adam Rippon makes S&M-themed Academy Awards debut
He makes a memorable debut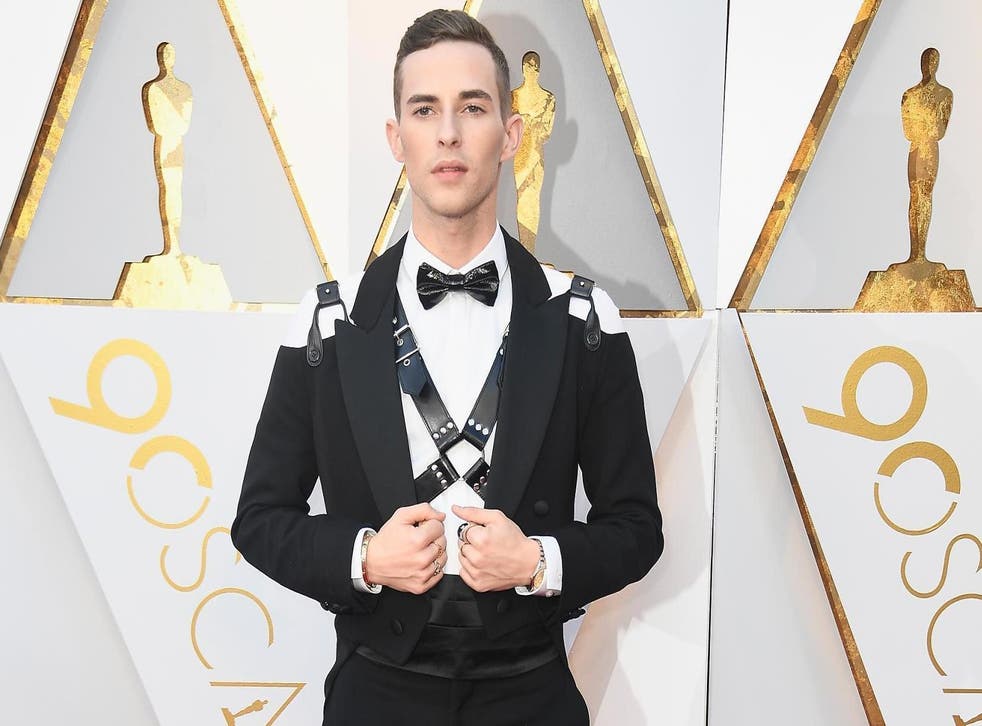 Adam Rippon made his red carpet debut at the 2018 Oscars with a bondage-themed look.
The figure skater donned a leather harness and tuxedo by Jeremy Scott of Moschino when he arrived at the Dolby Theatre in Hollywood.
His suit also included a white button-down and leather shoulder cutouts for a very S&M-themed look Rihanna that would likely get Rihanna's approval.
To finish off the look, he added a shiny bow tie and loafers.
Rippon is the first openly gay athlete to be sent to and win at the Winter Olympics.
He took home the bronze medal for for figure skating at the 2018 Winter Olympics in Pyeongchang.
Aside from his athletic skills, he became a fan favourite for his sense of humour and social media commentary.
He especially found a fan in Sally Fields who tried to set her son Sam Griesman, up with Rippon on Twitter.
"Just some really helpful advice from my mom on how to deal with my Olympic crush," Greisman wrote on Twitter showing their text message conversation.
With his bold outfit choice, Rippon definitely made his first time on the Oscars red carpet something to remember.
Join our new commenting forum
Join thought-provoking conversations, follow other Independent readers and see their replies