Pierce Brosnan shares heartwarming memory of Robin Williams on Mrs Doubtfire set
Actors both appeared in classic 1993 movie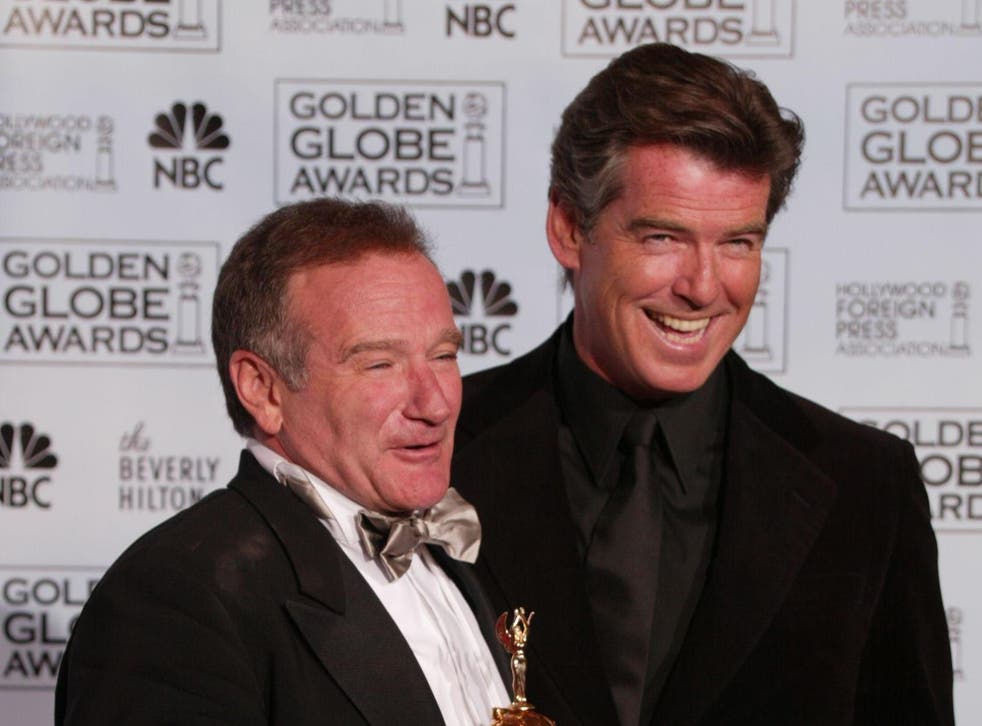 Pierce Brosnan has reminisced about his time with the late Robin Williams on the set of Mrs Doubtfire in 1993.
The Oscar-winning classic starred Williams as an actor named Daniel who disguises himself as an ageing female Scottish housekeeper in order to spend time with his children, who live with his former wife Miranda, played by Sally Field. Brosnan portrayed Miranda's new boyfriend.
Reflecting on their time shooting the movie together, Brosnan told The Guardian about a funny exchange that took place in Williams's trailer.
"There was Robin, sitting in the makeup chair," said Brosnan. "He had a Hawaiian shirt on and cargo pants, and his hairy arms and hairy legs hanging out. He had the head of Mrs Doubtfire and greeted me: 'Oh, Pierce! Oh, you look so handsome, oh, give us a kiss.'"
Brosnan added that Mrs Doubtfire was one of his favourite projects. "At day's end, you want to look around and hopefully you have a handful of films that you can be proud of participating in," he said.
"That is definitely one of those movies for me."
Williams died by suicide in 2014. In an interview with Esquire last year, Brosnan said: "His humanity was so far-reaching, and joy of people, and love of life, bountiful.
"Oh, Robin, still, his passing still hurts deeply. I miss him."
Register for free to continue reading
Registration is a free and easy way to support our truly independent journalism
By registering, you will also enjoy limited access to Premium articles, exclusive newsletters, commenting, and virtual events with our leading journalists
Already have an account? sign in
Register for free to continue reading
Registration is a free and easy way to support our truly independent journalism
By registering, you will also enjoy limited access to Premium articles, exclusive newsletters, commenting, and virtual events with our leading journalists
Already have an account? sign in
Join our new commenting forum
Join thought-provoking conversations, follow other Independent readers and see their replies