Quentin Tarantino claims Disney forced The Hateful Eight out of theatres after Star Wars: The Force Awakens threat
'They are going out of their way to f**k me'
Jack Shepherd
Thursday 17 December 2015 09:45 Comments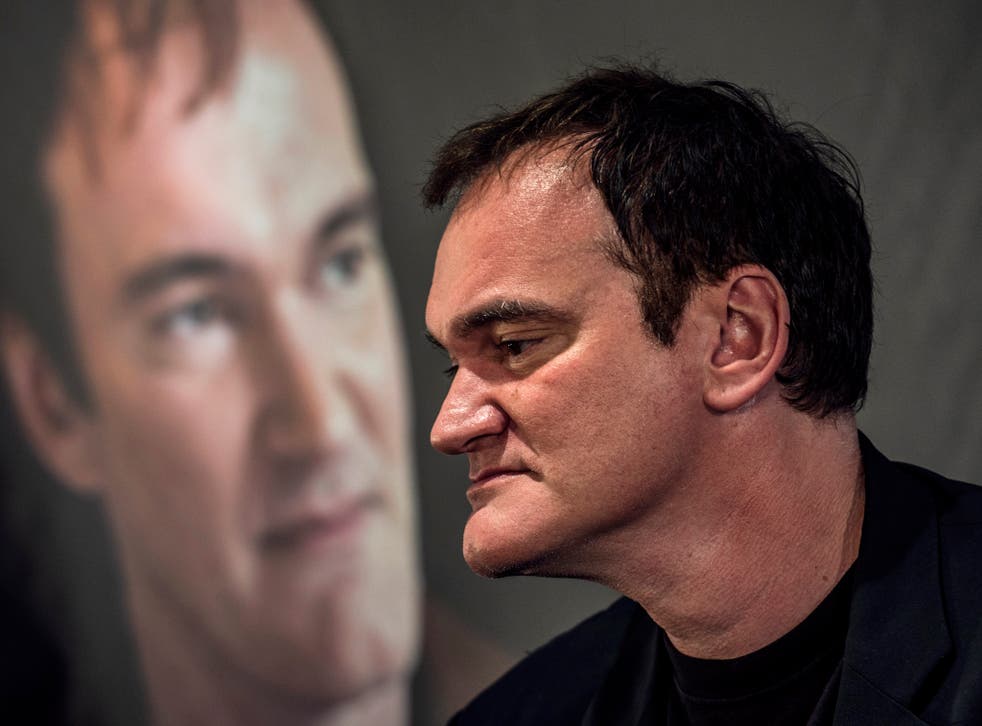 Quentin Tarantino has picked a fight with Micky Mouse after accusing Disney of pushing his latest film out of cinemas in favour of Star Wars: The Force Awakens.
The 70mm version of The Hateful Eight was set to debut to the public in LA's Cinerama Dome on the 25 December, but Disney has apparently attempted to coerce Arclight Cinemas into moving it aside for the latest in the Star Wars saga.
"It was real bad news and it really f***ing pissed me off," a visibly angry Tarantino told Howard Stern on his radio show. "They are going out of their way to f**k me." Watch the interview below.
According to the controversial director, when the cinema chain told Disney they were honouring their Hateful Eight agreement, they threatened to pull The Force Awakens from all their cinemas.
Tarantino continued: "Disney said: If you honour your deal with Hateful Eight, we will not allow you to show Star Wars - the biggest movie in the world - in any of your theatres."
He explained that Arclight Cinemas had promised The Hateful Eight a two week run at the Dome cinema, but - thanks to Disney wanting to extend Star Wars' run and the resulting threats - his film could not be shown at the intended time.
The Hateful Eight - Trailer 2
However, Deadline has said that - according to insiders - Disney had secured the Dome cinema months before, having always intended The Force Awakens to play through the holidays.
This was further backed up by the fact tickets to the Star Wars film were available from the 19 October, but Tarantino had only recently heard about the situation.
The Dome is an important venue for Tarantino. The premier of the film, which took place on the 7 December, was held there, with the director saying at the time: "I made The Hateful Eight for the Dome… This is the first time seeing it at the Dome for me too, and it was like I hadn't even seen it before, not like this."
During the broadcast, Stern pleaded to Walt Disney Company CEO Bob Iger, an avid listener of Stern's show, to allow the film to be shown in the cinema.
"Listen Bob, I don't car about this theatre, Quentin's a weirdo… do me a favour… Bobby, be a gracious man, I want Quentin to show this new movie, would you do it for me?"
The Hateful Eight is out 8 January.
Register for free to continue reading
Registration is a free and easy way to support our truly independent journalism
By registering, you will also enjoy limited access to Premium articles, exclusive newsletters, commenting, and virtual events with our leading journalists
Already have an account? sign in
Join our new commenting forum
Join thought-provoking conversations, follow other Independent readers and see their replies