The Independent's journalism is supported by our readers. When you purchase through links on our site, we may earn commission.
Fergie addresses Quentin Tarantino 'biting incident' on Grindhouse set following resurfaced video
The singer suggested the clip had been taken out of context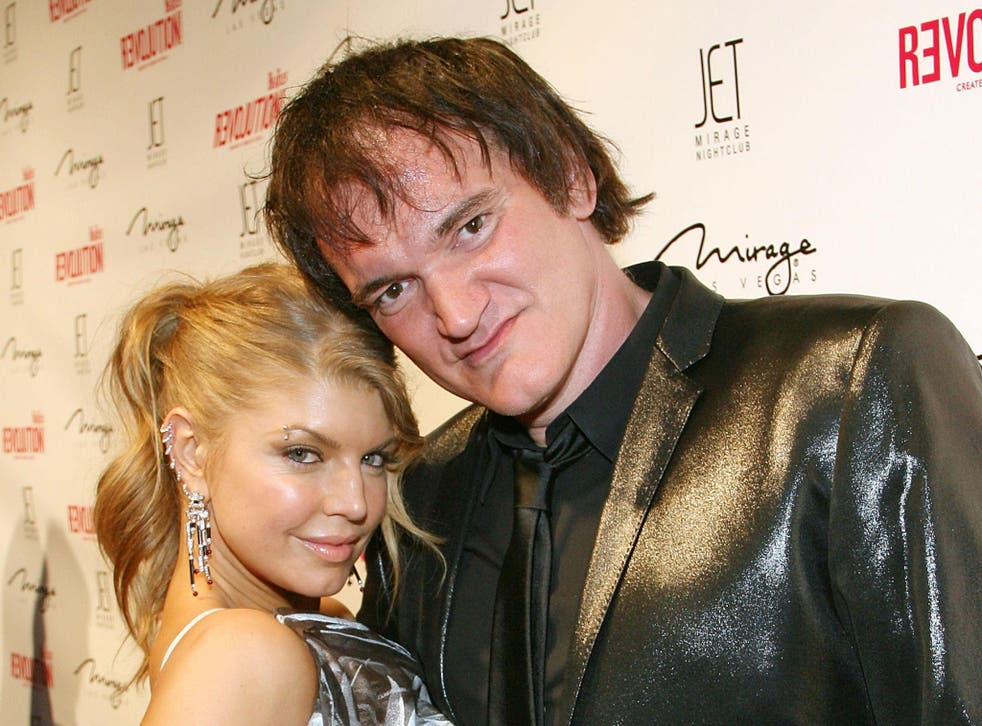 Singer Fergie has leapt to the defence of Quentin Tarantino following a resurfaced video which shows the director biting her on the set of Grindhouse film Planet Terror.
The video came to light in the midst of backlash against the director following an article in which Uma Thurman seemed to reveal that the filmmaker choked on and spat at her during the filming of Kill Bill, claims Tarantino himself acknowledged in an interview with Deadline (Thurman later defended the director herself).
Fergie has supported the director suggesting that the video - filmed in 2006 - has been taken out of context branding the behaviour "banter."
Speaking to E! News, Fergie stated: "First off, I stand with victims everywhere no matter what genre, race, gender, age. I stand with victims period, and I don't want to take away from anyone's story. That just wasn't my story."
She continued: "We were just kind of having banter. We were having a little bit of fun... But make no mistake, I don't want to take away from anyone's story, and I stand with every victim and everyone's story everywhere."
In the original video, in which Tarantino can be seen playing a zombie in the Robert Rodriguez-directed section of the film. Fergie says: "We kept having to re-do the scene because [he] was getting so into being this creature that he was making all these noises. So we're doing the scene, right? And it comes to the part, and he starts biting me."
Uma Thurman posts footage of her Kill Bill set crash that she says was covered up
She then shows the camera a bite mark below her right shoulder following which Rodriguez can be heard adding: "It wasn't a bad - it wasn't like a bite. She wasn't bleeding or anything. Certainly he felt some teeth on flesh, but it happens, people get into their role."
27 films to look out for in the first half of 2018

Show all 27
Follow Independent Culture on Facebook
Register for free to continue reading
Registration is a free and easy way to support our truly independent journalism
By registering, you will also enjoy limited access to Premium articles, exclusive newsletters, commenting, and virtual events with our leading journalists
Already have an account? sign in
Register for free to continue reading
Registration is a free and easy way to support our truly independent journalism
By registering, you will also enjoy limited access to Premium articles, exclusive newsletters, commenting, and virtual events with our leading journalists
Already have an account? sign in
Join our new commenting forum
Join thought-provoking conversations, follow other Independent readers and see their replies