Quentin Tarantino scraps The Hateful Eight after 'betrayal' of script 'leak'
Director says he's got "ten more where that came from"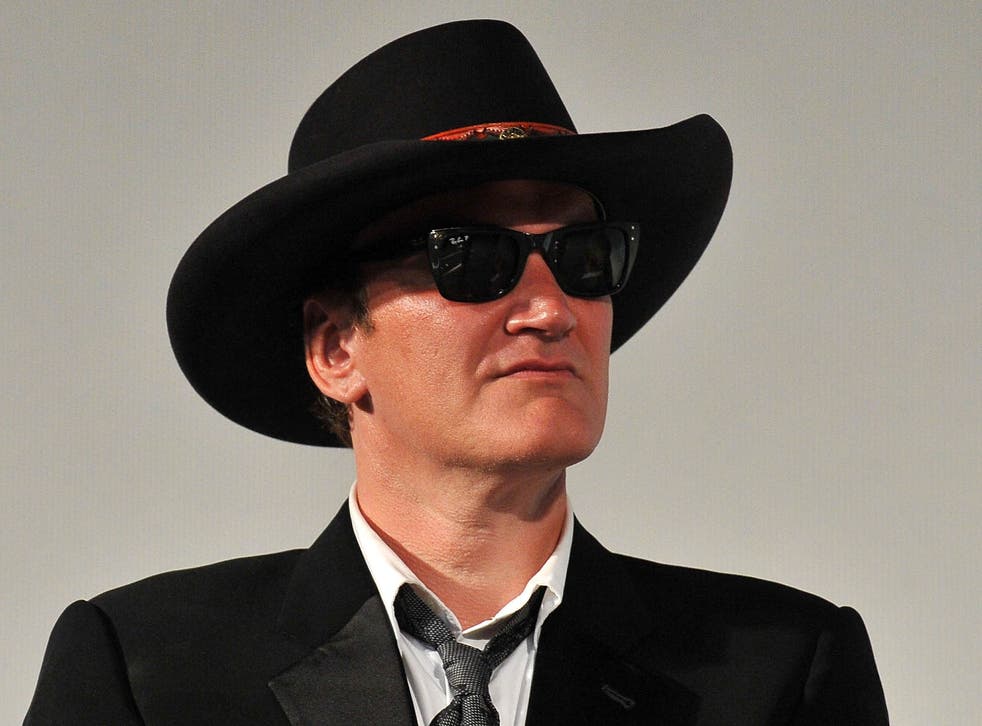 Quentin Tarantino has shelved his latest Western movie The Hateful Eight after one of six people that he trusted with the script allegedly allowed it to leak.
The Django Unchained filmmaker said the leak left him "depressed" and with "no desire" to make the film.
"I'm very, very depressed," Tarantino told Deadline. "I finished a script, a first draft, and I didn't mean to shoot it until next winter, a year from now. I gave it to six people, and apparently it's gotten out today."
The 50-year-old realised the script had leaked after his agent Mike Simpson started receiving calls from other agents inquiring about roles in the film for their clients.
 Clearly fuming, Tarantino named a list of people he had trusted with the script, which included producer Reggie Hudlin and actors Michael Madsen, Tim Roth and Nebraska Oscar nominee Bruce Dern.
"The one I know didn't do this is Tim Roth," Tarantino said. "One of the others let their agent read it and that agent has now passed it on to everyone in Hollywood. I don't know how these f**king agents work, but I'm not making this next."
He said he would now publish The Hateful Eight script and move onto his next project, adding: "I give it out to six people and if I can't trust them to that degree, then I have no desire to make it.
"I'll publish it. I'm done. I'll move on to the next thing. I've got ten more where that came from."
Read more:
Register for free to continue reading
Registration is a free and easy way to support our truly independent journalism
By registering, you will also enjoy limited access to Premium articles, exclusive newsletters, commenting, and virtual events with our leading journalists
Already have an account? sign in
Register for free to continue reading
Registration is a free and easy way to support our truly independent journalism
By registering, you will also enjoy limited access to Premium articles, exclusive newsletters, commenting, and virtual events with our leading journalists
Already have an account? sign in
Join our new commenting forum
Join thought-provoking conversations, follow other Independent readers and see their replies