Ray Harryhausen, the visual effects master famed for skeleton battle in Jason and the Argonauts, dies aged 92
George Lucas and Peter Jackson pay tribute to Harryhausen, with Lucas saying without his influence there would be no Star Wars
Nick Clark
Wednesday 08 May 2013 15:37 Comments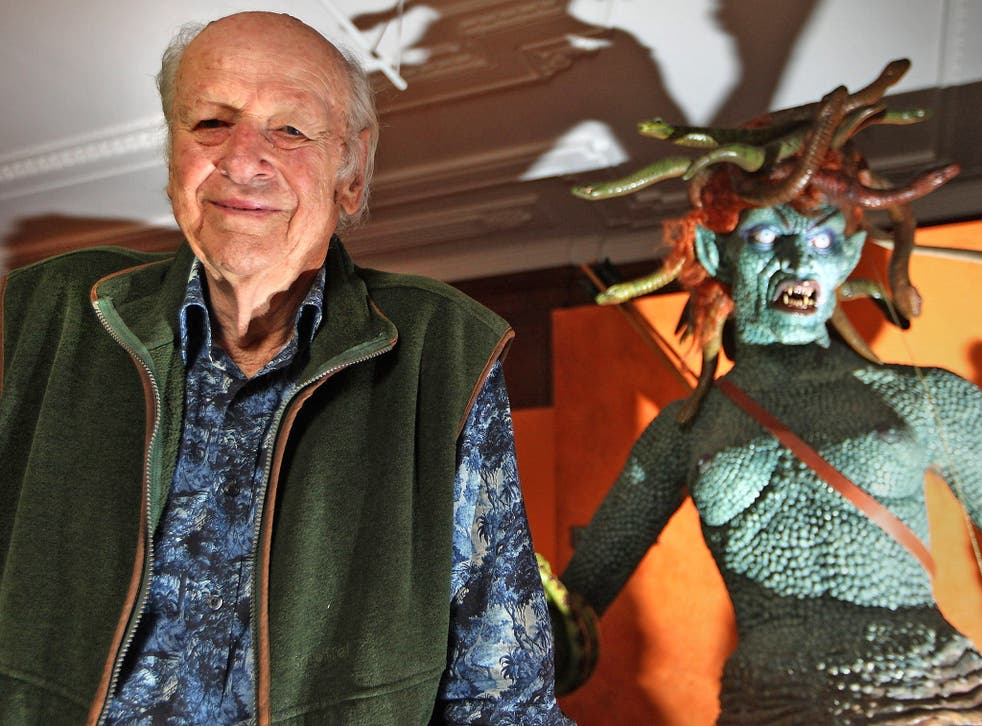 Ray Harryhausen, who thrilled and terrified generations of moviegoers with his monstrous animated creations, has died at the age of 92.
The visual effects pioneer, who worked on films including Clash of the Titans and Sinbad, influenced directors from Steven Spielberg and Peter Jackson to James Cameron as well as Wallace & Gromit creator Nick Park.
His death was announced by the Ray and Diana Harryhausen Foundation in a statement. Harryhausen, who was described as "truly unique in the history of movies as a special effects technician" by director John Landis, brought models to life - from mythical creatures to prehistoric dinosaurs - with stop-motion animation.
Among his most memorable scenes was the battle between seven skeletons and the heroes of Jason and the Argonauts in 1963, which took three months to film.
Harryhausen was first inspired by the effects used in King Kong, and as a teenager experimented with puppet animation at home.
George Lucas has hailed Harryhausen in the past, calling him an "inspiration" to everyone in the special effects industry, and adding without him "there would likely have been no Star Wars".
Jackson has also said that without Harryhausen's influence, Lord of the Rings "would never have been made. Not by me at least."
Harryhausen, who was also a writer and producer, won a string of awards for his work, which included a special Oscar and Bafta. Originally from Los Angeles, he had lived in London since 1960 until his death.
Register for free to continue reading
Registration is a free and easy way to support our truly independent journalism
By registering, you will also enjoy limited access to Premium articles, exclusive newsletters, commenting, and virtual events with our leading journalists
Already have an account? sign in
Join our new commenting forum
Join thought-provoking conversations, follow other Independent readers and see their replies