The real-life Ray Donovans: Fixers behind Tinseltown's dark secrets
A new small-screen drama shines a light on private investigators, but Hollywood was always home to the shady enforcer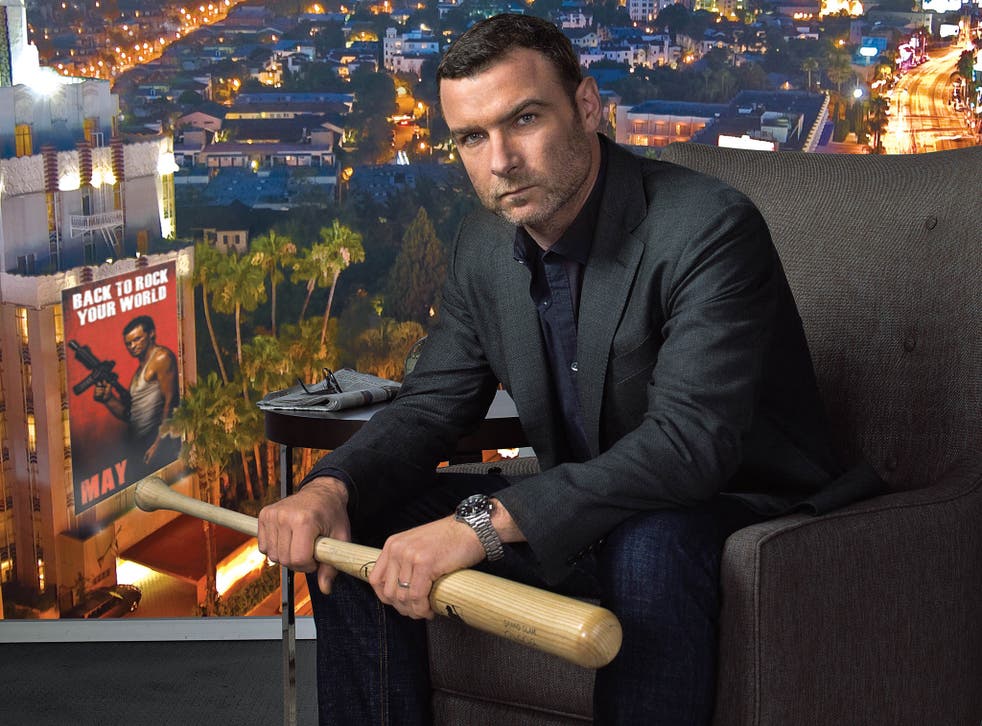 Ray Donovan, the latest in a long line of television anti-heroes, is a tough Bostonian transplanted to LA to work as an enforcer, investigator and all-round Hollywood "fixer". In the first episode of the drama named after him, to be broadcast on Sky Atlantic this Tuesday, Ray's clients include an action-movie hero caught in a clinch with a pre-op transsexual prostitute; a pro basketball player who wakes up in a hotel room next to a dead girl; and a starlet with a stalker.
Liev Schreiber, the actor who plays Ray, said on the radio this week that he'd never come across a real Donovan. "But I know that they've been around as long as Hollywood has been around," he said. "In the Forties and Fifties these guys were a lot more prevalent... But still there are jobs that need to get done that lawyers can't handle, and they go to people like Ray."
While such people necessarily work in the shadows, their stories occasionally come out in the courtroom. The man known as the "PI to the stars" during the 1990s was Anthony Pellicano, 69, who is presently serving a lengthy prison sentence. In his prime, Pellicano counted among his clients several studio moguls, Steven Spielberg, and stars such as Michael Jackson, Kevin Costner and Chris Rock. There is no suggestion that any of them knew of Pellicano's criminal activities.
Pellicano made his name in 1972, when he claimed to have discovered the stolen remains of Elizabeth Taylor's dead husband Mike Todd, robbed from a grave in suburban Chicago. His downfall came 30 years later, after a dead fish and a threatening note were delivered to a reporter who'd been writing unfavourable stories about two Pellicano clients: Steven Seagal and the Disney studio head Michael Ovitz. When the FBI followed the fishy scent to Pellicano's office, they found enough explosives to bring down a commercial airliner. He was sent to prison on weapons charges in 2002.
A few years later, Pellicano was convicted again for tapping the telephones of Sylvester Stallone and several other industry figures. Even Tom Cruise was drawn into his orbit: tapes of Cruise's phone conversations with Nicole Kidman were found at Pellicano's office, allegedly made around the time of the couple's split. Pellicano was thought to have offered his services to Cruise's divorce lawyer, Dennis Wasser.
Yet Ann Biderman, Ray Donovan's creator, suggests she was inspired not by Pellicano, but by his Old Hollywood forebears. "I've always been interested in that world that has existed around fixers," Ms Biderman said recently. "Eddie Mannix, Fred Otash … These figures have been around since the beginning."
Eddie Mannix, a long-serving vice president of MGM studios, was one of the original Hollywood fixers. Along with Howard Strickling, the studio's head of publicity from the 1920s to the 1950s, Mannix defused several potential scandals using a network of crooked lawyers, cops and journalists. The pair are rumoured to have covered up the alleged murder of Paul Bern, husband of the MGM star Jean Harlow, whose death was ruled a suicide; and the 1937 killing of Three Stooges creator Ted Healy by another MGM star, Wallace Beery. Mannix and Strickling also arranged for Loretta Young to adopt her own baby secretly, after the unmarried actress became pregnant with Clark Gable's child following an on-set affair in 1935.
Perhaps the most infamous of Hollywood's private dicks was Fred Otash, a 6ft 2in ex-vice cop, who drove a Cadillac, drank Scotch and smoked four packs per day. A notorious snoop throughout the 1950s and 1960s, Otash was the inspiration for Jack Nicholson's character Jake Gittes in Chinatown. Legend has it he mentored Pellicano prior to his death, aged 70, in 1992.
Last month, Otash's daughter made her father's private archive public for the first time. Among his files was a transcript of a 1958 confrontation between Rock Hudson and his then-wife Phyllis Gates, about his homosexuality. Otash claimed to know where Judy Garland kept her drug stash, to have caught James Dean shoplifting, and even to have heard Marilyn Monroe and JFK having sex. Following Monroe's death in 1962, Otash was hired by the actor Peter Lawford – who was also President Kennedy's brother-in-law – to clear her home of anything that might incriminate the Kennedys.
Access unlimited streaming of movies and TV shows with Amazon Prime Video Sign up now for a 30-day free trial
Sign up
We may soon see Otash on our screens: the novelist James Ellroy, who has already used the real-life PI as a character in two of his books, is working on a TV pilot called Shakedown, in which Otash is the lead character.
Join our new commenting forum
Join thought-provoking conversations, follow other Independent readers and see their replies