Reese Witherspoon, Scarlett Johansson and Jessica Chastain among the front-runners to play Hillary Clinton in Rodham
Upcoming film expected to hit cinemas in time for the next presidential election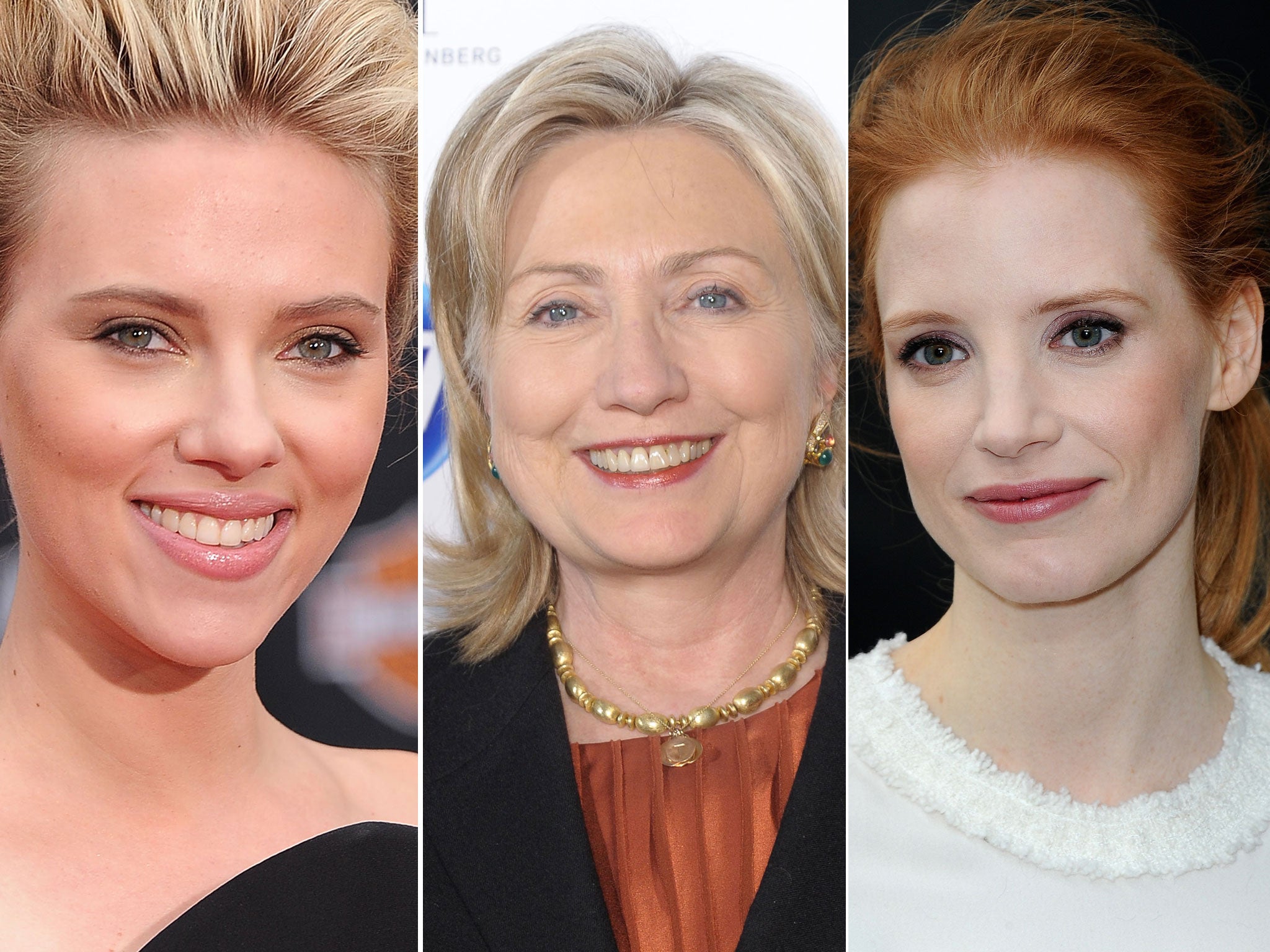 Scarlett Johansson and Reese Witherspoon are among actresses being considered to portray the former Secretary of State Hillary Clinton.
Rodham - about the younger years of the former First Lady and senator - is due out some time around the 2016 presidential election, in which Clinton might be a candidate. It will focus on 1974, when she was a Washington lawyer.
According the The Sunday Times, the frontrunners include 26-year-old Clinton are Amanda Seyfried, who starred in Les Misérables, Zero Dark Thirty's Jessica Chastain, Reese Witherspoon, and Scarlett Johansson, most recently seen playing Janet Leigh in Hitchcock.
Rodham director James Ponsoldt said: "They're all wonderful actresses. We're very fortunate that a lot of really great actors are interested in playing these roles. We're in an enviable position."
"Regardless of people's political affiliation or how they feel about Hillary Clinton, you don't find people who question the quality of her intelligence or her drive. I want a wonderful actress who could embody that."
Witherspoon hit the news only last month, when she was arrested in Atlanta, Georgia, for disorderly conduct. She later admitted she "had one drink too many," and said she was "deeply embarrassed" by the incident, which was caught on video.
The film's script, written by Young il-Kim, made last year's "Black List", which highlights Hollywood's best unrealised scripts. Having been leaked by The Daily Beast earlier this month, it attracted attention for its racier scenes. But Kim told The Daily Telegraph: "I didn't write 50 Shades of Rodham, as some news outlets are suggesting. I am a boring prude with little imagination."
Asked whether the final draft would include sex scenes, Mr Kim replied: "It's an evolving process so I don't know. She was an attractive 26-year-old with an amazing future. And that's our thematic focus."
Join our commenting forum
Join thought-provoking conversations, follow other Independent readers and see their replies