Rescue dog rejected 18,000 times lands role in Transformers 5
After having dedicated years to ruining cinema, Michael Bay is giving back
Christopher Hooton
Tuesday 07 June 2016 10:33 Comments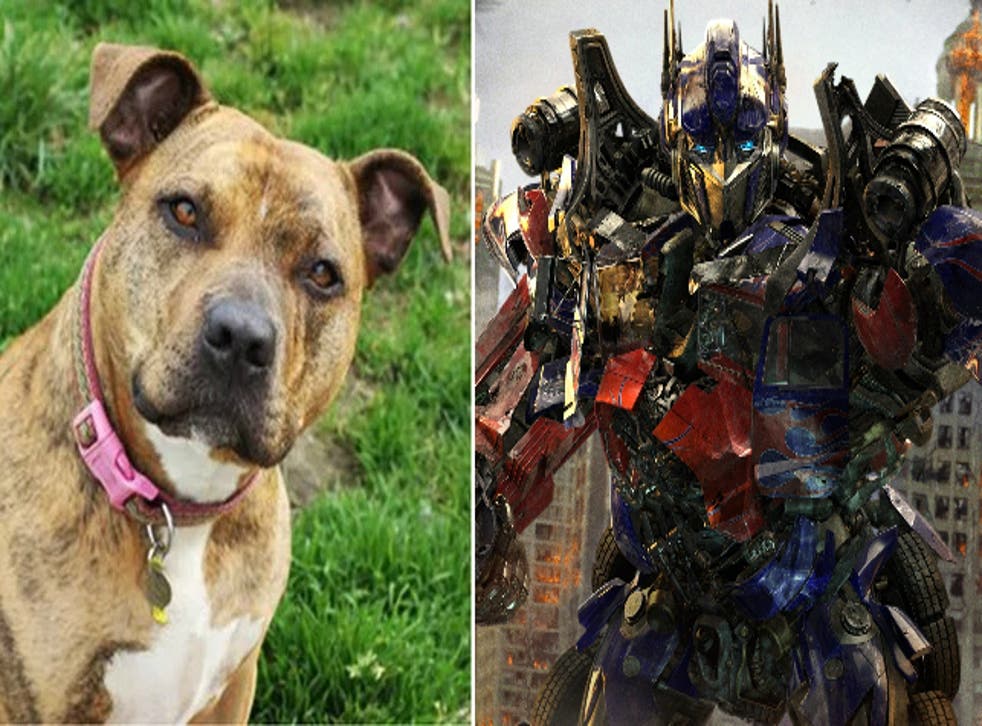 Michael Bay has given a Staffordshire bull terrier described as 'Britain's loneliest dog' a job in Transformers 5.
When I say rejected 18,000 times, I obviously mean for rehoming, not that the dog has auditioned 18,000 times for the Transformers franchise. That would be ridiculous.
Purveyor of exploding CGI skyscrapers Michael Bay caught wind of The Mirror's story on Freya, who has been in kennels for six years, and found her a role.
He also promised to find a home for her, or else take her in himself.
It's kind of ironic that Transformers should give this dog a new life, given its tried to kill the careers of several actors.
Freshfields Animal Rescue Center said it is "thrilled" about Freya's cameo, a climax to a campaign centred around the dog it could never have hoped for.
Freya will join Optimus Prime, Megatron et al in Transformers: The Last Knight, though it is not yet clear whether she will play a dog, or a dog that can also morph into a speedboat or a lawnmower or something.
The film hits US and UK cinemas on 23 June, 2017.
Register for free to continue reading
Registration is a free and easy way to support our truly independent journalism
By registering, you will also enjoy limited access to Premium articles, exclusive newsletters, commenting, and virtual events with our leading journalists
Already have an account? sign in
Register for free to continue reading
Registration is a free and easy way to support our truly independent journalism
By registering, you will also enjoy limited access to Premium articles, exclusive newsletters, commenting, and virtual events with our leading journalists
Already have an account? sign in
Join our new commenting forum
Join thought-provoking conversations, follow other Independent readers and see their replies