Richard Armitage praises The Hobbit's Peter Jackson for creating 'strong' female character
The actor believes The Hobbit: The Desolation of Smaug is 'better' for the addition of Evangeline Lilly's character Tauriel
Jess Denham
Thursday 10 April 2014 15:57 Comments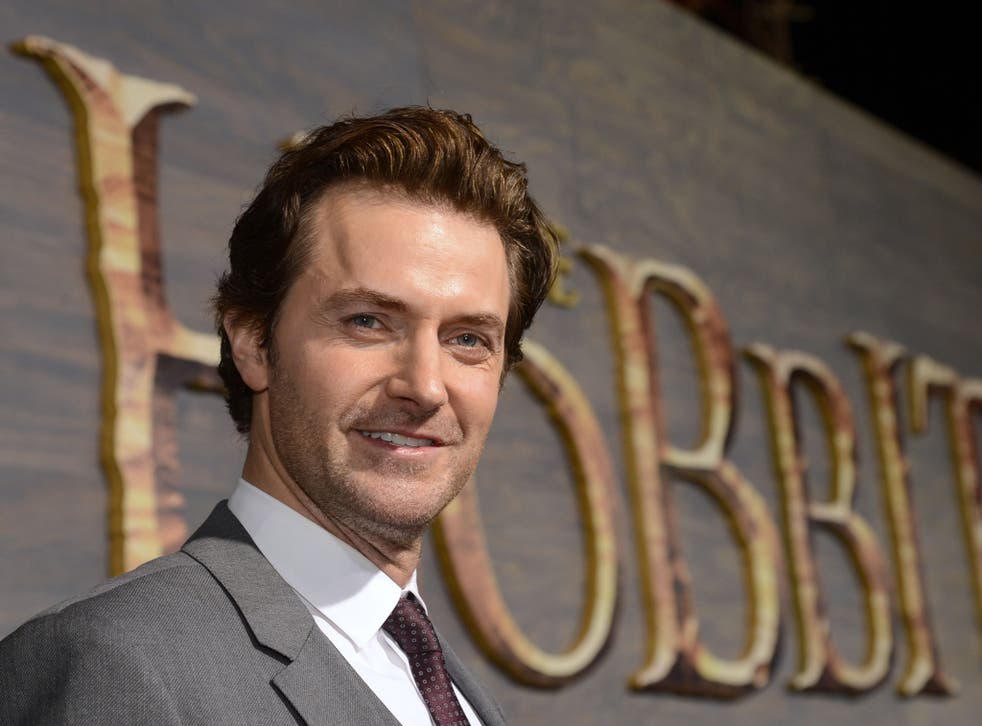 Richard Armitage has spoken out about female representation and praised The Hobbit's Peter Jackson for creating Evangeline Lilly's "battle-hardened" elf, Tauriel.
Controversy over the addition of a new character was fierce, with Tolkien purists offended by the change to the original storyline.
"A lot of people didn't like the idea of them inventing a character, but I think they've completely proved the critics wrong by creating a strong, compelling, battle-hardened, female elf warrior," said Armitage, who plays dwarf leader Thorin in the franchise.
The British actor, 42, told The Independent that he believes The Hobbit: The Desolation of Smaug is "better for it", despite criticism over the move.
"Tolkien was, I believe, writing about his experience in the first and second world wars, where he would have spent a lot of time without any female contact," he said. "He was part of the fellowship of men who went to war and I think, really, that's what he's writing about.
"Translating that into a contemporary screenplay is something that (the filmmakers) are very aware of. I think they did the right thing by bringing Tauriel in."
Like The Lord of the Rings trilogy before it, The Hobbit films fail the "Bechdel Test", which rules that to pass, a film must feature at least two named women who have a conversation with each other about something besides a man.
Bechdel Test Pass/Fails

Show all 10
Armitage went on to describe Jackson as "the godfather of all our visions of Middle Earth", revealing that he does not think the director will revisit Tolkien's world again for cinema.
The third and final film in the franchise, The Hobbit: There and Back Again, is due out in December, while The Hobbit: The Desolation of Smaug is out on DVD and Blu-Ray now.
Register for free to continue reading
Registration is a free and easy way to support our truly independent journalism
By registering, you will also enjoy limited access to Premium articles, exclusive newsletters, commenting, and virtual events with our leading journalists
Already have an account? sign in
Join our new commenting forum
Join thought-provoking conversations, follow other Independent readers and see their replies