Actor Richard Dreyfuss accused of exposing himself to female writer in 1980s
Dreyfuss has denied the allegations through a representative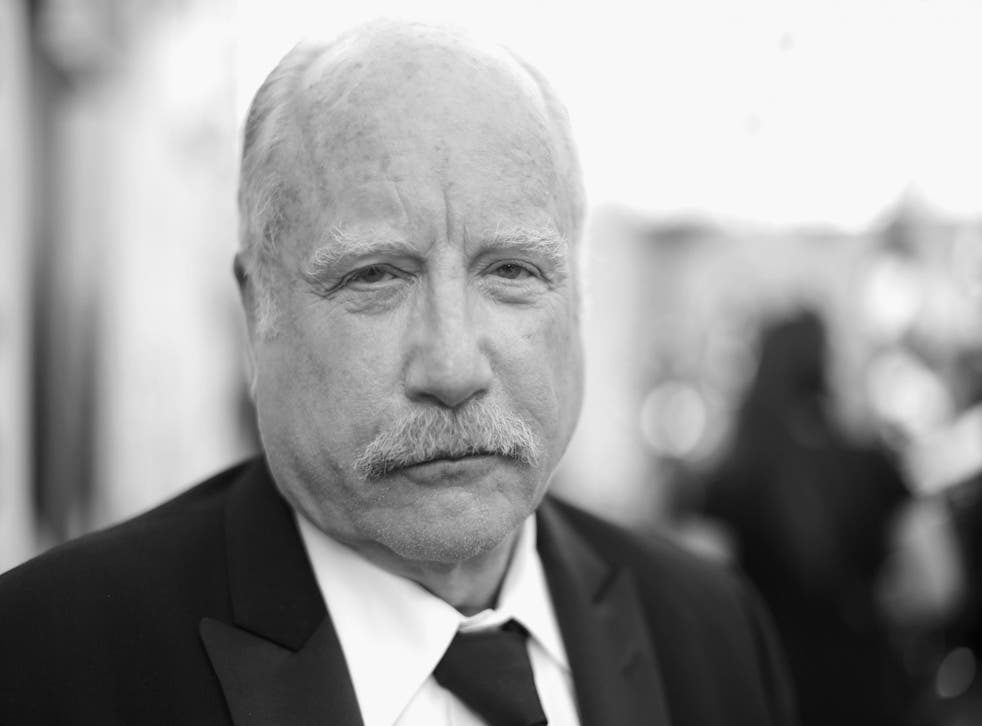 Richard Dreyfuss has been accused of sexually harassing a woman and exposing himself to her while she worked on a project of his in the 1980s, an allegation he has denied through his agent.
Jessica Teich told New York Magazine that she was harassed by Dreyfuss for years, and that she was once summoned to his trailer while they were working on an ABC show to expose himself to her.
Ms Teich, a Los Angeles based writer, said she was moved to write about the treatment when she saw a tweet from Dreyfuss in which he spoke out in support of his son, who has accused actor Kevin Spacey of grabbing his crotch while Dreyfuss was in the room with the two. Ms Teich says that Dreyfuss' tweet "bothered" her.
When the two met in the 1980s, Ms Teich was in her 20s and working entry level positions in the show business. Dreyfuss was a successful actor in the height of his career, and would have held considerable power compared to the young aspiring writer.
"He wasn't that much older than I was, but in every possible way his position in life couldn't have been less comparable to mine," Ms Teich told New York. "That's how vast the power differential was. He was famous, he was rich, he had an Oscar."
"He was my boss. There was no question about it," she continued.
World news in pictures

Show all 50
Ms Teich is the latest to add to what has become a deafening barrage of allegations against titans in the entertainment and media industries following reports first published in the New York Times and New Yorker alleging that former movie producer Harvey Weinstein had a serial history of sexually assaulting or harassing women, and even of rape. Mr Weinstein has denied non-consensual contact claims.
Following those reports, women, feeling emboldened, began to share their stories of harassment and assault, starting a massive online movement known by its hashtag, #MeToo. Some men have also spoken out as well to tell their stories of having been sexually assaulted or abused.
Among those who have been accused of either sexual harassment or assault are actor Spacey, Dustin Hoffman, and comedian Louis CK, who corroborated reports that he had masturbated in front of women in a remorseful apology letter.
Mr Weinstein is reportedly facing criminal investigations in both New York and London, where some of the alleged assaults took place.