Ricky Gervais reveals new details about Life on the Road: David Brent no longer works at the The Office
 He no longer works at the Wernham Hogg Paper Company
Jack Shepherd
Wednesday 09 December 2015 11:05 Comments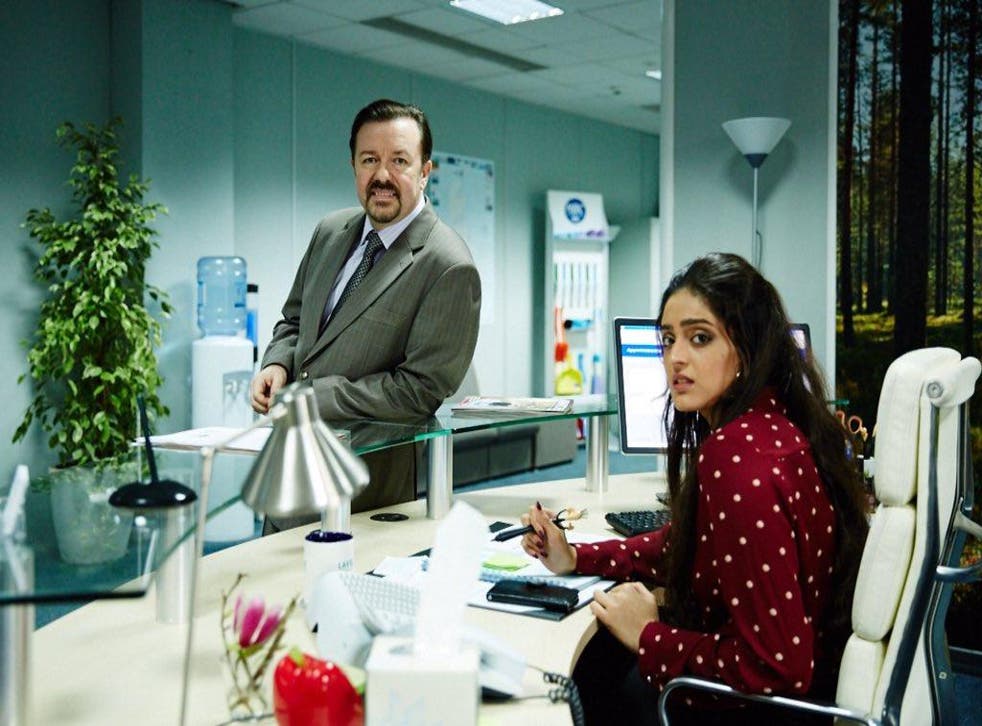 Earlier this week, Ricky Gervais released a new image of himself as his character David Brent from the upcoming The Office spin-off film Life on the Road.
Since then, the British comedian has offered some insight into the where the character is at in life, revealing where he moved on to after being made redundant from the Wernham Hogg Paper Company.
Gervais revealed that the salesman/wannabe rockstar now works as a rep at the Slough based cleaning products distributor, Lavichem.
Following in the footsteps of the TV series, the mockumentary-style film will continue the story of Gervais's character Brent as he attempts to break into the music business with his band Foregone Conclusion.
The film only recently secured funding, with the 53-year-old saying in a statement: "I'm so excited that the world will see what David Brent is up to now and where his future lies.
"This film delves much more into his private life than The Office ever did and we really get to peel back the layers of this extraordinary, ordinary man."
Described by the BBC as "a philosopher to rival Descartes, a musician to rival Texas and a dancer to rival MC Hammer", Brent became an iconic character after just two series of the hit show.
Shown in more than 100 countries and remade in eight, The Office is the most successful British comedy ever.
Rumours of a David Brent starring movie first surfaced two years ago, but Gervais only confirmed it was going ahead last year.
Gervais performed several UK gigs in character as part of his band Foregone Conclusion last year and launched a YouTube channel featuring 'Learn Guitar' videos.
Register for free to continue reading
Registration is a free and easy way to support our truly independent journalism
By registering, you will also enjoy limited access to Premium articles, exclusive newsletters, commenting, and virtual events with our leading journalists
Already have an account? sign in
Join our new commenting forum
Join thought-provoking conversations, follow other Independent readers and see their replies