Ridley Scott made Matt Damon cry while filming The Martian
'These people were coming to save me, these people who had sacrificed a year of their lives for me. And I just wept'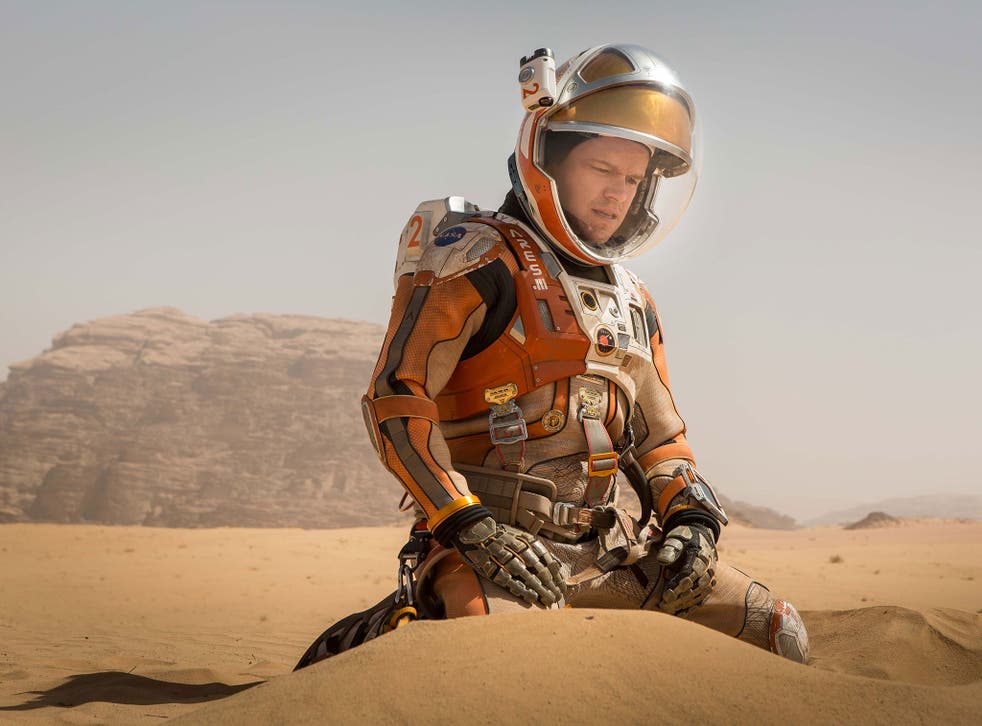 After the dismal Exodus: Gods and Kings, The Martian was a return to form by director Ridley Scott, winning over audiences and critics alike.
Matt Damon gave a stand out performance as stranded astronaut Mark Watney, with one emotional scene, in particular, standing out.
In the climactic moment, in which Watney is sent back out to space to reconnect with his crew, an emotionally drained Damon is seen crying on screen. It turns out those tears were real, as Scott had played a little trick on the actor to make him all emotional.
Damon told Variety that Scott "did a really tricky thing" when they shot the scene.
"The rest of the cast had already wrapped and it was just Ridley and I. He got the sound from their side of the scene and he piped it into my helmet, but didn't tell me he was going to do it.
"So suddenly I heard the voices of my friends and it struck me I hadn't heard another voice for years.
"I'd been communicating by email. These people were coming to save me, these people who had sacrificed a year of their lives for me. And I just wept.
"It wasn't planned or forced, it was about him creating an environment. And it was the dream of an actor because you just have to show up and be relaxed."
According to the director, they used the first take of the scene, and only did two in total, Damon adding "We're really lazy."
It was recently revealed that the astronauts on the International Space Station were sent a copy of the sci-fi adventure for Christmas
Register for free to continue reading
Registration is a free and easy way to support our truly independent journalism
By registering, you will also enjoy limited access to Premium articles, exclusive newsletters, commenting, and virtual events with our leading journalists
Already have an account? sign in
Register for free to continue reading
Registration is a free and easy way to support our truly independent journalism
By registering, you will also enjoy limited access to Premium articles, exclusive newsletters, commenting, and virtual events with our leading journalists
Already have an account? sign in
Join our new commenting forum
Join thought-provoking conversations, follow other Independent readers and see their replies