Robert De Niro on Donald Trump's America: I'm from 'backward' country suffering 'temporary insanity'
The actor described America as a 'backward' country suffering 'temporary insanity'
Jack Shepherd
Monday 12 February 2018 09:56 Comments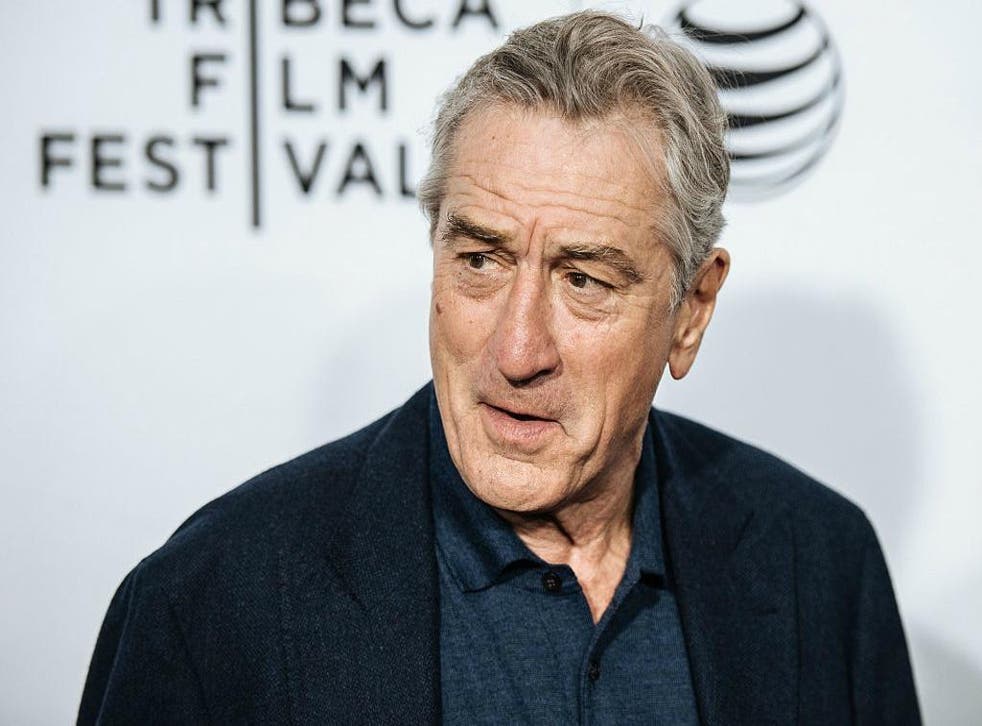 Robert De Niro's feud with Donald Trump continues, the Hollywood actor once again mocking the President of the United States and the governing administration.
Speaking at Dubai's World Government Summit, De Niro told a packed audience he was visiting from a "backward" country suffering from "temporary insanity."
The actor said that, in the country he was describing, the head of the Environmental Protection Agency had recently suggested global warming may be a good thing for humanity.
"I am talking about my own country, the United States of America," he said, according to AP. "We don't' like to say we are a 'backward' country so let's just say we're suffering from a case of temporary insanity."
De Niro added that the country "will eventually cure itself by voting our dangerous leader" to applause and laughs from the audience.
Donald Trump's first year: in pictures

Show all 29
The Oscar-winner has previously criticised Trump on numerous occasions, both before and after becoming President. Most recently, De Niro criticised Trump at the National Board of Review Annual Awards Gala, calling him "a f**ing fool" and "the jerkoff-in-chief".
During the campaign trail - for which he endorsed Hillary Clinton - De Niro claimed he'd like to "...punch [Trump] in the face."
The actor is currently filming new Martin Scorsese film The Irishman alongside Al Pacino and his Goodfellas and Casino co-star Joe Pesci.
Register for free to continue reading
Registration is a free and easy way to support our truly independent journalism
By registering, you will also enjoy limited access to Premium articles, exclusive newsletters, commenting, and virtual events with our leading journalists
Already have an account? sign in
Join our new commenting forum
Join thought-provoking conversations, follow other Independent readers and see their replies