Richard Attenborough told Robert Downey Jr that Tom Cruise would have played Charlie Chaplin better than him
'He held a picture of Tom Cruise and said, "That's why should play Chaplin,"' Downey Jr recalled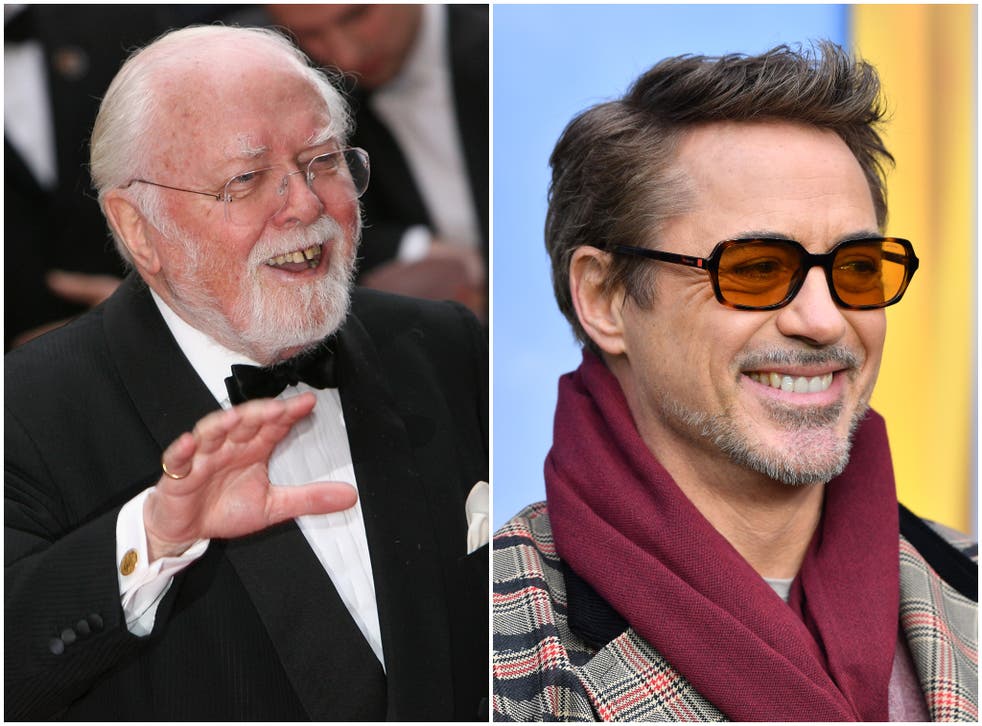 Richard Attenborough told Robert Downey Jr that Tom Cruise would have done a better job playing Charlie Chaplin than him.
Downey Jr starred as the silent film legend in 1992's Chaplin, which was directed by legendary actor Attenborough.
But despite the Iron Man actor earning an Oscar nomination for his role in the biopic, Downey Jr revealed on David Letterman's Netflix series My Next Guest Needs No Introduction that Attenborough had originally favoured another performer for the role.
"The first time I met Dicky, he held up a picture of Tom Cruise to me and said, 'Now isn't that remarkable resemblance? Wouldn't it be amazing if Tom Cruise [played him]?,'" he recalled.
"Was I called in for a humility session? I don't know what was going on then. I s*** you not, he held a picture of Tom Cruise and said, 'That's why he should play Chaplin.' I was like, 'Probably, but he passed, so now what?'"
"How intimidating is that," Letterman asked. "Because I think actors like other artists are insecure to begin with and you've got Richard Attenborough saying, 'It's too damn bad we couldn't get Tommy.'"
Chaplin received mixed reviews upon its release and was considered a box office bomb after grossing just $9.5m (£7.2m) on a $31m (£23m) budget.
The cast included Dan Aykroyd, Anthony Hopkins and Milla Jovovich.
Register for free to continue reading
Registration is a free and easy way to support our truly independent journalism
By registering, you will also enjoy limited access to Premium articles, exclusive newsletters, commenting, and virtual events with our leading journalists
Already have an account? sign in
Register for free to continue reading
Registration is a free and easy way to support our truly independent journalism
By registering, you will also enjoy limited access to Premium articles, exclusive newsletters, commenting, and virtual events with our leading journalists
Already have an account? sign in
Join our new commenting forum
Join thought-provoking conversations, follow other Independent readers and see their replies