Robin Williams: 'A rarity, a superb stand-up comedian with both raucous and sensitive sides'
Like many actor-comedians who've been successful for a prolonged period, Williams in recent times was sometimes taken for granted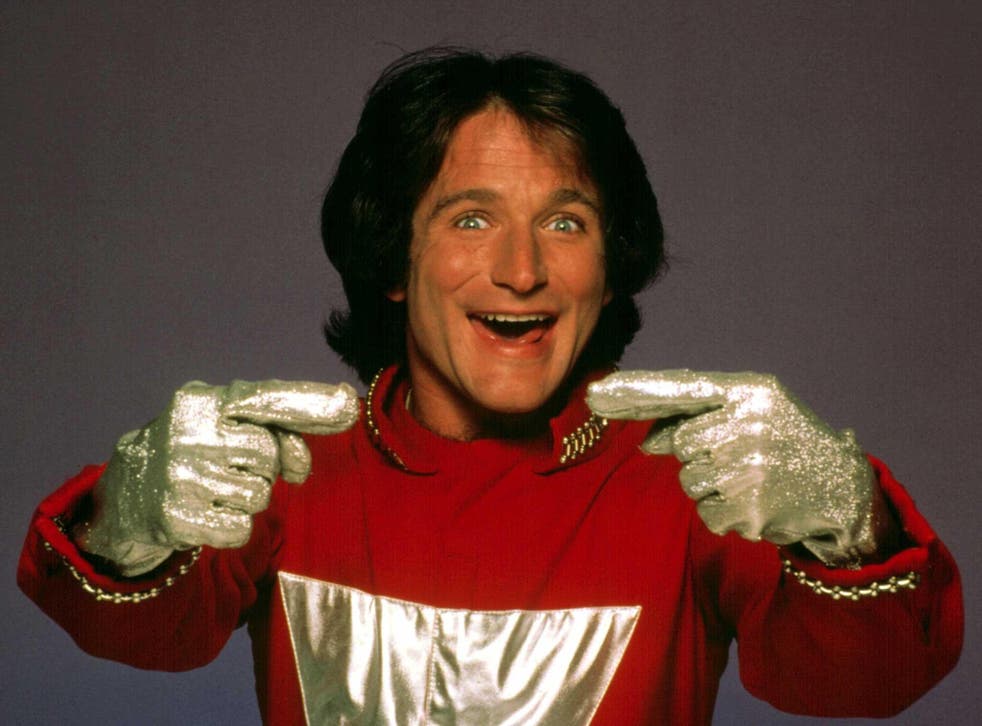 Robin Williams was a rarity, a superb stand-up comedian with a very raucous side who could have even the most hostile audience eating out of his hand and yet also a film actor whose best roles were invariably as sensitive and introspective characters. He partied in wild style with John Belushi but never seemed remotely boorish in any of his screen roles.
Williams first became a household name in the US thanks to the Happy Days spin-off Mork and Mindy. He was very well cast as the extra-planetary eccentric Mork from Ork, adjusting to life in the suburbs after arriving on earth in an egg-shaped spacecraft.
Just as Happy Days producer Garry Marshall had been impressed by Williams' extraordinary comic zest and had cast him instantly, Hollywood was also quick to target his febrile talent.
Right from the start of his film career, Williams was playing soulful outsiders. He was very moving as the Russian musician who defects to America in Paul Mazursky's Moscow On The Hudson (1984). Like a latterday Charlie Chaplin, he was even then combining the comedy with very large dollops of pathos. Like Chaplin too, he didn't have the slightest hint of cynicism about him – one reason why he was sometimes accused of rank sentimentality.
Another of his more downbeat films that is often overlooked is the Saul Bellow adaptation, Seize The Day (1986), in which he was playing a Willy Loman-like salesman whose life was going nowhere. For such a successful man, Williams was very good at playing losers.
Robin Williams: A career in pictures

Show all 30
Barry Levinson's Good Morning, Vietnam (1987), a huge box-office and critical success, was the first of his movies really to tap into his abrasive stand-up persona. He was very loud and very funny as the armed forces DJ riling his superiors with his outspoken approach. Williams was Oscar-nominated and became a bona fide movie star on the back of the performance. However, his appetite was more for heartfelt drama than for National Lampoon-style farce. He was unlikely but very successful casting as the poetry-loving English teacher with a Mr Chips-like devotion to his pupils in Peter Weir's Dead Poets Society (1989).
One of his finest and least acknowledged performances was as the homeless visionary living on the streets in Terry Gilliam's The Fisher King (1991.) Again, he was using his comic abilities in an unusual way, to probe very deeply into a character who could easily have seemed an absurd caricature.
Look over Williams' filmography and you can't but notice the range of his work. Alongside the cookie cutter studio films like Patch Adams and Jumanji, there were always plenty of indie titles and offbeat movies too. He was somebody who seemed equally at home in kids' movies and dark adult dramas. Williams was very funny in drag in Mrs Doubtfire (1993) but it is revealing of his approach that he next signed up to appear in Scottish director Bill Forsyth's ambitious fantasy Being Human (1994.)
Sometimes, Williams' movies could be just a little too saccharine and too full of hugs and tears. His therapist in Gus van Sant's Good Will Hunting (1997), scripted by its then unknown actors Matt Damon and Ben Affleck, was a case in point (even if he did win a Best Supporting Actor Oscar for the role.) Then again, Williams's taking such a role underlined his commitment to independent cinema. He was far better as the very creepy photo technician poring over customers' most intimate pictures in One Hour Photo (2002).
Like many actor-comedians who've been successful for a prolonged period, Williams in recent times was sometimes taken for granted. We thought we knew what to expect from one of his performances. He had been as busy as ever in recent years. With his untimely death, audiences and critics should take a step back and look more generously and perceptively at what has been an extraordinarily rich and varied career.
Join our new commenting forum
Join thought-provoking conversations, follow other Independent readers and see their replies