Rogue One: Cast member reveals massive spoiler at Star Wars Celebration
'I cannot say [anything more about] that'
Jack Shepherd
Sunday 17 July 2016 15:47 Comments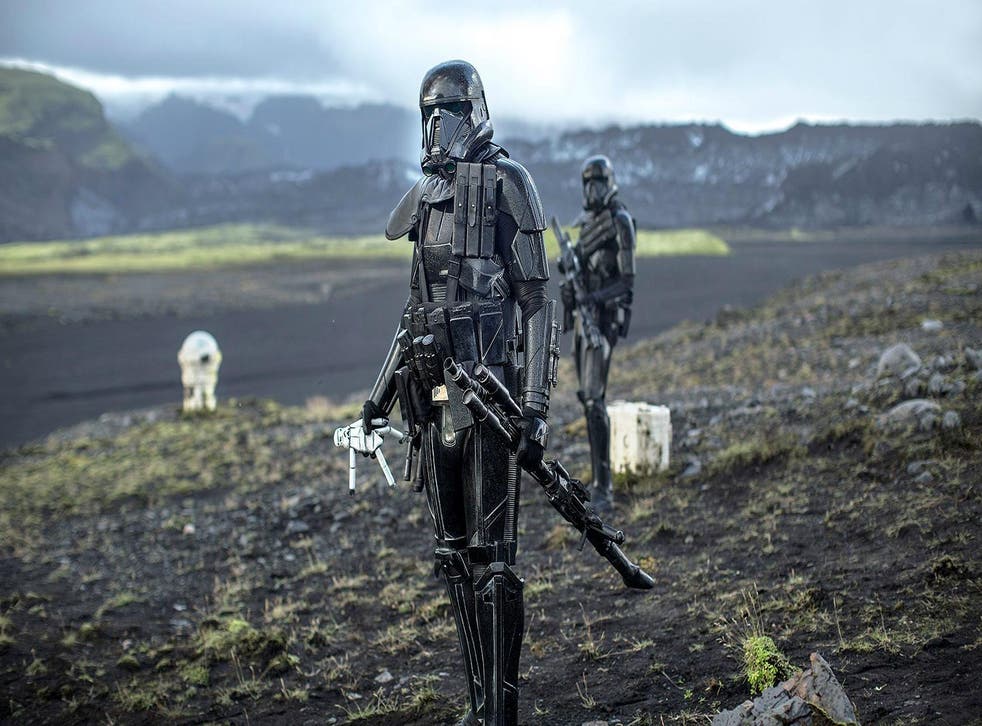 ** Possible spoilers for Rogue One: A Star Wars story ahead. We're talking big spoilers, so brace yourself **
Still here? Welcome fellow spoiler fiend. For what is written ahead could possibly ruin the fate of one of the characters in the upcoming Star Wars spin-off.
At the Star Wars Celebration in London, cast member Jiang Wen heavily hinted at another character dying in during the course of the film.
Star Wars: The Force Awakens ILM concept art

Show all 45
When asked by an audience member about his character, Baze, the actor said: "I pretend [to all the characters to do a very, very big mission. I cannot say [anything more about] that.
"And [he gestures to Donnie Yen], when this guy dead I do something better. Maybe I believe by my action - he's thinker, I'm doer so-"
At this point, just after seemingly revealing that Yen's character, Chirrut Imwe, dies during the film, Gwendoline Christie interrupted saying: "I think we need to leave it there. I think you've got to leave it there."
Whether it was a bad translation or not - Wen began the panel by apologising for his limited English - it seems likely Yen's character will die considering Christie's quick interruption.
Meanwhile, a Darth Vader VR-film was confirmed at the Celebration, with David S. Goyer writing the script.
Register for free to continue reading
Registration is a free and easy way to support our truly independent journalism
By registering, you will also enjoy limited access to Premium articles, exclusive newsletters, commenting, and virtual events with our leading journalists
Already have an account? sign in
Join our new commenting forum
Join thought-provoking conversations, follow other Independent readers and see their replies