Diego Luna reveals his son spilled Rogue One secrets to impress girls
Luna stars in the film as Cassian Andor, a Rebel Alliance Captain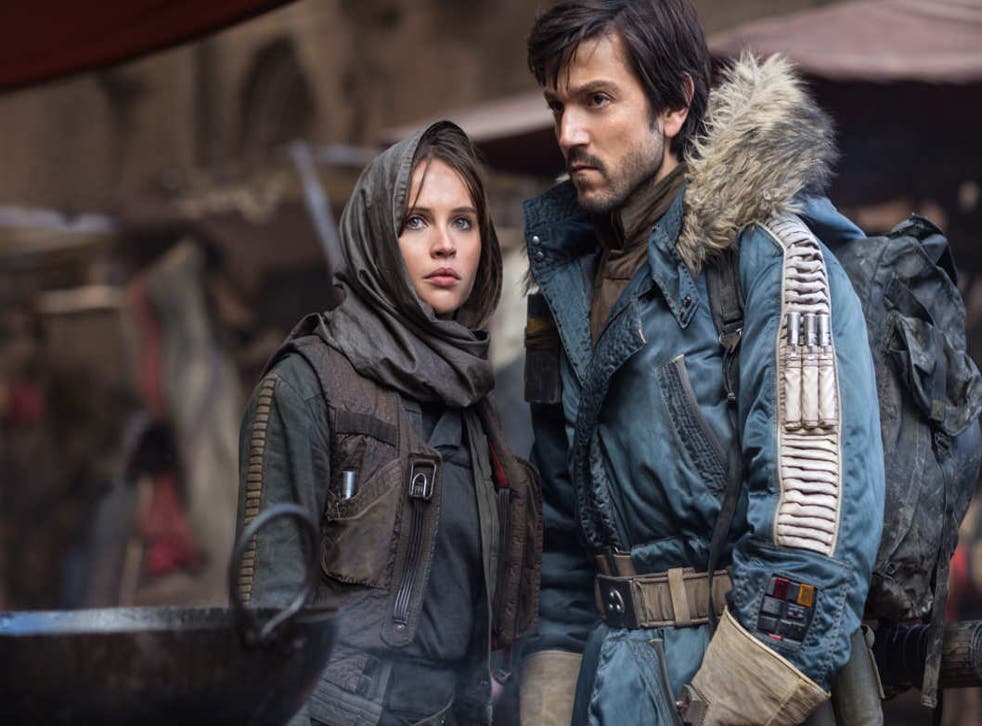 Members of the Star Wars cast are expected to keep details of the plot completely under wraps, but what about when their children spill the beans instead?
Diego Luna has revealed that he found his eight-year-old son revealing secrets of the Rogue One story to a group of teenage girls on a family beach trip, which took place while he was filming on set.
Admitting that he had told his children a few things about the film he was making, Luna spoke about the moment he realised he may come to regret that decision.
"I start swimming and I just listen [to him saying]: 'Oh no, this film has no Jedis, just rebels.' And I go: 'Oh my god,'" he told Yahoo.
Luna stars in the latest Star Wars prequel as Cassian Andor, a Rebel Alliance Captain and Intelligence officer who helps Jyn Erso [Felicity Jones] escape from Imperial captivity and brings her to the Rebels.
The film has received praise for casting a diverse range of actors; with Felicity Jones in the starring role and Luna, who is Mexican, Chinese stars Jiang Wen and Donnie Wen, and British actor Riz Ahmed, who is of Pakistani heritage, making up the rest of the cast.
The film was released in UK cinemas on 16 December and on 2 January was named the biggest film of 2016 at the UK box office with just hours to go.
Disney had a total of four films in the top 10 best-performing: Finding Dory, Captain America: Civil War, and The Jungle Book also appeared.
Register for free to continue reading
Registration is a free and easy way to support our truly independent journalism
By registering, you will also enjoy limited access to Premium articles, exclusive newsletters, commenting, and virtual events with our leading journalists
Already have an account? sign in
Register for free to continue reading
Registration is a free and easy way to support our truly independent journalism
By registering, you will also enjoy limited access to Premium articles, exclusive newsletters, commenting, and virtual events with our leading journalists
Already have an account? sign in
Join our new commenting forum
Join thought-provoking conversations, follow other Independent readers and see their replies