Rogue One: What fans are saying about the Star Wars spin-off
'There is a complexity that exists in rogue one that I have never seen in another Star Wars film - layers and layers of gray'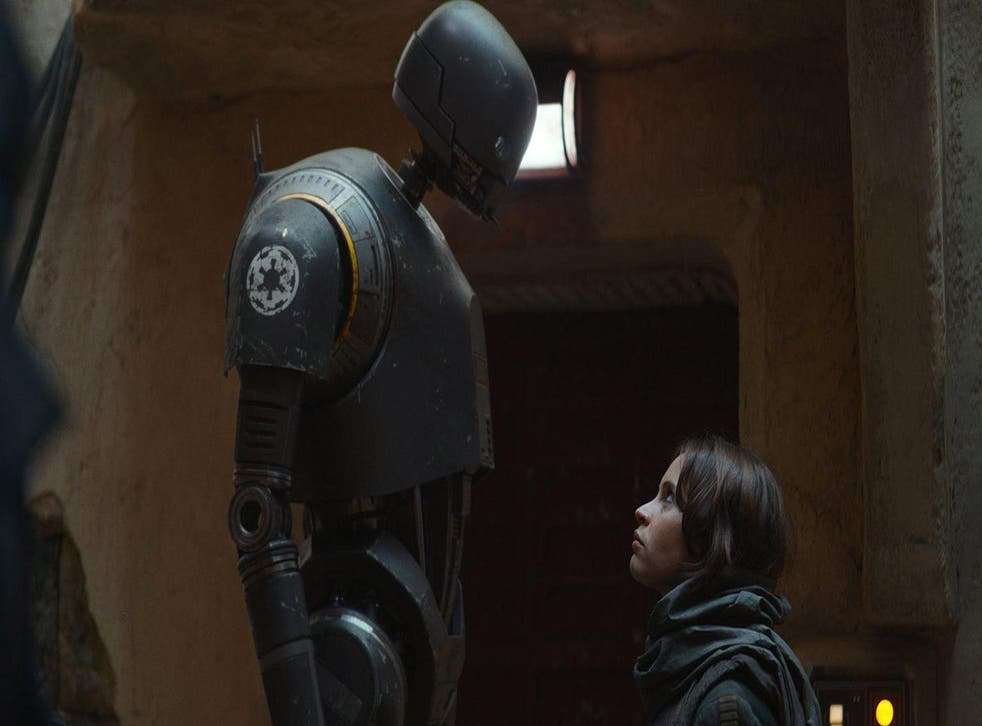 Rogue One: A Star Wars Story premiered in Hollywood over the weekend, and the reaction from fans appears to have been overwhelmingly positive.
The film sees The Theory of Everything star Felicity Jones as Jyn Erso, who joins a band of rebels plotting to take down the Death Star.
Attendees tweeted their thoughts straight away, with the vast majority saying it ranked in their top three favourite Star Wars films.
Riz Ahmed, who plays Bodhi Rook in the film, shared a picture of the cast on the red carpet and thanked fans for turning up.
Last week, the alt-right, Neo-Nazis and white supremacists called for people to boycott Rogue One because they believed it to be a "Jew masturbation fantasty of anti-white hatred".
The boycott attempt drew mass ridicule on social media from people who pointed out the irony in the call coming from those who tend to be first to attack censorship.
The Independent pointed out that this boycott attempt is likely to have little or no effect.
The Force Awakens, the most recent Star Wars film to be released, became the second highest-grossing film of all time despite similar calls for a boycott over complaints that the two lead actors were a black man and a woman, taking in over $2 billion at the box office.
Rogue One arrives in cinemas on 15 December - here's how to buy tickets.
Register for free to continue reading
Registration is a free and easy way to support our truly independent journalism
By registering, you will also enjoy limited access to Premium articles, exclusive newsletters, commenting, and virtual events with our leading journalists
Already have an account? sign in
Register for free to continue reading
Registration is a free and easy way to support our truly independent journalism
By registering, you will also enjoy limited access to Premium articles, exclusive newsletters, commenting, and virtual events with our leading journalists
Already have an account? sign in
Join our new commenting forum
Join thought-provoking conversations, follow other Independent readers and see their replies