Rogue One trailer: fans spot Canary Wharf tube station in Star Wars prequel teaser
The Jubilee Line underground featured in one of the year's most hotly anticipated teasers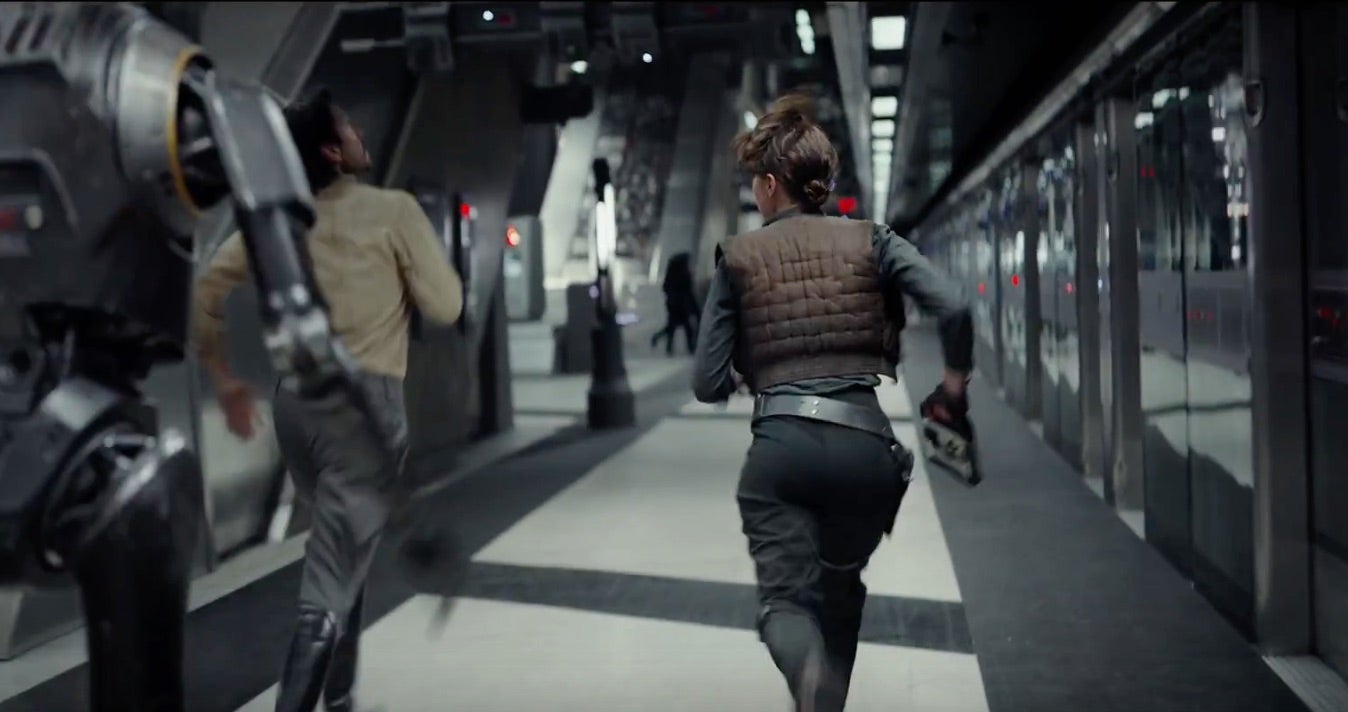 The first trailer for Star Wars prequel Rogue One landed earlier today (7 April) showing Felicity Jones in action as protagonist Jyn Erso - for our shot-by-shot breakdown, head here.
With the film set between Episodes III and IV, many were keeping their fingers crossed for enticing appearances of recognisable characters from Star Wars films of old - chief of all Darth Vader.
Instead, fans glimpsed something altogether more unexpected: Canary Wharf tube station.
Rogue One: A Star Wars Story - Trailer
In a moment during the teaser, thorough fans spotted that a scene in which Erso can be seen running from a horde of stormtroopers is set on the Jubilee Line underground station.
Gareth Edwards directs this spin-off tale that follows a band of Rebel fighters who embark on a mission that sees them attempt to steal the plans for the Death Star. The events of this film directly precede those in Episode IV: A New Hope (1973).
The highlights from the teaser trailer include the return of politician Mon Mothma, Donnie Yen's martial arts-influenced fighting techniques as well as glimpses of unnamed characters played by Forest Whitaker and a caped Ben Mendelsohn.
Rogue One: A Star Wars Story will reportedly feature battlefield scenes involving the original franchise's legendary villain Darth Vader. The film is to be released on 16 December.
Join our commenting forum
Join thought-provoking conversations, follow other Independent readers and see their replies