Rose McGowan says she was blacklisted by Hollywood 'because I got raped'
'I was blacklisted after I was raped, because I got raped, because I said something,' says actor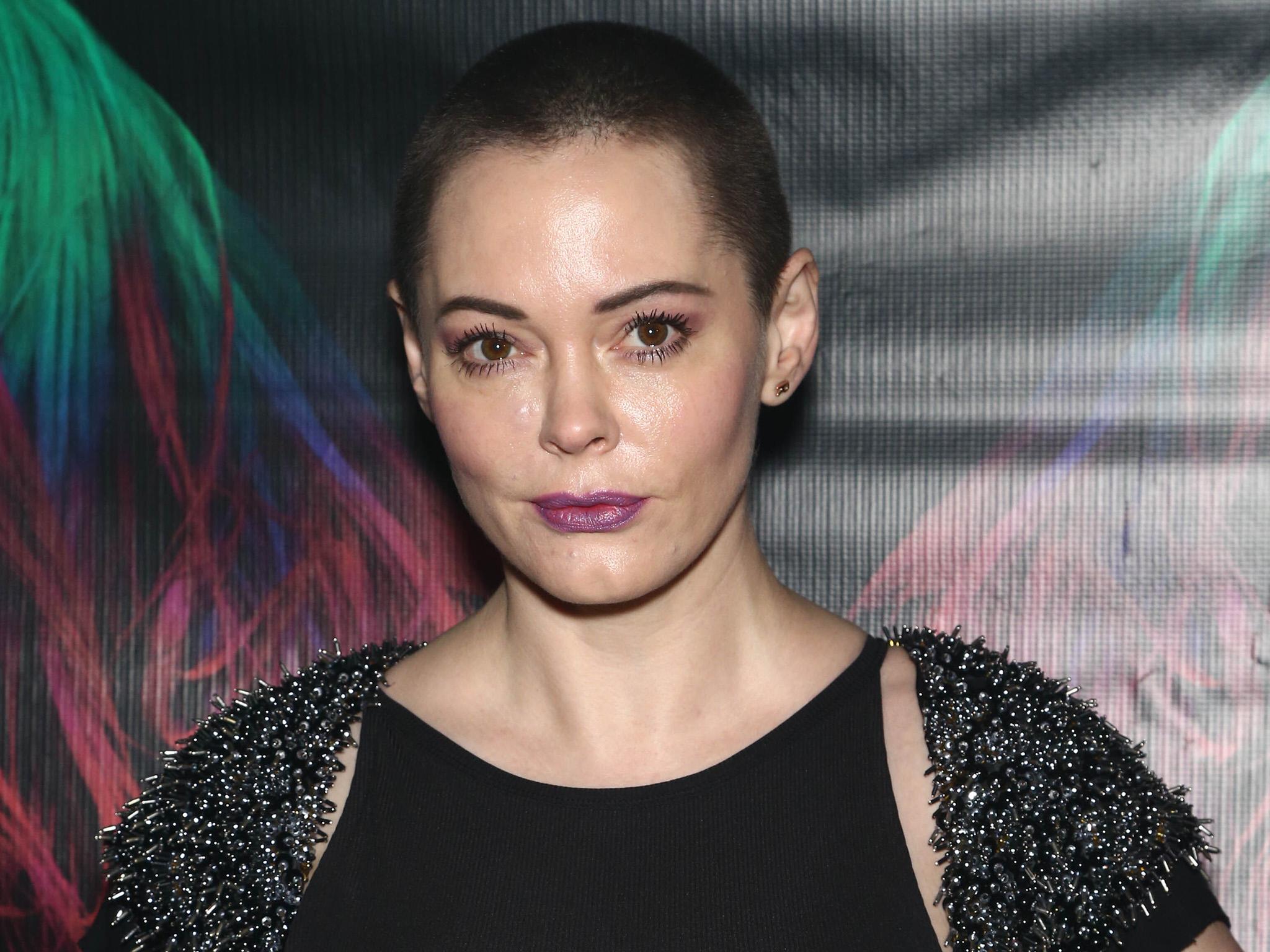 Rose McGowan has claimed she was "blacklisted" from Hollywood because she was raped.
The actor, known for her role on long-running supernatural TV series Charmed, accused Harvey Weinstein of rape on Thursday, adding her name to the slew of women who have forward to accuse the Hollywood producer of sexual harassment and assault.
"Jeff Bezos I told the head of your studio that HW raped me. Over and over I said it. He said it hadn't been proven. I said I was the proof," she said on Twitter.
"I love Amazon but there is rot in Hollywood. Jeff Bezos be the change you want to see in the world. Stand with truth."
During an interview recorded in January 2017 obtained by the Observer, McGowen said she did not report the rape to the police because a criminal lawyer told her she was not likely to be successful in her case.
She said: "Also, I didn't want his name next to mine in my obituary; his name doesn't deserve to be mentioned in the same breath as mine when I'm dead".
McGowan is one of more than 30 women who have come forward since the New York Times' explosive article disclosed sexual harassment and rape allegations against the film mogul dating back decades. The Hollywood A-lister, who produced Oscar-winning films Shakespeare in Love, The English Patient, and The Artist, is now the subject of criminal investigations on both sides of the Atlantic.
World news in pictures
Show all 50
In the unearthed interview, McGowan claims that was she threatened with being expelled from Hollywood after reporting she was allegedly raped.
"They threatened [me] with being blacklisted. I was blacklisted after I was raped, because I got raped, because I said something … but only like internally, you know," she said.
McGowan also said that she had between 150 and 200 people she would be able to subpoena to back up her testimony and referred to a legal document in relation to the alleged attack.
Access unlimited streaming of movies and TV shows with Amazon Prime Video
Sign up now for a 30-day free trial
Sign up
Access unlimited streaming of movies and TV shows with Amazon Prime Video
Sign up now for a 30-day free trial
Sign up
She said: "I actually have a signed document from the time of the attack. It was settled for a very small settlement, so that's an admission of guilt"
The actor even suggested that she had other physical proof, saying: "I had three surgeries on my wrist and elbow. I think that's fair enough".
McGowan condemned the film industry's attitude to allegations of sexual harassment and rape and argued victims were targeted rather than perpetrators.
"They blame the victim, they do all that shit. People are bred to be scared. They are bred to put fear into people and that's what they do, they're bred to put fear into the publishers and lawyers and they overreach it, and I'm going to do what I can and come out as hard as I can," she said.
While the explosive New York Times article named McGowan as an accuser, the tweets she composed last Thursday were the first time she alleged that Weinstein raped her in the public domain.
It is unclear when the alleged incident occurred. The actress accepted a $100,000 (£75,000) settlement from Weinstein after an incident in 1997, according to the Times but it was unclear whether this was linked.
In October 2016 - three months before the unearthed interview took place - McGowan addressed being raped by a studio head but did not name Weinstein. Adopting the hashtag #WhyWomenDontReport, she said she did not go to the authorities with the alleged crime because she gained legal advice that she could never win the case.
Last week McGowan was temporarily suspended from Twitter after speaking out against Weinstein. She was one of the first to condemn the producer after the alleged scandal exploded and has been encouraging her followers to support the women who have spoken out.
Women around the world boycotted Twitter in protest at the social media site temporarily suspending her account. Users of the site committed to not using it for one day, or more, in protest partly at the way it treated McGowan.
Dozens of women, including actresses Angelina Jolie, Kate Beckinsale and Gwyneth Paltrow, have gone public with accusations against Weinstein in the wake of the recent reports by The New York Times and The New Yorker detailing allegations of rape, sexual assault, and harassment.
Weinstein's longstanding reputation as one of Hollywood's leading executives has been left in tatters. He has been fired from his namesake company, expelled from the Oscars and had his wife leave him.
The producer has apologised for having "caused a lot of pain" but has denied all allegations of nonconsensual sex. He is believed to currently be in Arizona receiving "treatment" linked to his behaviour.
"Any allegations of non-consensual sex are unequivocally denied by Mr Weinstein. Mr Weinstein has further confirmed that there were never any acts of retaliation against any women for refusing his advances," his spokesperson told The Independent in a statement.
Join our commenting forum
Join thought-provoking conversations, follow other Independent readers and see their replies