Ryan Reynolds spent Halloween dressed as Deadpool stopping crime with children dressed as X-Men
'That's the stupidest f**king superpower I've ever heard'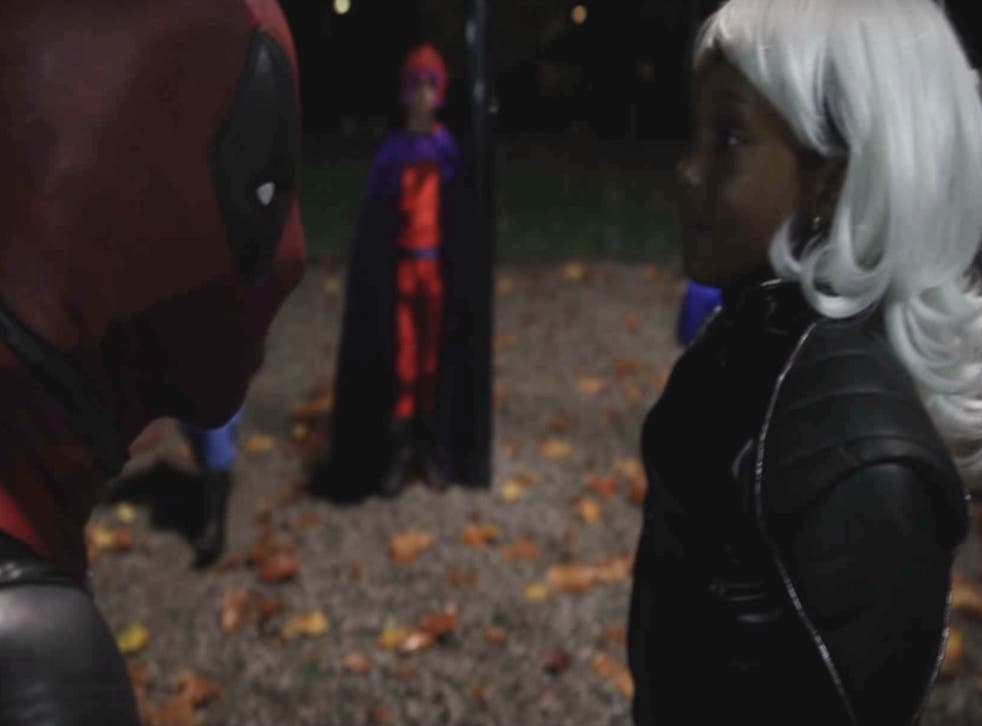 Ryan Reynolds is taking his upcoming role as Deadpool very seriously. On Halloween, the actor took to the streets as the spandex-superhero to gather a squad of X-Men to "kick a little ass".
The 39-year-old posted a video titled How Deadpool Spent Halloween onto his YouTube account. In it, the Marvel character addresses half a dozen children dressed up as popular mutants as they play on some swings.
One child, dressed as Mystique asks "Weren't you Green Lantern?", a quip at Reynolds' former role as the DC hero.
"What does this suit look like to you, huh?" he replied. "Does it look like a Leprechaun had sex with a cartoonist? Mystique, drop and give me 20." Watch the clip below, which features a lot of bleeped out language.
In a recent interview, make-up designer Bill Corso revealed the film won't use excessive amounts of gore: "Ironically there's not as much as there could be, it's all portrayed pretty realistically.
"Deadpool does some really graphic stuff to people, but it's all quick and doesn't linger on it."
There will also be multiple cameos, with Stan Lee confirmed to be in the film having not been featured in Fantastic Four.
Deadpool reaches UK cinemas 4 February 2016 while the US will have to wait until 12 February.
Join our new commenting forum
Join thought-provoking conversations, follow other Independent readers and see their replies