Sacha Baron Cohen should 'go back to Kazakhstan and die', says former Labour MP
The comedy actor's latest film mocks the Lincolnshire fishing town
Jacob Stolworthy
Friday 11 March 2016 12:06 Comments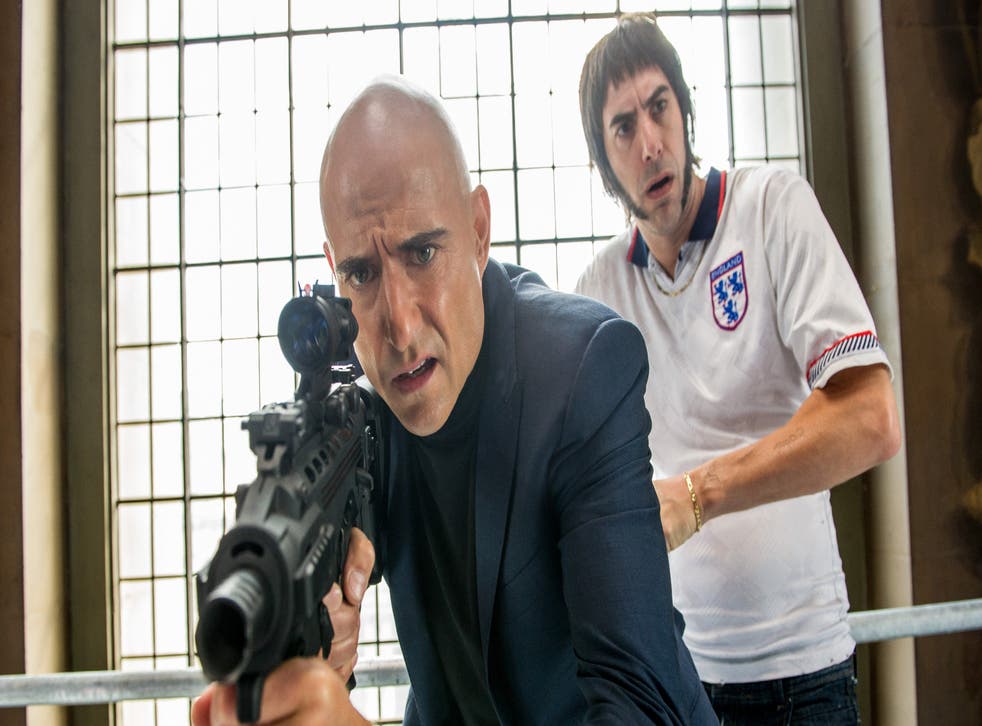 The list of people Sacha Baron Cohen has offended in his lifetime is probably in serious danger of outweighing those he hasn't - so much so, perhaps, that many would say the Ali G and Borat actor must be commended for his brave commitment to the art of comedy.
One person who strictly doesn't agree with that, however, is Austin Mitchell, the former Labour MP of the town Cohen mocks in new film Grimsby.
Mitchell, who was Great Grimsby's MP for 38 years, told The House magazine that the film was "a total distortion of a wonderful little community."

Referring to Cohen's controversial character Borat, whose appearance in the film of the same name reportedly prompted the FBI to start following him, Mitchell angrily added: "Why doesn't he get back to Kazakhstan and die? Being public enemy number one in Grimsby puts him in greater danger than the Kazakh accolade, which only involves hanging by his toenails. We're more inventive than that."
Grimsby follows Cohen's football hooligan who must team up with his long-lost brother - an MI6 assassin.
Mitchell added: "It shows nothing at all of the real charm of our town, its sense of community, it's friendliness, the best fish and chips in the world at Steels... and all the other things that make it such a good place to live.
"We're the alternative energy capital of the world; on our new electric chair, Sacha could be the first man to be executed by sustainable energy. "
While his response was quite extreme, we'd be lying if we said we didn't want to give Steels' fish and chips a try.
Register for free to continue reading
Registration is a free and easy way to support our truly independent journalism
By registering, you will also enjoy limited access to Premium articles, exclusive newsletters, commenting, and virtual events with our leading journalists
Already have an account? sign in
Join our new commenting forum
Join thought-provoking conversations, follow other Independent readers and see their replies