Salma Hayek reveals studio 'wanted Cameron Diaz as a Mexican' in Desperados
Hayek has previously been vocal about the discrimination Latina actors like herself face in Hollywood
Annabel Nugent
Monday 19 October 2020 11:37 Comments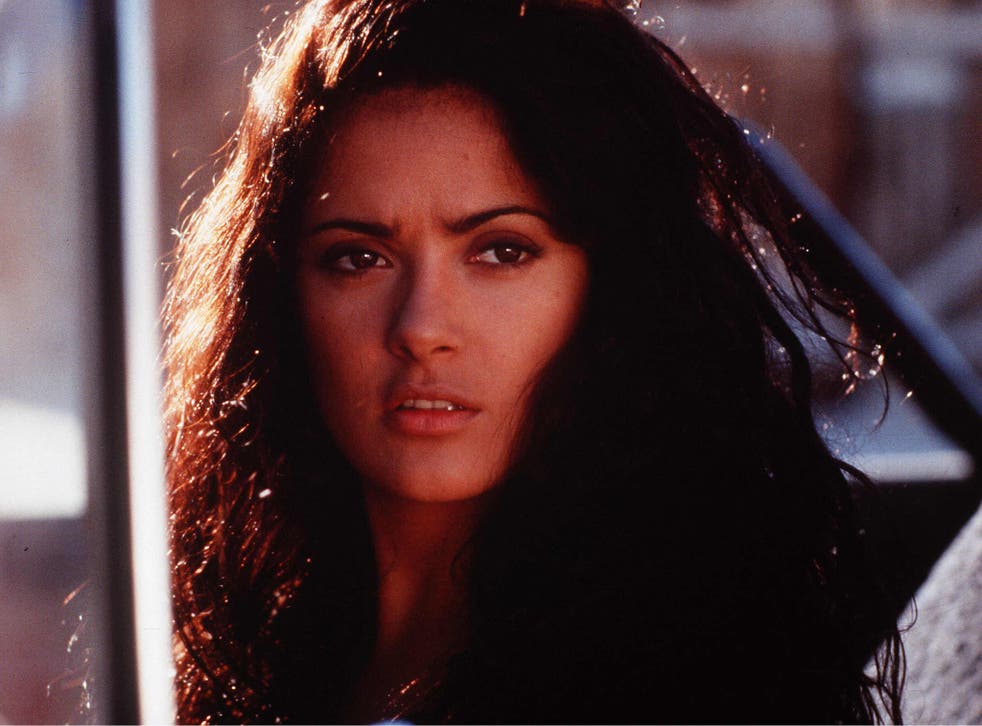 Leer en Español
Salma Hayek has revealed that the studio behind Desperados wanted Cameron Diaz in a Mexican role "because her last name was Diaz".
Hayek – whose Hollywood career was propelled after playing Carolina in the 1995 action film – said that the studio initially had another actor in mind for the part.
Hayek told Elle that although she was backed for the role by the film's director Robert Rodriguez, the studio (Sony-backed Columbia Pictures) still made her audition "multiple times and perform several screen tests".
She also revealed that Diaz was the studio's first choice for her character. Hayek said: "I remember Cameron Diaz was huge at the time and her last name was Diaz, so they said she can be Mexican."
The Oscar-nominated actor also recalled other times she has been shut out of movies because she is Latina.
In particular, Hayek noted the audition process for The House of Spirits, the 1993 film adaptation of Isabel Allende's novel, starring Jeremy Irons, Meryl Streep, Winona Ryder and Glen Close.
"I was like, 'Just hear me read.' And this is for a Latino role. They were not hiring Latinos for Latino roles," she said. "They were not hiring Latinos period — unless it was the maid or the prostitute. And that part was not a maid or a prostitute."
The 54-year-old received an Oscar nod for her role in the 2002 film Frida, in which she played the artist Frida Kahlo.
In 2017, Hayek said she was subjected to unwanted sexual advances by the movie's producer Harvey Weinstein, who allegedly threatened to kill her in a fit of rage when she turned him down.
The actor is set to appear in the new Marvel film The Eternals.
Register for free to continue reading
Registration is a free and easy way to support our truly independent journalism
By registering, you will also enjoy limited access to Premium articles, exclusive newsletters, commenting, and virtual events with our leading journalists
Already have an account? sign in
Join our new commenting forum
Join thought-provoking conversations, follow other Independent readers and see their replies