Sausage Party: '12' rating in France prompts uproar from Catholic and family campaign groups
The film was rated 15 in the UK and R in the US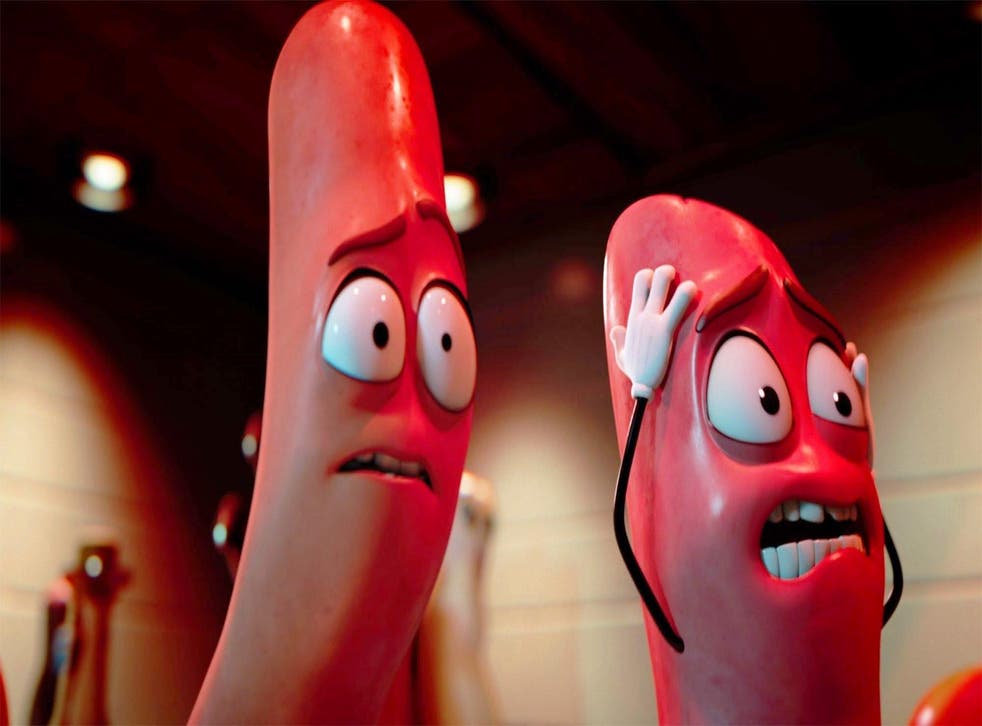 France's film certification board the CNC is being criticised for its decision to award Sausage Party a 12 rating, which means that children are legally allowed to watch it.
The Hollywood film was released in cinemas around France on 30 November.
It was written and directed by Seth Rogen and Evan Goldberg, is an animated story about a sausage called Frank who, along with his friends from the supermarket, attempts to find the truth behind his existence.
In the UK it was given a 15 certificate and is rated R in the US, due to its consistent references to drug use, use of expletives, and an orgy scene involving a taco and a hotdog.
The CNC's decision has attracted backlash from family and religious groups over the film's use of sexual innuendo and often blasphemous dialogue.
Jean-Frédéric Poisson, president of France's Christian Democratic party, said: "An orgy scene for 12-year-olds! There is so much more to be done to combat early exposure to pornography."
The Association of Catholic Families scrambled to warn parents of any potential confusion as to the themes in the film, saying that although the film "gives the appearance of being intended for young people and children", its content is "not only coarse, but also clearly pornographic, under cover of being 'politically incorrect'".
Le Manif Pour Tours, a campaign group which argued against same-sex marriage, posted from its official Twitter account: "Hello CNC, can you explain how you could authorise the screening of a giant orgy for the whole family?"
Attitudes towards sex on screen in France tend to be more leniant than those in the UK or the US.
Fifty Shades of Grey maintains its 12 rating, while in March of this year, French media were delighted by the uproar over BBC drama Versailles, which made headlines even before it aired for being branded as "porn dressed up in a cravat and tights".
Even France couldn't go quite so far as Sweden, however, which awarded Sausage Party an '11' rating. This means that the film can be seen by children as young as 7 provided they are accompanied by an adult.
Some cinemas attempted to make it as clear as possible that the film was marketed more towards adults, with one posting a synopsis which included the line: "Sausage Party is NOT a family movie."
Join our new commenting forum
Join thought-provoking conversations, follow other Independent readers and see their replies