Scarlett Johansson says she 'mishandled' controversy over transgender role in 'Rub & Tug'
'I was not sensitive,' says actor
Clémence Michallon
New York
Tuesday 26 November 2019 16:20 Comments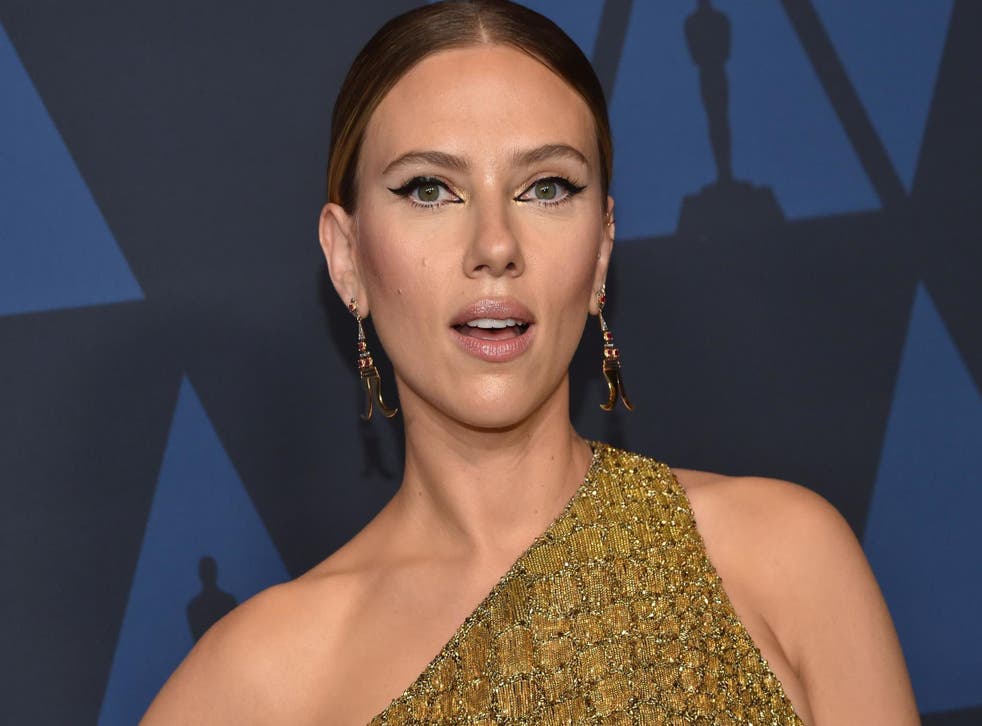 Scarlett Johansson says she "mishandled" a recent controversy over her decision to play a transgender man in a movie.
The actor told Vanity Fair in a new interview that her reaction at the time lacked sensitivity.
It emerged last year that Johansson had been cast to play the lead role in Rub & Tug, a film based on the life of Dante "Tex" Gill, a trans massage parlour owner in Pittsburgh.
The casting announcement was met with backlash from people who felt that the role should have gone to a transgender actor instead of Johansson.
Johansson initially said in a statement: "Tell them that they can be directed to Jeffrey Tambor, Jared Leto, and Felicity Huffman's reps for comment" – referencing three actors who have portrayed transgender people. The actor later put out a lengthier statement saying she had exited the movie.
The 40 best films of the decade

Show all 40
"In hindsight, I mishandled that situation," she told Vanity Fair in her latest interview.
"I was not sensitive, my initial reaction to it. I wasn't totally aware of how the trans community felt about those three actors playing – and how they felt in general about cis actors playing – transgender people.
"I wasn't aware of that conversation – I was uneducated. So I learned a lot through that process. I misjudged that... It was a hard time. It was like a whirlwind. I felt terribly about it. To feel like you're kind of tone-deaf to something is not a good feeling."
When the interviewer pointed out that people might link Johansson's comments on tone-deafness to her defence of Woody Allen, she added: ​"Yes, they will," she says. "It feels like a snake eating its tail, doesn't it?"
Register for free to continue reading
Registration is a free and easy way to support our truly independent journalism
By registering, you will also enjoy limited access to Premium articles, exclusive newsletters, commenting, and virtual events with our leading journalists
Already have an account? sign in
Join our new commenting forum
Join thought-provoking conversations, follow other Independent readers and see their replies