This Scarface 'school play' version is all kinds of right
Say hello to my little friends
Christopher Hooton
Tuesday 10 January 2017 15:13 Comments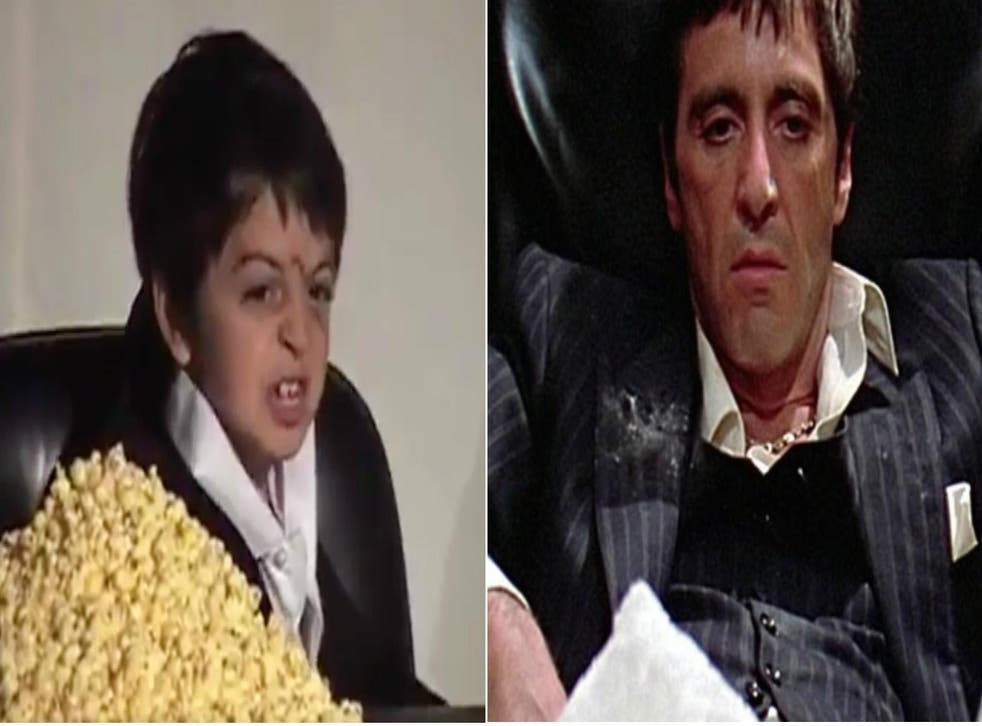 A video of Scarface reimagined as a school play starring child actors has drawn nearly 100,000 retweets in 24 hours, seeing a very young Tony Montana sat behind a mound of popcorn and castigating "those fudging motherfudgers".
The remake distils the Brian De Palma's classic gangster film down to its main plot points, with Elvira losing it with Tony, Manny telling Tony he's in love with his sister and Tony going down in a blaze of glory - the kid uttering his immortal line "Say hello to my little friend".
The video has caused a little shock given it was described on Twitter as a school play, but it actually originates from 2010, when music director Marc Klasfeld put it on YouTube. He used professional child actors for the short play, which was performed at a theatre in LA's Koreatown.
Klasfeld told the Los Angeles Times he was "amused" by the outrage over the video at the time, questioning why critics didn't then "speak out more against the sexualization of young girls in American culture or the relentless violence on screens of all sorts."
Register for free to continue reading
Registration is a free and easy way to support our truly independent journalism
By registering, you will also enjoy limited access to Premium articles, exclusive newsletters, commenting, and virtual events with our leading journalists
Already have an account? sign in
Join our new commenting forum
Join thought-provoking conversations, follow other Independent readers and see their replies