Screen Talk: Gentlemen still prefer Blondie
Tinseltown Insider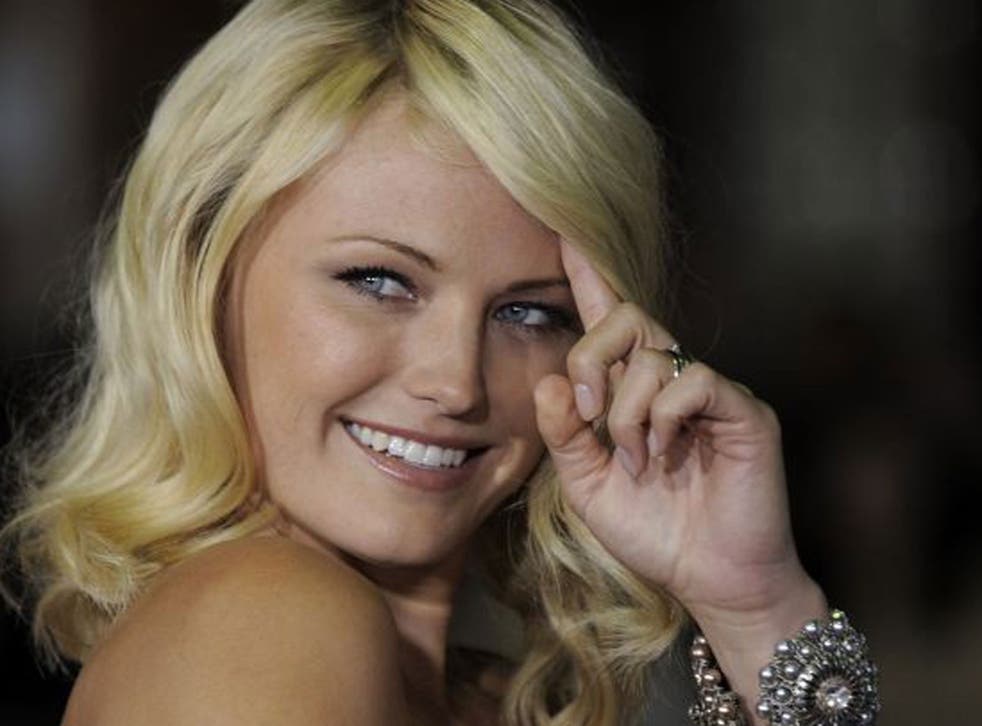 Malin Akerman (above) will play Debbie Harry in CBGB, the upcoming movie about the seminal New York club, and her poster is making fanboys hot under the collar. Alan Rickman plays the CBGB owner Hilly Kristal in the film directed by Randall Miller. Ashley Greene, Johnny Galecki, Joel David Moore and Rupert Grint also star.
Heat trio haven't burned out yet
Director Paul Feig (Bridesmaids), writer Katie Dippold and producer Peter Chernin, the creative crew behind action-comedy The Heat, are reteaming. Chernin Entertainment has dropped $1m from its discretionary fund to pick up an untitled pitch from Dippold with Feig attached to direct and produce.
Comedy cameo from a legend
Nicole Kidman is said to have shot an uncredited funny turn for Anchorman: The Legend Continues. Kidman's comedy cameo will join other small contributions from Vince Vaughn and Luke Wilson. In addition to original cast members Will Ferrell, Steve Carell and Paul Rudd, the sequel also stars Harrison Ford.
Demián makes directing debut
Demián Bichir, Oscar nominated for his turn in the immigration-themed A Better Life, is turning to directing. The Mexican-born actor will direct the indie love story Refugio from a script he wrote. It tells the story of a young man who leaves behind his circus family to search for a long-lost love.
Gossip girl is a guilty pleasure
David Dobkin's dramedy The Judge has cast Gossip Girl star Leighton Meester opposite Robert Downey Jr, in her first major move since wrapping Gossip Girl, which ran for six seasons. Downey Jr plays an attorney who returns home to find his estranged father suspected of murder.
Lin's not on track for new Fast show
Universal's Fast and Furious franchise is to rev up without director Justin Lin. Having directed four films in the franchise, Lin does not plan to return for the seventh instalment. Universal put Fast 7 on the fast track, which meant that Lin would have had to start preparing while still working in post-production on Fast 6.
Join our new commenting forum
Join thought-provoking conversations, follow other Independent readers and see their replies