Screen Talk: Julianne Moore has got it all mapped out
Tinseltown Insider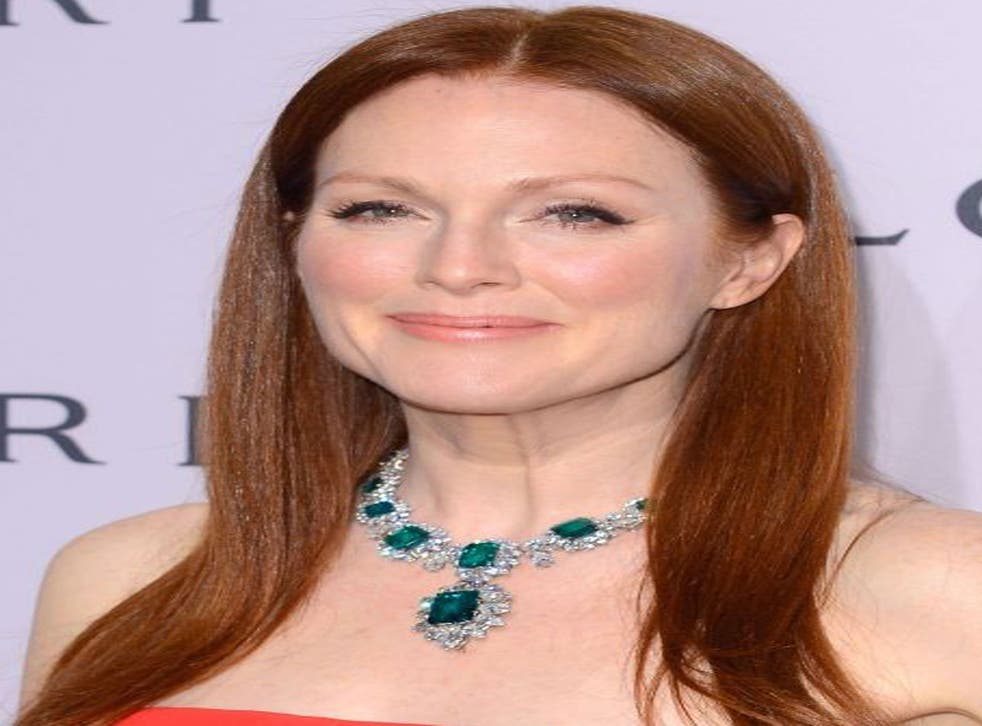 David Cronenberg's next movie, Maps to the Stars, has attracted a stellar Hollywood line-up. Julianne Moore (pictured), John Cusack, Sarah Gadon and Robert Pattinson are all aboard. The screenplay is being written by Bruce Wagner, offering a ghost story and critique of celebrity-obsessed society in Los Angeles.
Jack tags along in new comedy
New Line won a Hollywood bidding war to develop Tag, a comedy pitch with Jack Black and Will Ferrell attached to star. The script is based on a Wall Street Journal article "Tag Brothers". It followed 10 classmates from a US prep school who, now in their forties, play an elaborate game of "it" for one month of the year.
Snow White is now a sci-fi star
Another young English star is being nurtured in Hollywood. Raffey Cassidy, who played young Snow White in Snow White and the Huntsman, is set to star opposite George Clooney in Tomorrowland, Disney's top-secret Brad Bird-directed sci-fi project. Cassidy will play a young girl robot that has been around for decades.
Burstyn plays ball with Costner
Ellen Burstyn has joined the cast of Draft Day, a project being directed by Ivan Reitman set in the world of American football. Kevin Costner and Jennifer Garner star in the movie about a general manager facing hard professional and personal choices in the 24-hour period of the NFL draft. Denis Leary and Frank Langella are also cast.
Romcom sees Rachel fly high
Rachel McAdams is in negotiations to join Bradley Cooper and Emma Stone in Cameron Crowe's untitled romantic comedy. It's a strange premise for a romcom. A defence contractor overseeing a weapons satellite launch teams up with an Air Force pilot to scuttle the launch after falling in love.
Robber role for top gun Redford
Film-maker David Lowery is teaming up with screen icon Robert Redford. Lowery is attached to adapt and direct The Old Man and the Gun, based on a 2003 article in The New Yorker written by David Grann. Redford is attached to star in the true story of a lifelong bank robber who spent most of his life in or escaping jail.
Join our new commenting forum
Join thought-provoking conversations, follow other Independent readers and see their replies