SeaWorld: Blackfish director discusses impact film had on killer whale shows
Gabriela Cowperthwaite created the 2013 documentary about the controversial captivity of orcas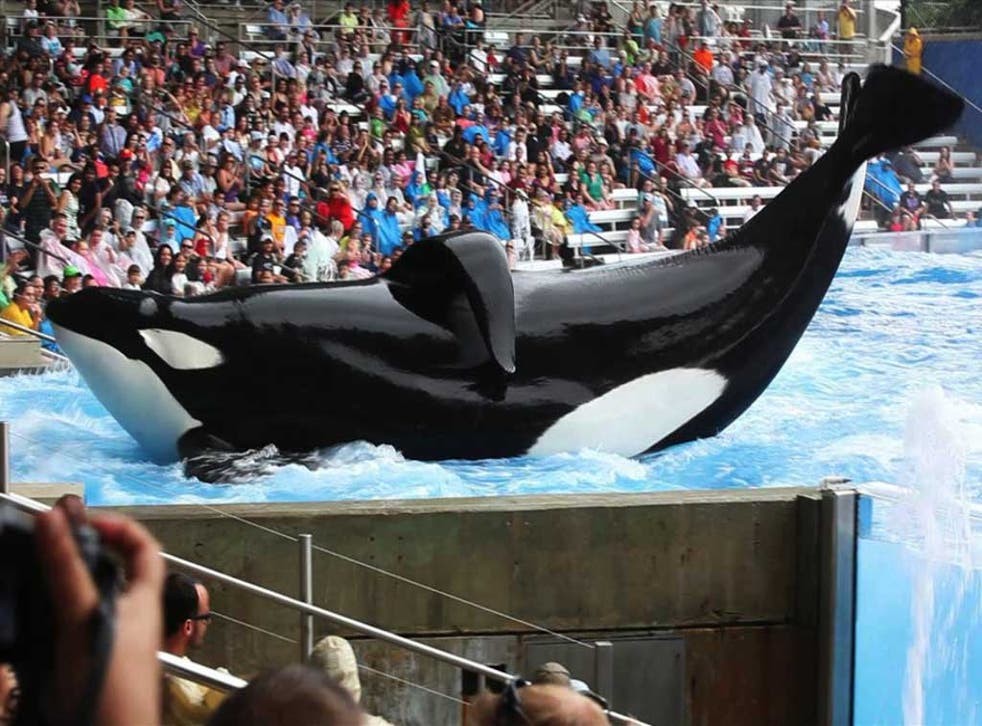 The creator of the Blackfish documentary that shone a light onto the controversial captivity of killer whales at SeaWorld's marine parks has cast her verdict on the company's plans to revamp their orca shows.
Gabriela Cowperthwaite directed the Bafta-nominated 2013 film and is aware that 'the Blackfish effect' may be working its magic on the decisions of bosses. Her efforts brought the living conditions of the whales to public attention and flooded SeaWorld with negative publicity, leading to lower attendance rates.
"I didn't think this would have this kind of impact," she said in an interview with the The San Diego Union Tribute. "All we could do is strike a nerve. The rest has been everybody's response to the film. Those are the real warriors, those who have chosen not to go.
"The film really exposed that the whales aren't happy and the trainers aren't safe. I think anything that professes to be teaching children is usually held to a pretty high standard. If you find out this thing is actually teaching an inhumane practice, then people become activated and disturbed."
SeaWorld's traditional performances in San Diego, California are not being given the axe but from next year, they will apparently be replaced with a show that is "less about tricks and more about orcas' natural behaviours in the wild". There is no word yet on whether changes will be made at the other parks in Orlando, Florida and San Antonio, Texas.
Cowperthwaite, although "cautiously optimistic", believes the fight is far from over. "Unfortunately my understanding is that SeaWorld may not be stopping the orca show at all," she told The Hollywood Reporter. "They may simply be repackaging it so that orcas will perform more natural looking tricks in new choreographed acts.
"I hope I'm wrong and that this is not simply a slick rebranding. If they are stopping the orca shows and the breeding, then this has been one helluva day."
Joel Manby, SeaWorld CEO, gave a presentation to shareholders in which he clarified that jumping and dancing will remain part of the programme as whales do those things in the wild. Instead, there will be a greater focus on conservation, but spending on improving the animals' habitats will be "minimal".
"Visitors want experiences that are more natural and look more natural," he said. "We actually think it's a good thing because our guests will resonate with it more. The theatrical production of the show in that market is what they wanted to see less of."
Since 1991, three people have died at SeaWorld after incidents with the park's male orcas. But while share prices have plummeted, the company insists Blackfish is "inaccurate" and "propaganda".
The US is home to almost half of all killer whales kept in captivity worldwide.
Join our new commenting forum
Join thought-provoking conversations, follow other Independent readers and see their replies