Secret Cinema denies using unpaid workers after criticism following Star Wars £75 ticket sales
The immersive cinema company will screen the sci-fi blockbuster this summer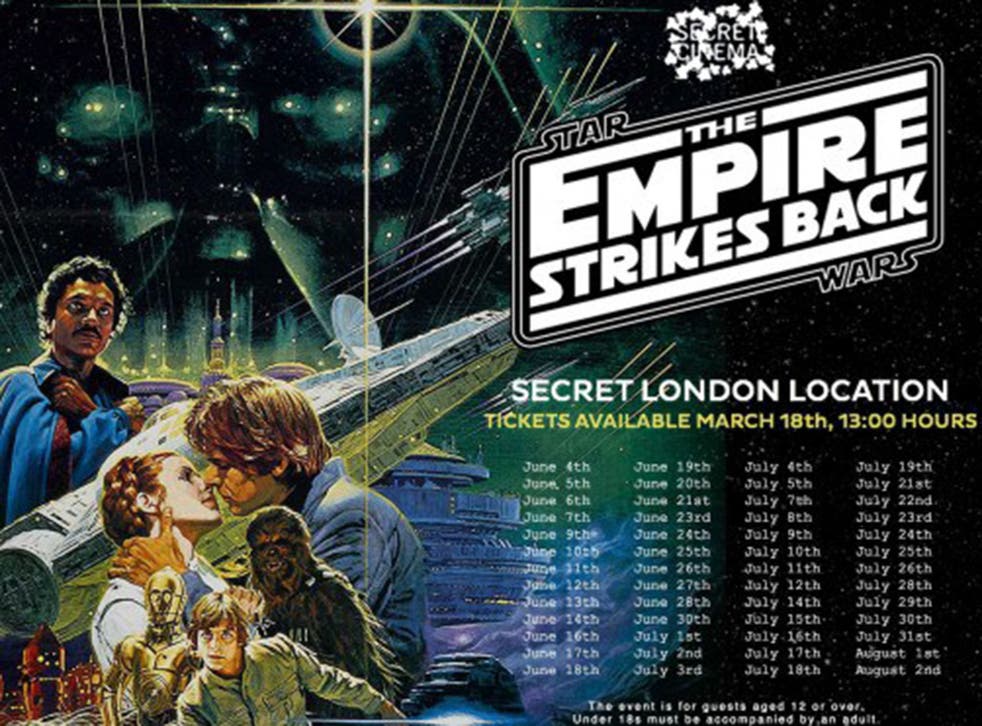 Secret Cinema proved the force was with it when tickets went on sale for Star Wars: The Empire Strikes Back yesterday lunchtime.
But while many film fans chatted excitedly about their success bagging seats, others took the opportunity to criticise the immersive cinema company's reported use of unpaid workers.
Talk of the issue began when the below advert, allegedly posted by Secret Cinema onto casting website tobeseen.co.uk, was circulated on social media. It states that "positions are unpaid but you will be catered throughout the day" and encourages budding actors to "add an invaluable line to [their] CV".
However, Secret Cinema founder Fabien Riggall insists that it is from 2010 and has "no connection" to the company.
"Secret Cinema has between 150- 300 persons working on each of their productions all of whom are paid," he told The Independent. "Secret Cinema pays all its actors.
"Secret Cinema has a volunteer scheme which gives key experience into Secret Cinema productions. This falls under government regulations. Many of these volunteers go on to work in paid positions in future productions."
He continues: "The last production brought over 50 people into employment from a local way to work scheme in Newham. It brought over 80 actors and 150 crew employment to build the experience. The higher ticket price reflects the scale of the experience."
One of the main points of contention among Twitter critics is the higher price of tickets for this summer's blockbuster. Adult passes for Star Wars cost £75 and children's tickets are £50.
Tickets for June, July and August have already sold out, with some still available for September here.
Join our new commenting forum
Join thought-provoking conversations, follow other Independent readers and see their replies