Secret Cinema: Why were Back to the Future screenings cancelled?
Founder Fabian Riggall says he is 'heartbroken' to have let the audience down
Loulla-Mae Eleftheriou-Smith
Wednesday 30 July 2014 10:36 Comments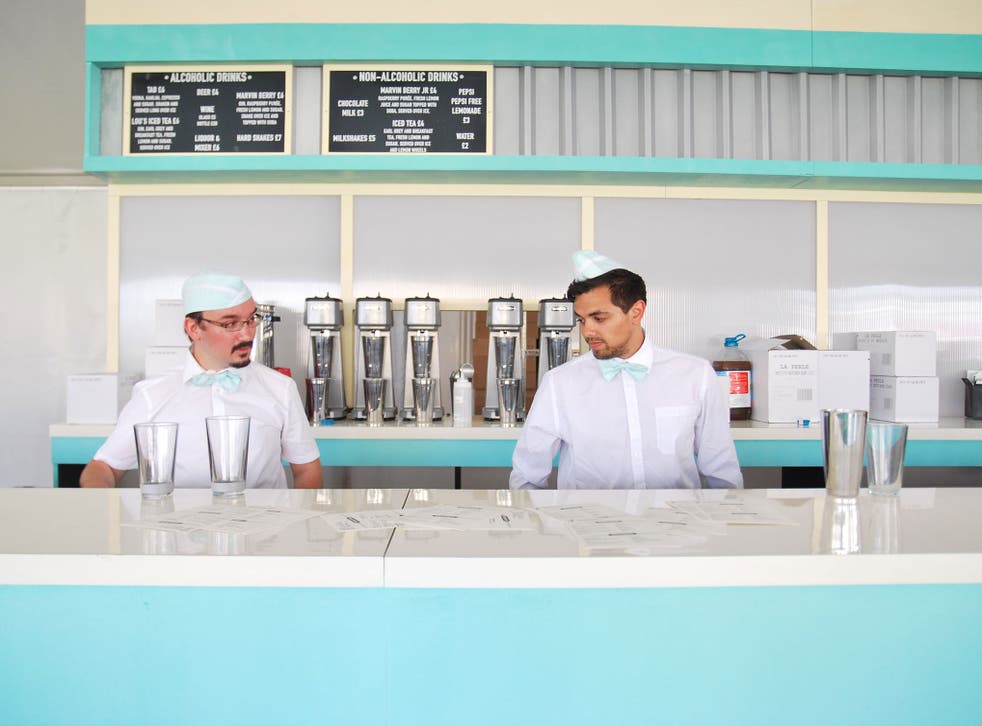 Doubtless there are thousands of disappointed Back To The Future fans who are wishing the creators of Secret Cinema would get in their on-set DeLorean and travel back to the point before they cancelled their first week of shows.
But for founder Fabien Riggall, the "very complicated myriad series of challenges" that led to his decision have not only been obstructive, but they have left him "heartbroken" in knowing he has let his audience down.
Mr Riggall has remained tight-lipped on the exact reasons behind the decision to cancel first Thursday's, and then Friday's show, which he says is for the benefit of the near 65,000 still due to attend throughout August, as the "challenges" are directly related to the material and performances that people have paid £53 each to see.
What he will say is that there is "no truth" in the suggestion that animal welfare put the brakes on the production nor have there been any health and safety scares, and it's not because the set near London's Olympic Park isn't finished, either. Those accusations are "not correct".
"The situation is that the council has a job to do, and they are working with us way above their duty to make this happen," he said, adding that "it was very hard to make the decision that we wouldn't open until Thursday".
"The tragic thing is that we've built up this trust that we've now taken a hit on, and we're going to have to work our darnedest to make it up to everyone," he said.
Unfortunately, the shows on both Thursday and Friday were cancelled just hours before they were due to start, with people turning up to the pick-up area in 1950s outfits, ready to party down in the replica of the film's Hill Valley set, where Marty McFly is transported to from the 1980s. They had been told not to take their phones along, and some had spent time and money in the "swap shop" on Hackney Road, getting the right clothes or having their hair done.
"A lot of people are upset – and I would be angry – but I was really confident that we were going to get there. The show is the most detailed and immersive and interactive, and quite extraordinary in sense of ambition, but I have to put up my hands and say that we weren't able to open on time, I'm heartbroken," he said.
Secret Cinema has overturned its no-refunds policy to offer disappointed fans their money back, or the chance to reschedule for another performance. Those who spent money on train tickets, hotel rooms and even ferries to get to the capital for the show are being reviewed "case by case".
Access unlimited streaming of movies and TV shows with Amazon Prime Video Sign up now for a 30-day free trial
Sign up
"We're really overwhelmed with how many people have come from so far away and we want to do everything we can to make it up to them," he said.
But Mr Riggall is adamant that the show will go on, stressing that fans will not be disappointed: "We have had dress rehearsals, we have 85 actors and an incredibly skilled artistic team that are working day and night to make sure that we get there.
"We are stretching Secret Cinema to the next level with this; it is out most ambitious and most complicated production and we want to create an experience that meets the level of love that the audience has for this film."
The swap shop is intended to be an extension of the immersive experience for Secret Cinema goers, meeting new people and getting involved in the action, while the show's website features its own radio station and telephone exchange, for people to be able to talk to each other.
"We want this to be a magical world that people can lose themselves in," Mr Riggall said. "We want them to live in the moment of the show, have a unique experience and to meet with other people."
Register for free to continue reading
Registration is a free and easy way to support our truly independent journalism
By registering, you will also enjoy limited access to Premium articles, exclusive newsletters, commenting, and virtual events with our leading journalists
Already have an account? sign in
Join our new commenting forum
Join thought-provoking conversations, follow other Independent readers and see their replies