Seth Rogen still confused by Katherine Heigl's negative Knocked Up comments
'I respect the fact that maybe she realises it has hurt her career'
Jacob Stolworthy
Friday 12 August 2016 10:51 Comments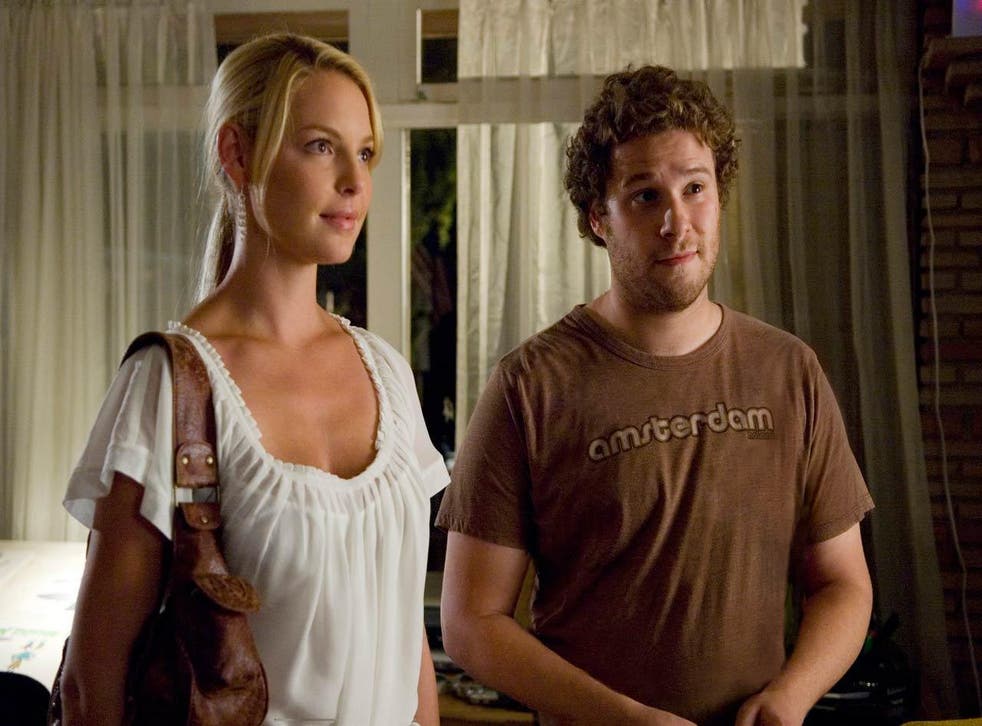 It's been just less than a decade since the release of Judd Apatow's 2007 comedy Knocked Up which follows a one-night stand ending in pregnancy.
The film starred Seth Rogen and former Grey's Anatomy actor Katharine Heigl in what was her first major film role and went on to perform well both critically and commercially.
However, Heigl famously went on to brand the film "sexist" in an interview with Vanity Fair following the film's release which sparked a feud between her co-star and director.
Earlier on this year, Heigl - appearing on The Howard Stern Show - reneged on her comments stating she liked the film and regrets "shitting on" both Apatow and Rogen.
Rogen has now shown up on the same radio show and provided an update on his views of the situation.
Film premises that shouldn't have worked but did

Show all 14
"As we were making the movie together, honestly, I was like 'I would make a dozen movies with her. I would be whatever the shitty version of Tom Hanks and Meg Ryan is' - I thought 'Oh, we have a great dynamic, we were funny together, I was having a very good time' and then when I heard afterwards she didn't like it - she didn't seem to like the process or the end product either - your trust feels betrayed.

"I respect the fact that maybe she realises it has hurt her career. And I don't want that to have happened to her at all. Because I've said a thousand stupid things, and I really like her... The only people in this situation who should in any way take anything from it is me and Judd because we're the ones she's talking about. And for other people to not work with her because she didn't like her experience with us I think is crazy.
He did level though that, despite her seeming to backtrack, she has yet to call them in person.
"When I apologise to people, generally I don't take a public forum to do it."
Seth Rogen will next voice Frank the sausage in the adult animation Sausage Party which arrives in cinemas on 2 September.
Register for free to continue reading
Registration is a free and easy way to support our truly independent journalism
By registering, you will also enjoy limited access to Premium articles, exclusive newsletters, commenting, and virtual events with our leading journalists
Already have an account? sign in
Join our new commenting forum
Join thought-provoking conversations, follow other Independent readers and see their replies