Sharon Stone lets out long laugh when asked if she had been sexually harassed in Hollywood
'I've seen it all'
Ilana Kaplan
New York
Wednesday 17 January 2018 20:15 Comments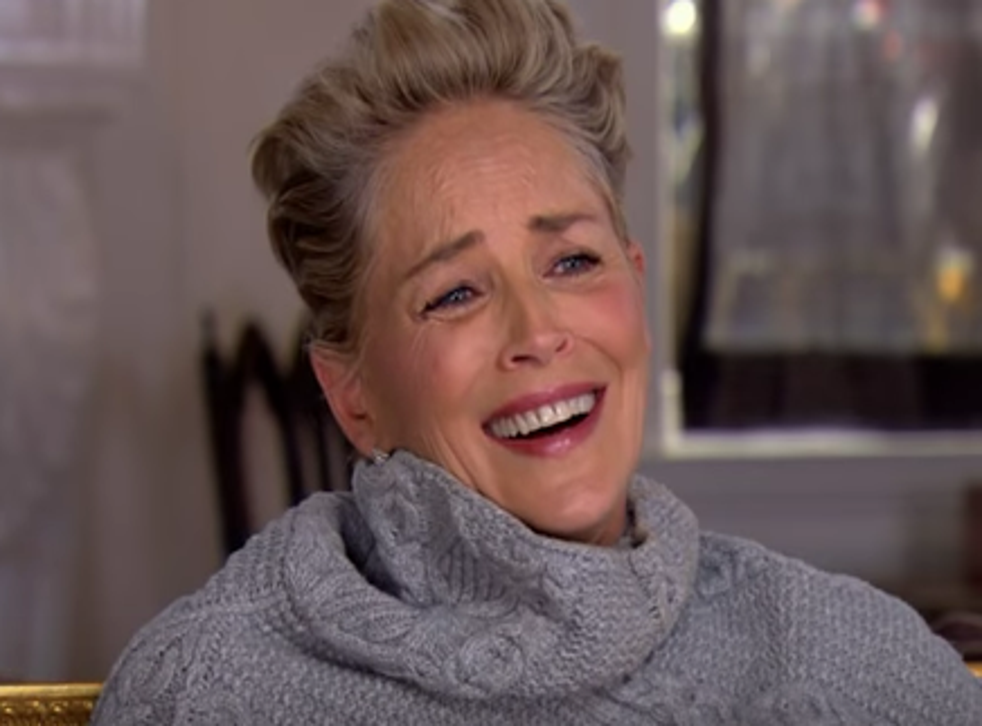 Sharon Stone spoke out about sexual misconduct in her career candidly in a recent interview with Lee Cowan on CBS.
The 50-year-old actress was asked by Cowan, "Were you ever in a position that made you feel uncomfortable?"
Instead of immediately responding, she let out a long laugh.
But then she gave Cowan a reality check. "I've been in this business for 40 years, Lee," explained Stone. "Can you imagine the business I stepped into 40 years ago? Looking like I look, from Nowhere, Pennsylvania?"
She then added, "I didn't come here with any protection. I've seen it all."
Stone continued to address gender inequality in Hollywood and how it has affected her generation in particular.
'We were raised to accommodate men, particularly in my generation, and women so often lose their own identity to the identity of the man that they're with," she said. "They even change the way they dress and what they do to fit the men that they're with.'
Her responses pile onto the inequality that exists in the Hollywood bubble.
Over the past few months, Hollywood powerhouses like Harvey Weinstein, Kevin Spacey, James Franco and Russell Simmons have all been accused of sexual misconduct.
At the 2018 Golden Globes ceremony, Stone joined a slew of actors and actresses who wore black in protest of gender equality Hollywood and in support of the "Time's Up" campaign.
Register for free to continue reading
Registration is a free and easy way to support our truly independent journalism
By registering, you will also enjoy limited access to Premium articles, exclusive newsletters, commenting, and virtual events with our leading journalists
Already have an account? sign in
Join our new commenting forum
Join thought-provoking conversations, follow other Independent readers and see their replies