Sherlock Holmes 3: Robert Downey Jr reveals film will start shooting this year
Guy Ritchie will be back to direct
Jack Shepherd
Thursday 21 April 2016 13:23 Comments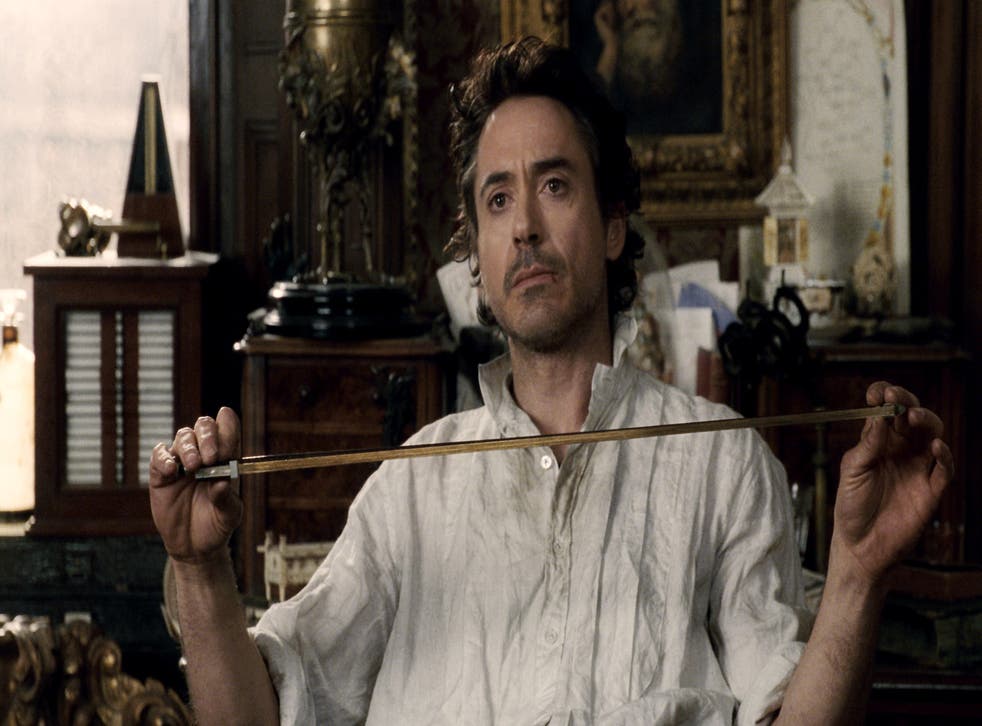 After being in development limbo for years, the third Sherlock Holmes film looks set to finally be in development, with shooting set to commence by the end of this year.
Speaking to Shortlist, Robert Downey Jr. revealed he and Guy Ritchie are currently discussing when to get things rolling: "We're talking about it right now. We can do some preliminary stuff. If we could shoot it on Skype, we could have the whole [movie] done in a week.
"When we're making those Sherlock movies it is off the hook. [So] we'll attempt to make one this year. It really is a big deal to go and do those movies. I'm tired all the time, but I'm so excited about it."
Downey admitted that both their busy schedules had delayed the follow-up to 2011's A Game of Shadows, itself a sequel to 2009's Sherlock Holmes.
Films to watch in 2016

Show all 30
Talking about Ritchie, he added: "He'll say 'I'll meet you on my bike', all that sort of macho stuff. I've always considered riding a bike in London as taking your life in your own hands. Guy makes it look easy."
The Iron-Man actor will next appear in Captain America: Civil War alongside Chris Evans, Scarlett Johanson, and Chadwick Boseman. Read our review here.
Register for free to continue reading
Registration is a free and easy way to support our truly independent journalism
By registering, you will also enjoy limited access to Premium articles, exclusive newsletters, commenting, and virtual events with our leading journalists
Already have an account? sign in
Join our new commenting forum
Join thought-provoking conversations, follow other Independent readers and see their replies