Sherlock season four: How Mark Gatiss and Steven Moffat covered up The Lying Detective's huge twist
*SPOILERS* This article contains major details about the plot in episode two of Sherlock, season four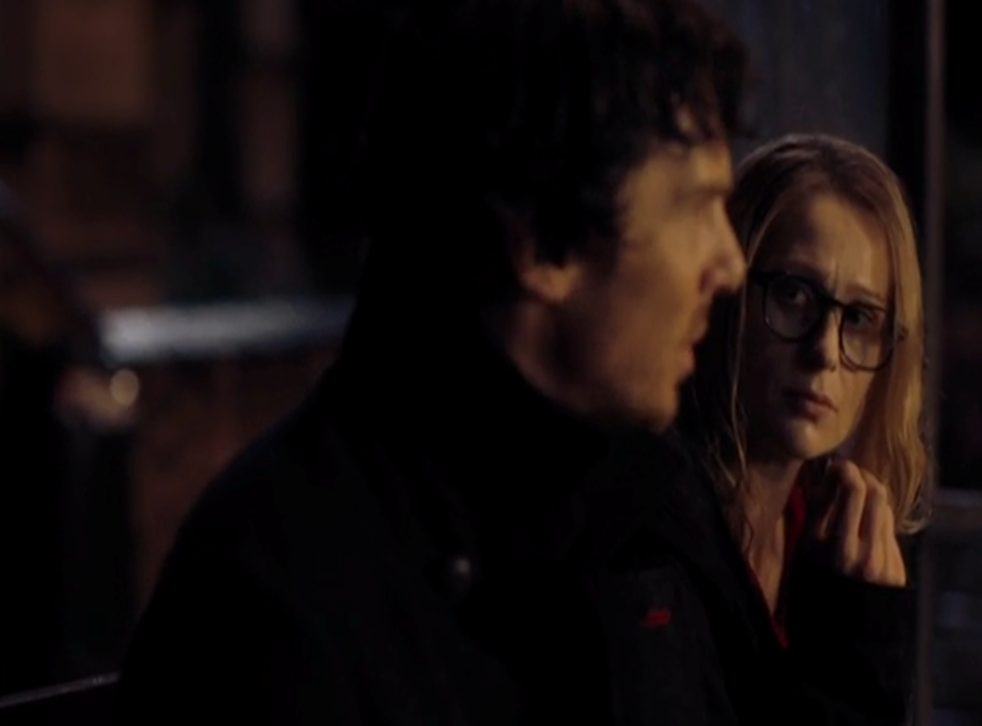 After that dramatic ending to episode two of Sherlock, season four, fans have been left shocked by the revelation that Sherlock and Mycroft have a secret (evil) sister.
Eurus, named after the Greek God of East Wind, was revealed to have been disguised as three different characters on screen, including as Watson's therapist.
She also appeared as the daughter of episode two's villain Culverton Smith, and of course, the woman Watson engages in a flirtation with.
Sherlock's demons are back to haunt him in the new trailer
The third Holmes sibling, played by Sian Brooke, reveals herself to Watson as Sherlock's sister, then points a gun at him and shoots.
Sherlock co-creator Mark Gatiss, who plays Mycroft Holmes, said at a special Bafta screening that an extra sibling had been discussed for years.
"It started as a joke years ago that there was going to be a line in the first season where we were sketching in the Holmes family. But we thought we wouldn't do much and thank god we didn't because it has given us this place to go.
"This was a huge thing to cast Sian as Eurus. We said to casting someone who should already be a huge star who has never had the breaks."
Steven Moffat said that Brooke had to lie to her friends about what she was doing: "She has been on TV for two weeks and now finally she is allowed to say she is in this show."
Director Nick Hurran explained: "We disguised her by... either you shoot from above, or in any of the transitions you delay how quickly you put the two together, apart from when you want to then tell that story."
The final episode of Sherlock season four airs on Sunday 15 January at 8.30pm on BBC One.
Register for free to continue reading
Registration is a free and easy way to support our truly independent journalism
By registering, you will also enjoy limited access to Premium articles, exclusive newsletters, commenting, and virtual events with our leading journalists
Already have an account? sign in
Register for free to continue reading
Registration is a free and easy way to support our truly independent journalism
By registering, you will also enjoy limited access to Premium articles, exclusive newsletters, commenting, and virtual events with our leading journalists
Already have an account? sign in
Join our new commenting forum
Join thought-provoking conversations, follow other Independent readers and see their replies