Sherlock season four: Paul Weller makes cameo appearance in The Final Problem with friend Martin Freeman
*Warning* This article contains spoilers for season four, episode three of Sherlock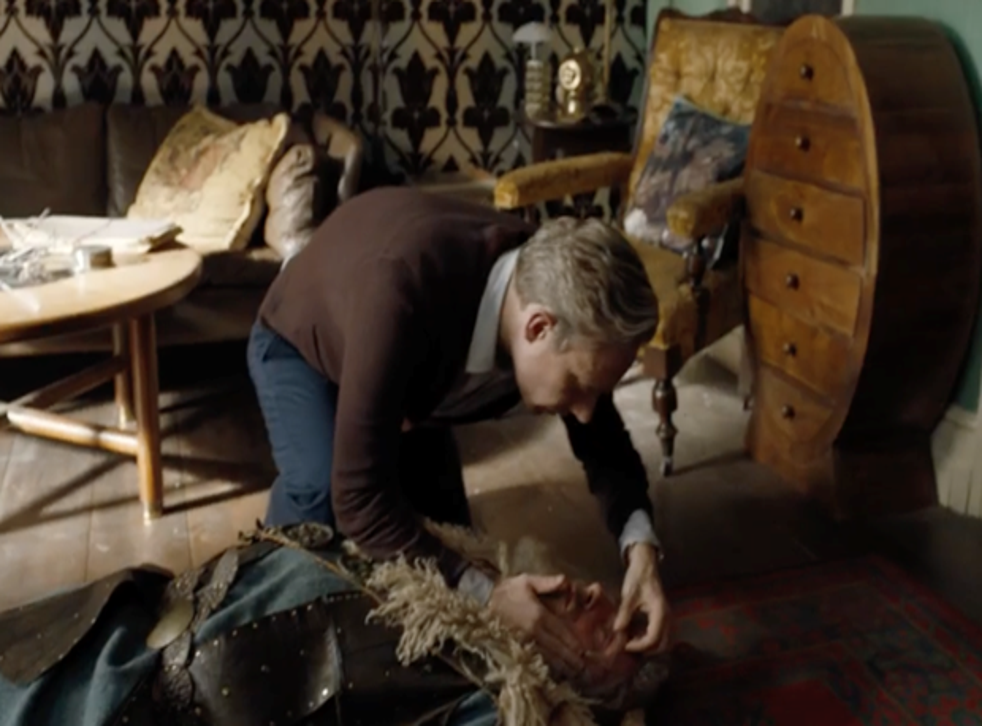 Many Sherlock viewers will have missed the cameo appearance at the end of 'The Final Problem', likely preoccupied by the show's rather busy ending.
But a few Paul Weller fans did notice that, yes, that is the 58-year-old Jam star hiding beneath a Viking costume in the final scenes.
Weller is friends with Martin Freeman (who appeared in Weller's video for 'Pick It Up'), and was credited for the brief appearance at the end of the episode.
Fans were relieved to discover that they weren't seeing things:
Another cameo appearance saw the return of Benedict Cumberbatch's real-life parents, the actors Wanda Ventham and Timothy Carlton, who play Sherlock's mum and dad.
They previously appeared in season three opener 'The Empty Hearse', when they visited his Baker Street flat, and during CHristmas in the final episode of season three, 'His Last Vow'.
In 'The Final Problem' they are furious to learn that their other son Mycroft (Mark Gatiss), faked the death of their daughter Euros in a house fire, and has been keeping her in a maximum security facility.
In 2014 Cumberbatch said watching his parents make their debut on the show was an emotional experience.
"I nearly cried watching it," he said. "I'm so proud of them and I'm so proud of the reaction they got... I think they're perfect casting as my parents!"
Join our new commenting forum
Join thought-provoking conversations, follow other Independent readers and see their replies