Shia LaBeouf copies rapper Gucci Mane and feuds with Lena Dunham
The Transformers actor has become renowned for his eccentric behaviour
Jess Denham
Monday 06 January 2014 11:51 Comments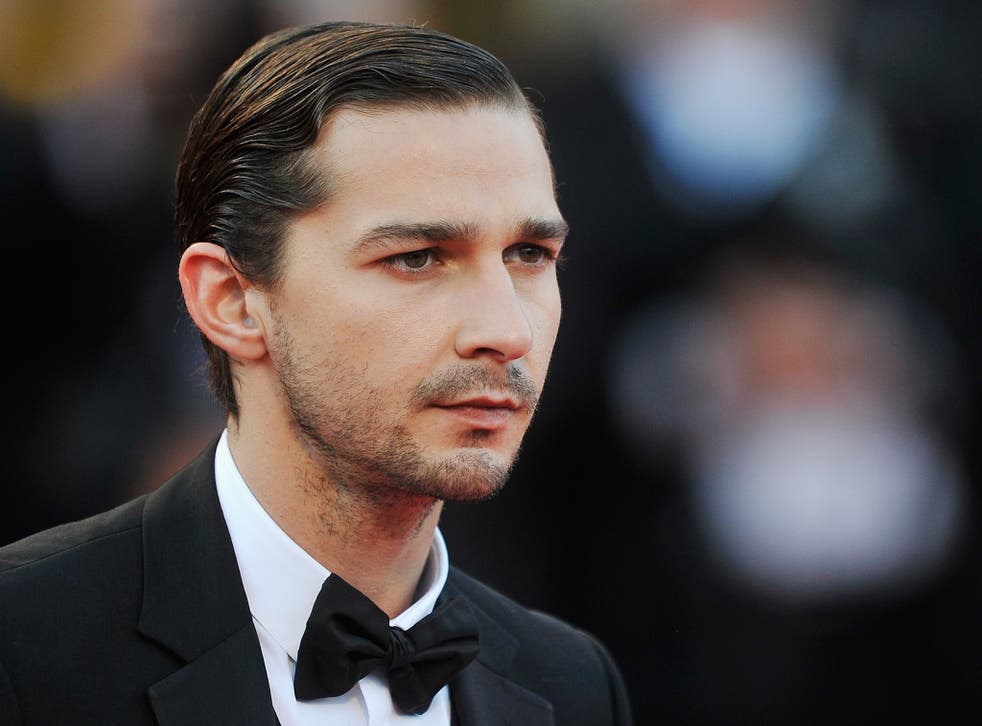 Shia LaBeouf has continued his copying spree by lifting words from rapper Gucci Mane in an uncredited tweet about drug addiction and skywriting.
The 27-year-old actor posted a message about being 'addicted to lean' - a cocktail of codeine and soda also known as 'purple drank' and 'sizzurp' - in a tweet that appeared to copy one sent by Gucci Mane in September 2013.
Last week, the Nymphomaniac star hired a skywriter to create an ostentatious five-mile apology to graphic novellist Daniel Clowes, whose work he had copied for his short film Howard Cantour.com in December.
Saturday's tweet could be read as LaBeouf admitting to substance abuse but, while that much remains unclear, he has mocked another artist's public confession.
In September 2013, Mane tweeted an honest apology to his fans for falsely claiming to have had slept with Nicki Minaj.
"I'm currently incarcerated but I will be going to rehab because I need help," the "Freaky Gurl" rapper's tweet continued.
La Beouf's recent spate of eccentric behaviour has been widely criticised, with filmmaker and Girls actress Lena Dunham among those to take offence at his attention-grabbing efforts.
But LaBeouf only served to add further fuel to the fire, reacting to Dunham's jibe by plagiarising her in a tweet about "creating debate with thoroughly considered artistic expressions". Dunham had intended her original post last October as an apology for referencing a couple who were raped and murdered in Canada.
---

Please note the Nymphomaniac trailer contains adult themes
Register for free to continue reading
Registration is a free and easy way to support our truly independent journalism
By registering, you will also enjoy limited access to Premium articles, exclusive newsletters, commenting, and virtual events with our leading journalists
Already have an account? sign in
Join our new commenting forum
Join thought-provoking conversations, follow other Independent readers and see their replies