Shia LaBeouf on the 'romance' of playing tennis legand John McEnroe
The actor is taking a crash course in how to play tennis for his role in Borg/McEnroe
Geoffrey Macnab
Cannes
Saturday 14 May 2016 23:46 Comments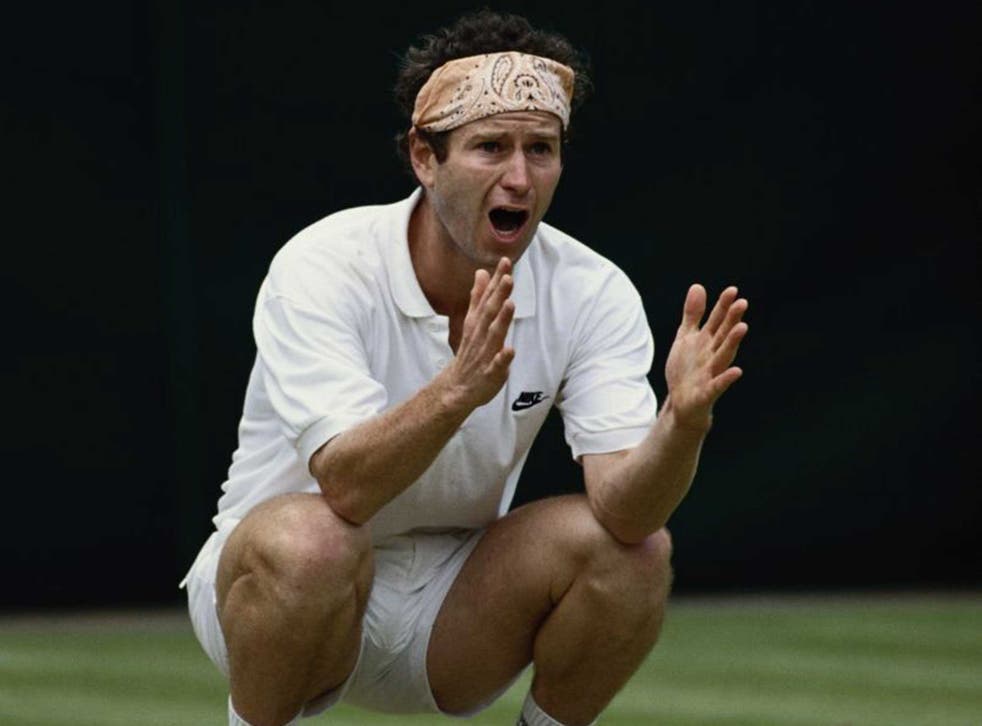 In a Cannes festival full of improbable announcements, the weekend's most surprising story was the casting of bad boy American actor Shia LaBeouf as tennis star John McEnroe in new biopic, Borg/McEnroe, to be directed by Danish filmmaker Janus Metz Pedersen (whose best-known film Armadillo was a documentary about Danish soldiers in Afghanistan).
This will be LaBeouf's second Scandinavian feature after Lars von Trier's Nymphomaniac. On Friday, singer Dionne Warwick announced that Lady Gaga would be playing her "musical nemesis" Cilla Black in the new biopic Dionne. That announcement was quickly denied by Gaga's publicist. Thankfully, the McEnroe casting is more solid. The star himself was in Cannes to confirm it.
At a rooftop lunch to discuss his involvement, LaBeouf acknowledged that he had no interest whatsoever in tennis, or sport in general, prior to taking the role (he grew up in a " hippy house" listening to Bob Dylan). However, he now sounds obsessed with the rivalry between McEnroe and Bjorn Borg that culminated in the famous five-set final at Wimbledon in 1980 – which Borg eventually won.
"These are extraordinary men in an extraordinary situation under a tremendous amount of pressure who had found a way to create a little hold on that court," LaBeouf reflected. "There's 30,00 people in the stands, millions watching and there are two dudes. There is something really,romantic. You don't often see masculine love portrayed honestly. These two men had a whole lot of stuff going on."
In the film, Stellan Skarsgard will play Bjorn Borg's legendary coach Lennart "Labbe" Bergelin. LaBeouf himself has been taking a crash course in how to play tennis.
Is he left-handed? "No, but I am learning." The American confirmed that he will be playing with the old fashioned wooden rackets that McEnroe used with such guile. He has been training solidly for two months but is quick to point out that the tennis scenes well be choreographed like dance moves. "Their game plan was very specific. If it was just us trying to learn tennis, if you gave me 13 years, I couldn't play like McEnroe. The goal is to understand tennis, love tennis and sometimes not love tennis too."
Is he going to utter lines such as "you cannot be serious" and to sulk in the infantile way that made McEnroe so celebrated – and reviled – in the media. LaBeouf bristles at the question. "This is the thing that is beautiful about this movie. The media has portrayed him as a caricature, this one-dimensional cartoon. What is beautiful about this script is that you look past all the one-liners and the punchlines and you actually get to the fabric of these men." He adds that he also came across another script on McEnroe called "Super-Brat", a satirical, Happy Gilmore-style version of his story. LaBeouf much prefers the more serious approach to the Borg/McEnroe script. "And I didn't give a fuck about tennis until I read this script."
The actor hasn't spent any time yet with the tennis star. "Eventually, I'll meet McEnroe but the McEnroe I'll meet won't be the McEnroe I am after."
Guldbagge Award winner (the Swedish equivalent to the Oscars) Sverrir Gudnason will play the ice-cold Swede, Borg. Jimmy Connors and Vitas Gerulaitis will also feature in the film. Shooting is due to start in August in Prague, Gothenburg, Monaco and London.
Register for free to continue reading
Registration is a free and easy way to support our truly independent journalism
By registering, you will also enjoy limited access to Premium articles, exclusive newsletters, commenting, and virtual events with our leading journalists
Already have an account? sign in
Join our new commenting forum
Join thought-provoking conversations, follow other Independent readers and see their replies