Simon Pegg explains why Alice Eve didn't return for Star Trek Beyond
The British actor played Lieutenant Carol Marcus in 2013 sequel Star Trek Into Darkness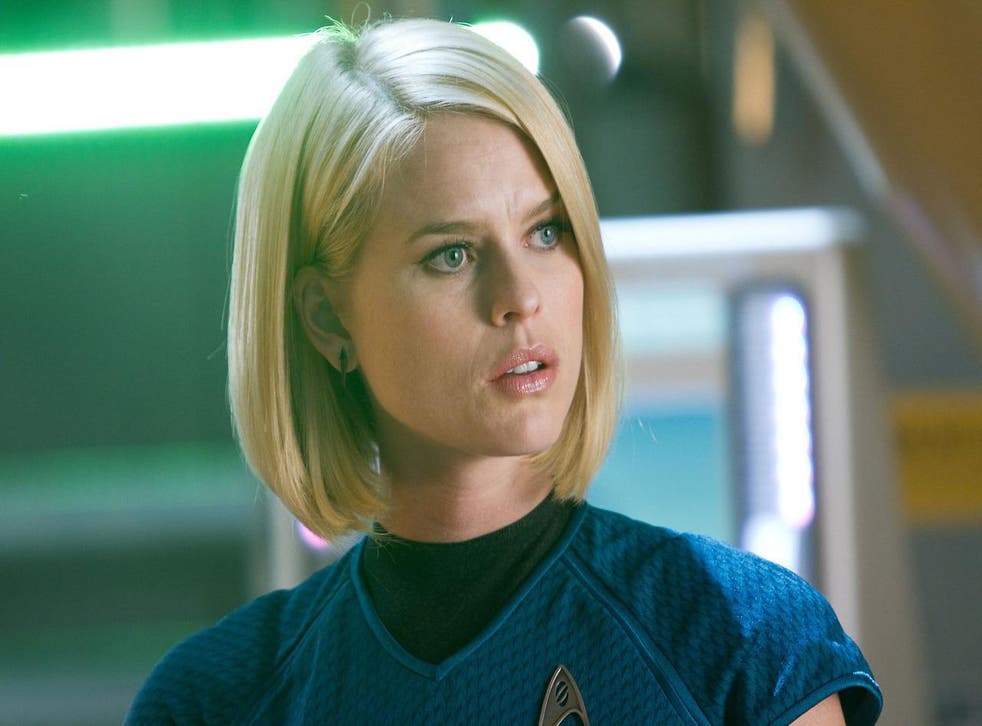 The majority of people who have seen Star Trek Beyond would have you believe that the rebooted sci-fi franchise's third outing was better than its first sequel, Star Trek Into Darkness.
While the jury is still out on that point (this writer disagrees, at least), one clear omission from the latest adventure was Lieutenant Carol Marcus, the character played by Alice Eve in JJ Abrams' 2013 sequel.
The film's co-writer Simon Pegg - who also stars in the films at Scotty - has now explained to Collider why Eve wasn't asked back.
It seems as fair a reason as any, especially considering there have been a few films in the blockbuster season guilty of doing exactly what Pegg avoided.
A fourth Star Trek film was recently confirmed by producer Abrams; it is unknown whether Beyond's director Justin Lin will return but the film's cast - including Chris Pine, Zachary Quinto, Zoe Saldana and Karl Urban - will all be boarding the Enterprise once again.
A TV series from Bryan Fuller is also on the way, the trailer hinting that it'll be an anthology centring on multiple sets of characters.
Register for free to continue reading
Registration is a free and easy way to support our truly independent journalism
By registering, you will also enjoy limited access to Premium articles, exclusive newsletters, commenting, and virtual events with our leading journalists
Already have an account? sign in
Register for free to continue reading
Registration is a free and easy way to support our truly independent journalism
By registering, you will also enjoy limited access to Premium articles, exclusive newsletters, commenting, and virtual events with our leading journalists
Already have an account? sign in
Join our new commenting forum
Join thought-provoking conversations, follow other Independent readers and see their replies